Mother Nature, Mother! Movie, and the Cultural Matricide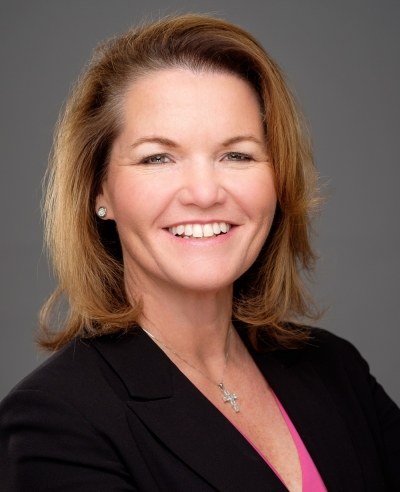 Bloomberg asked, "Who pays the price of Mother Nature's destructive fury?" and Hollywood's elite suggest Mother Nature is responsible for recent hurricanes. Jennifer Lawrence, who is currently promoting the dystopian nihilistic film "Mother!" said Mother Nature's recent devastating storms were visited upon America because of Donald Trump's election to the presidency. Do we really hate mom that much?
Lawrence's assertion suggests that Mother Nature is not only believed to be real but personally wielding intentional power over weather events. Think about that claim for just a moment. She, who argues in one breath that climate-change deniers are anti-science, seems to believe in the supernatural power of a female deity who is angry and murderous. I'd be tempted to say she can't have it both ways but then I remember that we're talking about an actress who is promoting a film entitled "Mother!" that is nothing short of a horrifying mockery of women, marriage and motherhood.
According to Slate, at the advance screening of the movie an exclusive audience was handed prayer cards which read:
our mother who art underfoot,
hallowed be thy names,
thy seasons come, thy will be done,
within us as around us,
thank you for our daily bread, our water, our air,
and our lives and so much beauty;
lead us not into selfish craving and the destructions
that are the hungers of the glutted,
but deliver us from wanton consumption
of thy vast but finite bounty,
for thine is the only sphere of life we know,
and the power and the glory, forever and ever,
amen
If this were a piece of music the appropriation of the original artist's rhythm would be grounds for a lawsuit but when the offended one is Jesus Christ and the prayer is the "Our Father," today's secular elites consider it fair game.
But it is not just God the Father who is mocked here, it is mothers as well. That is no great surprise amidst the current trend of cultural matricide in America. Case in point: two men in Utah who imagine they can have a baby without need of a mother, want to hire a gestational carrier because in fact, a woman with a womb is necessary to have a baby. The gay married couple is fighting the state's surrogacy laws because the state has the gaul to use the term mother in its regulations and they deny the need for such a gender-biased reality. The problem, of course, is not Utah's constitutions but the very facts of biology. Only a biologically xy man and biologically xx woman can actually have a baby.
Where is the feminist outrage at any or all of this? This cultural matricide should be confronted by the feminists of our day, but they are the very ones who worship the feminization of nature in an effort to be sure no one imagines God to be paternal in any way.
Where is the feminist outrage that two men want to rent the womb of a woman in Utah and exploit her reproductive ability but credit her not as a mother? Where is the feminist outrage that Nature – characterized as female, exploited and sullied through humanity's giant climate changing footprints – is now blamed for wrathful weather? Where is the feminist outrage that an emotional Mother Earth is being blamed for losing it and lashing out in uncontrolled anger against herself and her inhabitants?
Ah, therein we see the challenge. It is impossible to simultaneously glorify the earth as the literal soil from which human beings evolved and condemn nature's convulsive cycles that produce the landmark tectonic events that make people groups distinctive and continental contours what they are.
Where does that leave us in terms of engaging the conversations of the day?
First, we take note of the use of the term Mother Nature and we acknowledge before our Father who art in Heaven that we know this is His world, we hear the culture's attempts to strip Him of His role and that same culture's attempts to reject the reality that all Creation fell with the fall of man.
Second, we honor our mothers (and our fathers) as the Lord commands. We do so in obedience to God no matter how relatively good or bad our moms happen to be. Third, we help feminists see the contributions they are making to the eradication of the beauty of what it means to be a woman, equally created in the image of God and Father of us all.
Originally posted at reconnectwithcarmen.com