Mourners Remember Slain MP Jo Cox as '21st Century Good Samaritan' at Sunday Memorial Service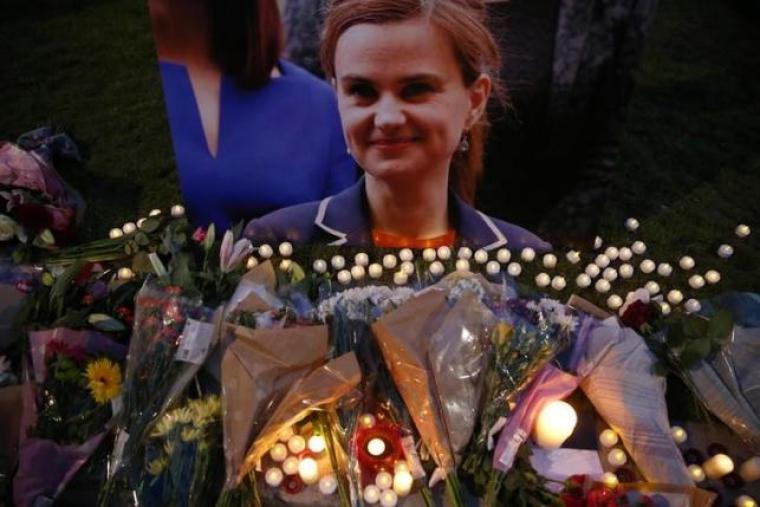 Hundreds of people paid tribute on Sunday to 41-year-old British Labour Party MP Jo Cox, who was shot and stabbed to death last week by a man who suffered from mental illness and allegedly opposed to her support for Britain to stay in the European Union.
The Rev. Paul Knight of St. Peter's Church in Birstall said during a church service honoring Cox on Sunday that she was "someone with whom Jesus would have been so pleased."
"Her humanity was powerful and compelling and we would do well to recognise her as an amazing example — a 21st century Good Samaritan," he said, according to The Mirror.
"Jo was someone who went out of her way to help others. She grew into a fervent advocate for the poor and oppressed."
Reuters meanwhile reported that 52-year-old Thomas Mair — who reportedly sought treatment for his mental health problems the night before but was truned away — has been charged with the murder, which shocked Britain and forced politicians to suspend campaigning for this week's referendum on Britain's EU membership.
Witnesses said that before attacking Cox, Mair shouted "Britain first."
West Yorkshire Police Detective Superintendent Nick Wallen revealed police are investigating claims that Mair might be linked to right-wing extremism.
"Based on information available at this time, this appears to be an isolated, but targeted attack upon Jo — there is also no indication at this stage that anyone else was involved in the attack. However we will be investigating how the suspect came to be in possession of an unlawfully held firearm," Wallen said.
Cox leaves behind a husband and two children. One parishioner, Leif Wickes, led prayers for her children, whom he said are "still too young to understand the horror of what happened but old enough to suffer from the loss of their mother."
"As they grow up and hear about Jo's life and achievements, may they be inspired to follow her example and serve the world's underprivileged in their turn," Wickes added.
"Jo's compassion was for all at the bottom of the world's heaps — help us look afresh at the world through her eyes and to play our part in continuing her work."
The tributes and messages left at the church for Cox focused on sending love, support, strength, solidarity and determination in the face of a crime that has been described as hatred and intolerance.
"May your courage, bravery and conviction live on," one message read, while another added: "Fascists feed on fear, give them only love, tolerance and determination and they cannot win."