Movie Review: 'Seasons of Gray' Showcases the Power of Forgiveness, Reconciliation With Biblical Theme
Over the past several years, a growing number of filmmakers have written and produced quality movies that highlight a variety of Christian and biblical themes. In the latest release from EchoLight Partners, entitled "Seasons of Gray," the writers tell a modern-day biblical story of a family's turmoil and how ultimately forgiveness can reunite those who have been torn apart.
Produced by Paul Stehlik and underwritten by Watermark Community Church in Fort Worth, Texas, "Seasons of Gray" is set on a family ranch in Texas.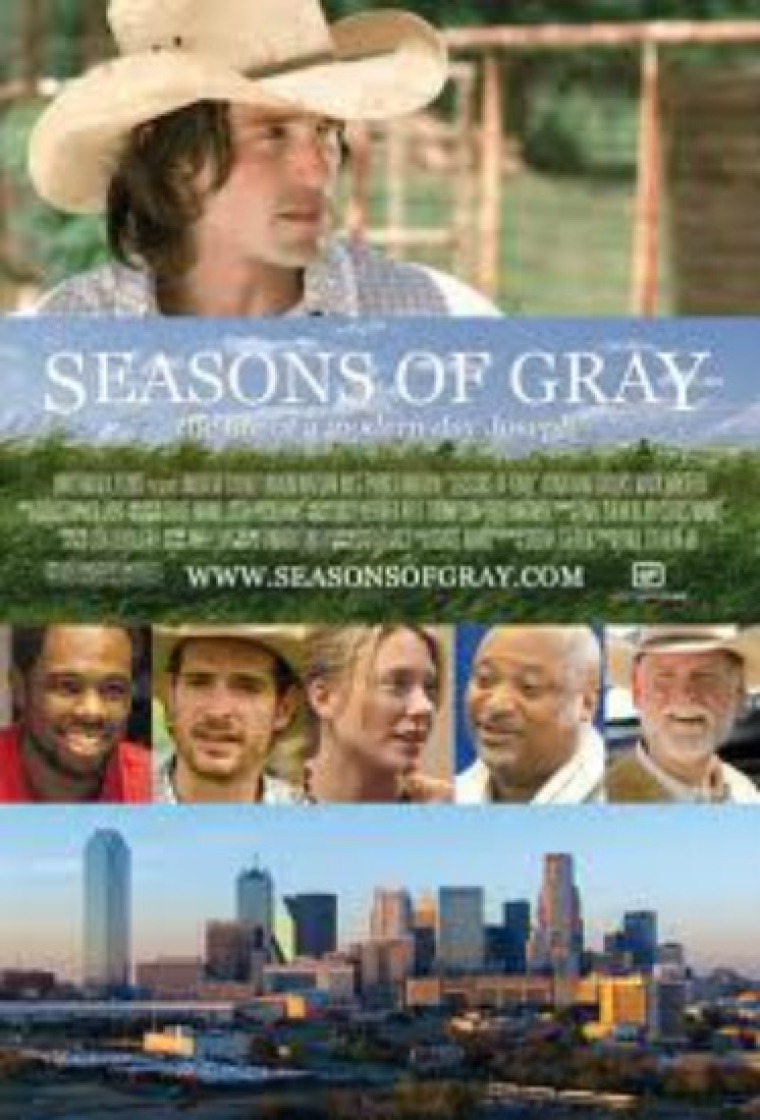 A widowed father is left to raise six boys from his two marriages and the tension between the siblings is brought to a head when one brother feels their father favors another. After four of the older brothers beat up and brand their younger half-brother, Brady, they send him away with a clear message: never return.
Believing his son died in an accident, the heartbroken father loses his hope and interest in the cattle business he has spent a lifetime building.
Much like the Old Testament story of Joseph, Brady Gray, played by Andrew Cheney, ends up in the city and believes returning home or contacting his father will only make matters worse. Instead, he is intent on rebuilding his life with the help of his new friend, who gets him an entry-level job in the building and real estate industry. His intelligence and education quickly catch the attention of his new boss and his lonely wife.
But doing the right thing by rejecting her advances only leads to more problems and eventually lands him in prison. However, his spiritual gift of interpreting dreams allowed him to minister to others.
Like Joseph, Brady gains an early release and returns to his former employer with a big job and opportunity to pursue a female co-worker he had only started to know. This unexpected turn of events soon bring him in front of his brothers when they come begging to keep their ranch.
Having no idea that the executive they meet is the sibling they cast aside, he is faced with the decision to simply walk away or seek the forgiveness and unity his father longs for. It is a decision that could change his life and the lives of others, forever.
Todd Wagner is the senior pastor of Watermark Church in Fort Worth and was part of the leadership team that pulled the project together.
In the intro to the film, Wagner points out that his church has no intention of being in the movie business, instead they want to focus on building God's kingdom and winning people to Jesus Christ.
When I spoke to Wagner via phone, I asked why they chose to use the narrative of Joseph.
"We know one of the most powerful ways to engage people is through stories," he said. "Jesus did it throughout the New Testament. Most everyone who has attended church or Sunday school has heard this story dozens of times and it speaks to us on so many different levels."
"Everyone has been betrayed and felt isolated and rejected at one time and could relate to the characters," explained Wagner. "But it wasn't just a good story – but it was one we knew we could tell well."
Wagner went on to point out that the entire congregation at Watermark played a major role in the project. Whether is was covering the cast and crew with prayer, donating sets and construction materials or catering the multi-week shoot, church members rose to the challenge.
"Never again will I complain about a $10 movie ticket," he quipped.
I also spoke with Rick Santorum, the new CEO of EchoLight Studios and a recent GOP presidential hopeful, on the challenges many Christian filmmakers face. It appears Hollywood has shied away from movies with conservative and biblical themes, but Santorum and his company are developing strategies to bring films like "Seasons of Gray" a mainstream audience.
"The first thing we have to do is create a quality product," said Santorum. "Everything about the film – the production, the writing, the acting must be top-notch. The reality is conservatives and Christians go see movies produced by Hollywood because of quality filmmaking and I believe that non-Christians and others will come see our movies if the quality is there. I am confident we can attract the people if the content is great and that is our number one goal."
Although EchoLight Studios was not involved in the production of this film, Santorum points out that upcoming releases from their studio will follow his formula for winning over more mainstream audiences and providing quality entertainment for younger moviegoers.
"As parents we need to enact parental controls over what our children watch, but the conservative strategy of keeping out the bad is only part of the solution," he said. "We want to change that by distributing films that are excellent quality and contain a positive message."
"Seasons of Gray" is a riveting story that many people will relate to on multiple levels. It is not just about bounding back from hard times, but about forgiveness and how God never misses the opportunity to use every moment to showcase His glory and purpose. It's a must-see this fall.
The movie will open on Sept.18 in selected theaters and will be made available to churches and organizations that want to sell tickets or host a screening in their communities. A movie trailer and further information can be found at www.seasonsofgray.com.