Multisite Elevation Church Buys $10 Million Shopping Center to 'Secure' Future in Matthews, NC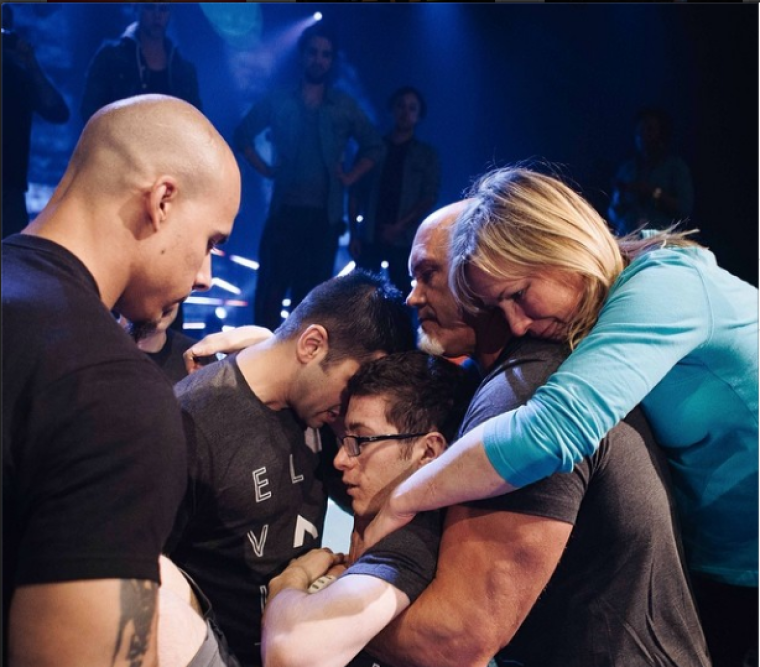 A multisite megachurch based in North Carolina has recently closed a deal on the purchase of a shopping center for approximately $10.2 million.
The Charlotte-based Elevation Church announced last week that they were buying the Matthews Plaza Shopping Center on East Independence Boulevard, located in the town of Matthews. A spokesperson with Elevation Church provided The Christian Post with a statement from Elevation Church CFO Chunks Corbett.
"We were excited to take advantage of an opportunity to purchase the plaza and secure our long-term presence in the Matthews community," said Corbett.
Corbett noted that the primary reason for purchasing the Plaza Shopping Center was so that the rapidly expanding Elevation Church has "flexibility in the future as we grow."
Built in 2005, the Matthews Plaza Shopping Center is comprised of nearly 139,000 square feet of leasable space on approximately 13 acres.
The Plaza Shopping Center is located on a busy area for traffic and has several tenants located among its property, according to loopnet.com.
"Located at the intersection of Interstate 485, Charlotte's outbeltway and NC 74 Independence Boulevard at exit 51A. High traffic counts ( 61,252 vehicles) and tremendous demographics," noted the site.
In 2009, Elevation Church opened a campus at the Plaza Shopping Center, including both a facility for worship and some staff offices. News of the purchase has caused some concern among the other tenants of the shopping center, including Geoffrey Goss, owner of Custom Home Pubs.
In an interview with local media, Goss explained that he plans to move out of the shopping center sometime over the next three months.
"We had word that this was going to happen and we've been working with the property manager to accelerate terminating our lease," said Goss to WCNC.
"They haven't been difficult neighbors. I think it's just there is not a lot of cross traffic between church and beer unfortunately."
Elevation Church explained to CP and to other media outlets that negotiations with the other tenants in the shopping center are continuing with nothing concrete planned regarding the near future.
"We want to make sure that we do what's best for them as well, so we are in conversations right now with them," said Joshua Blackson, operations pastor with Elevation, to WCNC.
"It really was a great opportunity for us to ultimately secure our future here in the Matthews community where we are honestly really excited to be."
Founded in 2006, Elevation Church has experienced rapid growth and expansion, going from a small group of fewer than 20 people to more than ten campuses with approximately 15,000 regular attendees altogether.