Naghmeh Abedini Slams '50 Shades Darker' for Promoting 'Abuse, Porn'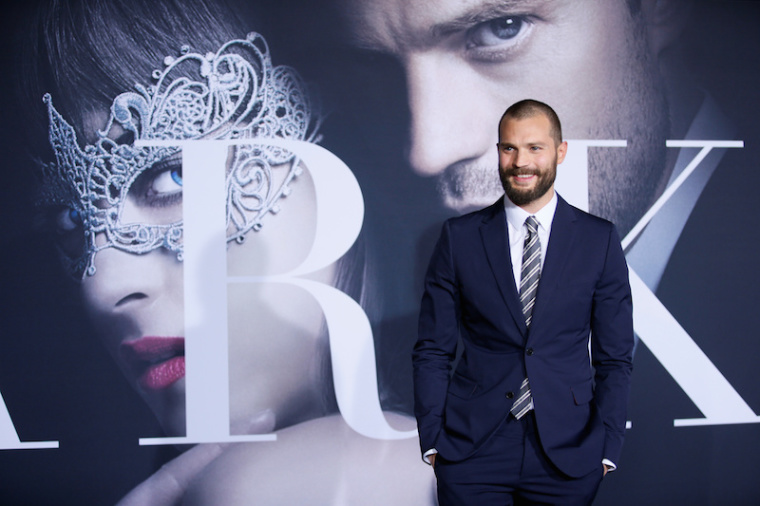 Naghmeh Abedini, a campaigner for religious freedom, has slammed movies like the recently released erotic-drama "Fifty Shades Darker" and the porn industry by suggesting that they help feed a culture of abuse that society suffers from.
"Recently, I was made aware of a social media movement with the hashtag #50dollarsnot50shades. I have thought this is a wonderful way to counter the devastating affects of these kinds of movies and the porn industry by donating to woman's shelters," Abedini wrote in a Facebook message earlier this week.
Relevant magazine reports that hundreds of boycotters used the hashtag to voice their opposition to the movie, based on the book series and a sequel to "50 Shades of Grey," and to encourage people to donate to local women's shelters for survivors of domestic abuse rather than paying to see such films.
"I will be donating $50 to the local woman's shelter. I encourage you all to do the same as you feel led. These kinds of movies and the porn industry promote a culture of abuse that is so dark and evil and it feeds into serious social issues such as domestic violence, child pornography (and child abuse) as well as human trafficking and slavery," Abedini explained.
She linked to Safe Place Ministries, a Boise woman's shelter for those who are in the area and are interested in supporting the effort.
Abedini, who spoke with high-profile figures such as former President Barack Obama and made presentations before Congress and the U.N. while advocating for the freedom of her now-estranged husband, Pastor Saeed Abedini, who spent thee-and-a-half years in an Iranian prison for his Christian faith, announced last year that she and Saeed would be divorcing.
Naghmeh alleged that Saeed had committed abuse in their marriage, which is an accusation that Saeed has denied.
Grammy Award-winning Christian pop duo for KING & COUNTRY also recently spoke out against "Fifty Shades Darker," and have released their film "Priceles" on DVD, which is about a man fighting for a woman caught up in the world of human trafficking.
[We're] in a time, era and a culture that really focuses on the most unstable variation of love which is this emotionally charged, extravagant initial spark of love," said 32-year-old Australian singer, actor and producer Joel Smallbone in an interview with The Christian Post about the topic.
"We have to counter that with the calmer, truer, deeper love which is the truest. It's a decision and a sacrifice," he added.
Smallbone told CP his hopes is that "Priceless" will open up people to the "timeless message of extravagant chivalry in the face of trafficking and slavery while celebrating a woman's worth."
"My concern is that, to date, it doesn't feel like we're really even culturally asking the questions of, 'is this OK — that these sorts of films and ideas are being celebrated the way they are?'"