Conquering the 'I Am Bored' Syndrome in Your Teenagers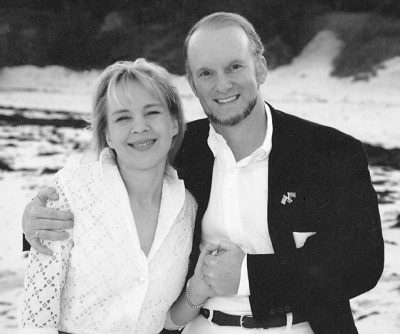 "Mom Says/Dad Says," an exclusive Christian parental advice column by Gregory Slayton, former U.S. Ambassador to Bermuda and author of the best-selling book Be a Better Dad Today: Ten Tools Every Father Needs, and his wife, Marina Slayton, author of the new book Be The Best Mom You Can Be. The Slaytons have been featured on Fox and Friends, Focus on the Family Radio and numerous other media outlets. They donate 100% of their royalties from parenting books to fatherhood and family nonprofits.
Senators John McCain and Joe Lieberman, Governors Jeb Bush and Sam Brownback and Pastors Tim Keller and Luis Palau, among others, have endorsed the Slaytons. In their exclusive series for The Christian Post, both Marina and Gregory will answer thoughtful Christian parents seeking to raise their children up in the goodness of the Gospel and the Glory of God. If you would like to have Marina and Gregory answer your questions, please contact them via momsaysdadsays@christianpost.com.
Parents' question: Our children are constantly telling us, "I am bored." They've been saying this ever since they were little, but, now, as they are teenagers or approaching the teen years, we don't think it's good they are bored (so much). We try to keep them active. We have made sure they have plenty of activities (sports, church groups, youth groups, etc.) outside of school. What can we do to stop their boredom? At least to get them from feeling like they are bored?
Dad says: Here's my problem: I have never been bored, even for one moment, ever, in my life. It's not in my DNA. Yet, it seems as if I have not passed this trait down to my children. They often have said that they were bored. So, I can feel your frustration. I totally get how frustrating it can be when your children, who seem to have everything they need, every gadget imaginable, and every opportunity to never be bored at all, tell you, "I am bored." Allow me to suggest the following that might help both you as parents and your teenagers:
1. Involve your teenagers in family decision-making: Teenagers are often bored because they have need been involved with family decision-making. By including your teens in the decision-making for the family, gives them the opportunity to have input in how their weekly, monthly, and even, yearly schedules are developed. They begin to invest in the cycles of life that the family encounters. In fact, don't wait until they are teenagers; start doing this when they are younger. This also creates the space for them to learn decision-making for themselves that will counter future boredom.
2. Plan for those "boring" moments: Typically, teenagers who say they are "bored" are actually confessing they need adults to make decisions for them and provide "activities" for them to do. Teach them that there will be times when there is "nothing to do." Help them early on to know their options — reading, shopping, chores, cleaning, future school projects that can be worked on, almost any kind of art activity imaginable, and even simply rest. But, plan these before those "boring" moments occur.
3. Teach them there are no trivial moments: We have allowed our children to think cheaply about time. From ads on the TV to advertisement in magazines and malls, our teens learn that excitement is the solution to boredom rather than believing that every second counts for something; there are no trivial moments in our lives. Granted this is more attitudinal than it is behavior, but we need to show them and talk to them about making the most of their time — no matter how small the activity or short the moment. Robin Williams was right when, as professor Keating in the "Dead Poets Society," once said, "Cease the day."
Mom says: I confess, sometimes I wish for boring moments. It seems from the time I rise to when I rest my head on my pillow at the end of the day, there is never one small moment of "nothing to do." It drives me crazy when I hear one of my children say that they are bored. There is always something to do — always.
Here are three things I have been utilizing to help my children to get beyond any sense of boredom.
1. Something can always be done: As soon as I hear them say, "I am bored," I make a list of all the things I could do — yes, I, their mother could do — at that very moment. Yes, I understand "I am bored" can be just another word for "I do not like ________" and you can fill in the blank. But my teens need to know all the things that they could be doing at that moment — whether they like those options or not. This also teaches them that in life, not everything that can be done will be fun, exciting, or liked. Once you've set the pattern of listing all the things you could be doing at that moment, make the transition to having your teens make the same list.
2. Teach them to create (options) and reward them for their creativity: One thing that I have seen work is to preemptively create opportunities to remedy boredom. When they make good suggestions (this goes with Dad's #2 above), reward them. Give them the opportunity to actually do what they've planned or treat them to something they enjoy (like a favorite meal or desert, or something extra). Eventually, you will not even have to reward them for their creativity, for what they have planned will be reward enough.
3. When the word "bored" is used by your children, take something away: This sounds like a punishment. Not so when it's a household rule that everyone knows about. You don't have to be mean, just make it a teachable moment. In fact, I suggest taking away the very things (even if it's only for 24 hours) that teach them to be bored: TV privileges, a computer game, their social media, etc. And, if you want to be real creative — negotiate: have them explain they know the difference between things that feed their boredom and things that build their creativity. If they offer to do something creative (just after your children said, "I am bored"), don't take away anything, enable them to be creative.
Boredom is the lack of inner resources. You can, nonetheless, help your teenagers develop the inner resources they will need to be effective family members, good workers (i.e., preparing them for employment), and more effective parents themselves when it's their turn.