Natalie Grant Hosting New Series 'It Takes A Church': 'So Much More Than a Dating Show,' Says Singer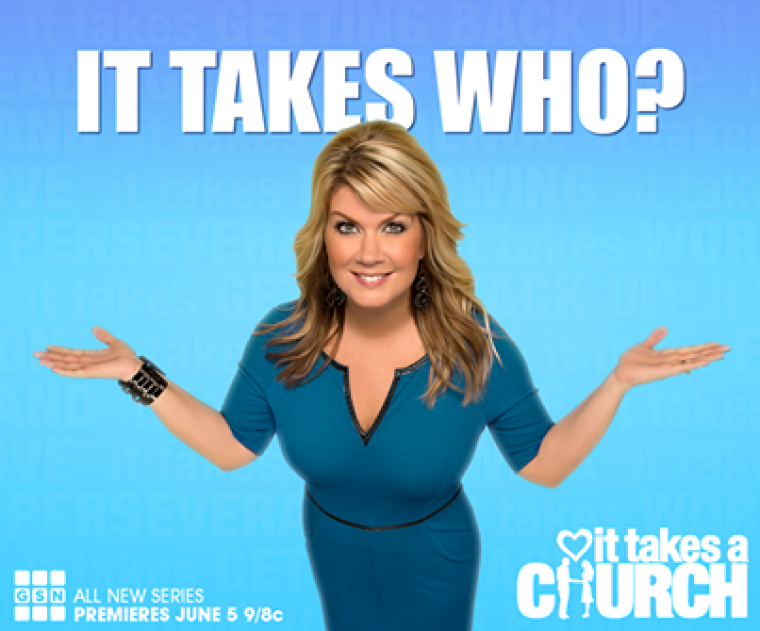 Natalie Grant is enjoying another entertainment milestone in hosting "It Takes A Church," a new dating television show that premieres this Thursday, June 5.
"It Takes A Church" will follow Christian pastors across the U.S. who take on the role of matchmaker between single parishioners from their congregations who are looking for love. The new television series will give single Christians a chance to find true love inside the pews of their own church, and Grammy-nominated Grant will guide both the pastors and parishioners all along the way. Ahead of Thursday's premiere of "It Takes A Church," Grant spoke to The Christian Post about the dating show and reflected on her own experience finding "the one."
"My husband and I often talk about what we are going to teach our kids, and my husband didn't even ever go on a date until he was 23 years old," the Christian singer said of Bernie Herms, her husband of almost 15 years. "We met and became best friends, a lot of people would call it dating but it was never really romantic until a year in, and then we decided to get married."
Consequent to her own experience with dating, Grant was drawn to "It Takes A Church" since the series is "so much more than a dating show."
"You kinda have to call it something – so, for lack of better term, it's a matchmaking show," she said, before explaining that the new series headed to the Game Show Network offers church-going Christians the chance to meet like-minded people who could possibly turn into a spouse.
"There is an element of matchmaking on the show but it really is so much more than that," the singer told CP. "It helps to bring people together that are moving in the same direction and really aren't just about dating. They're about kind of making friendships, and either you're going to move ahead or you're not."
Although Grant was initially opposed to the "dating show" and even said no at first, the "Alive" singer agreed to host "It Takes A Church" after learning more about it.
"It really plays on the local church, it shows community and family - every episode shows the fact that the local church is doing something in the community through community outreach programs," Grant explained. "So it is a matchmaking show, but at the same time, it plays on whole idea every church has the matchmakers – the church ladies who will bake you a cake and tell you how to find a husband. Only, 'It Takes A Church' includes those singles that want to find someone, but they just don't know where to look."

Single Christians can watch "It Takes A Church" and realize that there are single people from a variety of places – from Brooklyn, New York to a farm town in Indiana, who are all wondering the same thing: where do you find "the one?"
"Where are we supposed to find that quality person with the same values, same faith, same morals, where do we find that person?" Grant queried before noting what makes "It Takes A Church" so special.
"This show helps connect singles with people through the church congregation," she told CP. "The twist is that the congregation actually votes on who the single person spends time with! But the single gets the final choice."
In addition to helping Christians find love, "It Takes A Church" shines a spotlight on small churches throughout the U.S., while also creating a new attitude toward single parishioners.
"It inspires churches to embrace our singles. It's not about finding them a mate, but about creating a place and environment where they are heard, recognized, and valued," Grant added. "Also, 'It Takes A Church' shows really great churches from small communities; not the mega churches with the rock star pastor that is selling a million books, but the small churches doing some incredible work for their communities."
Be sure to stay tuned to The Christian Post for more on Grant as well as "It Takes A Church," which premieres on the Game Show Network this Thursday, June 5 at 9 p.m. EST.