National youth conference offers 'Unshakable' event for free as depression, suicide increase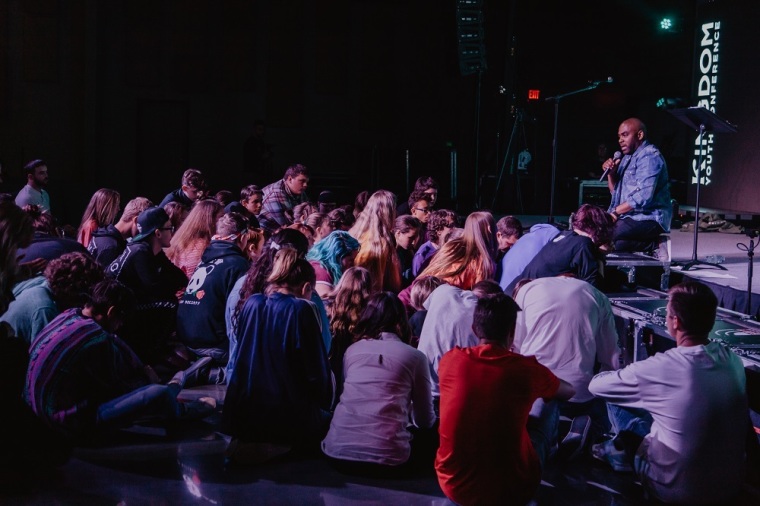 As young people across the country struggle with both their mental and spiritual health amid the COVID-19 pandemic, the leader of a national Christian youth conference felt God calling him to hold events across the nation — free of charge.
Kingdom Youth Conferences, a youth event designed to impact students and leaders and inspire them to live out their faith, will bring its conference to Texas, Arizona, Florida and Colorado, beginning this month through April. 
"Kids need a sense of hope right now," Ryan Edberg, Kingdom Youth Conferences co-founder, told The Christian Post. "I think that there's a season of revival coming in the church, and I think it's coming through the youth."
Launched in 2016, Kingdom Youth Conferences have held events around the country, combining powerful worship, dynamic teachings, and mission outreach. Over the years, the conference has seen over 4,000 teens and young people come to Christ and heard testimonies of how God used the ministry to save dozens from suicide and drug addiction. 
But when the pandemic hit, everything came to a standstill. 
"I remember praying and saying, 'God, what do we do now? Are we done?' And I heard God say, 'I want you to continue to doing the events, but you need to do them for free,'" Edberg, who is also the frontman for the Christian rock band Silverline, shared.
"The voice was so clear; I thought, 'Well, either this is from the devil, or this is from God. I don't think the devil is going to tell me to go do youth conferences that kids are giving their lives to Christ, so I'm gonna trust you, God.'"
Though opting to offer the events for free was a "leap of faith" — "If you ever want to go broke in life, do youth ministry," Edberg said with a laugh — he received further confirmation that the conferences needed to proceed when he received a phone call from a church leader.
"He said to me, 'Our youth are struggling. We've got depression through the city. We've got kids committing suicide in our town. Our youth group doesn't know what to do. I hope you guys are doing the event,'" Edberg recalled. "I said, 'Yes, we are. And we're doing it for free. I'm not sure how yet, but it's not my problem — it's God's problem.'"
That individual sent the ministry $1,000 — and Edberg watched in amazement as the donations slowly started pouring in. 
"Our goal to make the events free was about $20,000," he said. "There's no such thing as a free conference; somebody's paying the bill for it. But in the first couple of weeks, we raised about $11,000. We had about 1,300 students sign up in two weeks for our events. It really felt like it was a God thing."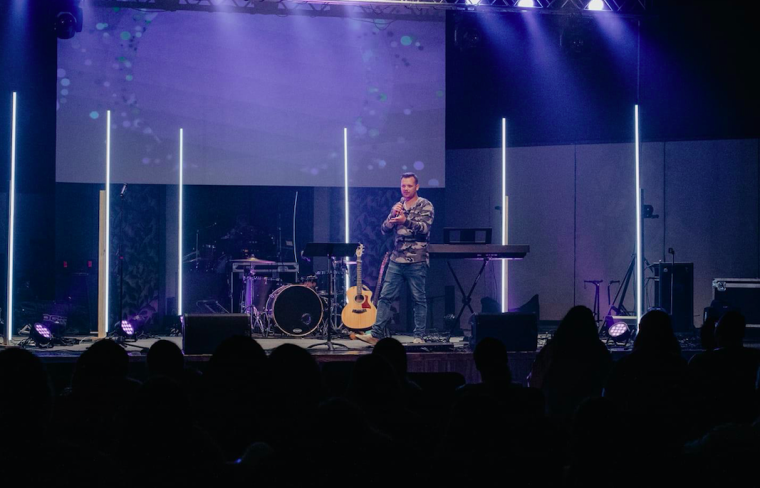 During the Spring of 2021, Kingdom Youth will hold free conferences in Mesa, Arizona on March 19; Spring, Texas on April 16; Plant City, Florida on April 23; and Woodland Park, Colorado on June 4.
The ministry has already held a conference in DeSoto, Texas. All events will adhere to local COVID-19 guidelines.
The theme of this year's conference is "Unshakable."
When he came up with the title in early 2019, the father of four said he had no idea how relevant it would be two years later.
"It's pretty cool how God is always a step ahead," Edberg said. "I think the biggest thing that the pandemic, politics, that everything going on in the world right now is showing us is, 'What do you really believe?' We're seeing the Church react just like the world. It shows, 'You don't really have faith, but you believe in God. You don't really have faith in His Word, but you believe that He exists.' We can either choose to react like everybody else, or we can know who our God is."
Speakers this year include Edberg, social media "E-vangelism" teacher Kelly K, Pastor Kemtal Glasgow and singer Brian "Head" Welch of Korn fame. 
Though the conference focuses heavily on worship, fun events and games, it doesn't "water down" the Gospel, the leader assured. The conferences challenge teens and young people to live boldly for Christ in a world that constantly presses against them.
"We have a big emphasis on learning the Word, learning identity, and who you are in Christ," Edberg shared. "Who does He say you are?"
"We're seeing the brainwashing of a generation through media and television right now," he added. "We have a generation that doesn't know which bathroom to use, let alone who they are in Christ. The world is telling them they can't agree or disagree with anything, [and that] they need to keep their mouths shut and go with the flow. It's an attack from Satan."
But when there's a "bigger attack," there's also "bigger revival and bigger breakthrough," Edberg stressed. 
"God is doing something big right now," he said. "We want to be a small part of what God is doing around the world. We're just excited to be going out into the fields that are ripe for harvest."
For those interested in attending and/or sponsoring an upcoming Kingdom Youth conference, click here.