NC Megachurch Pastor: I'd Rather Live in a 'Pro-Choice United States' Than a 'Pro-Life Soviet Union'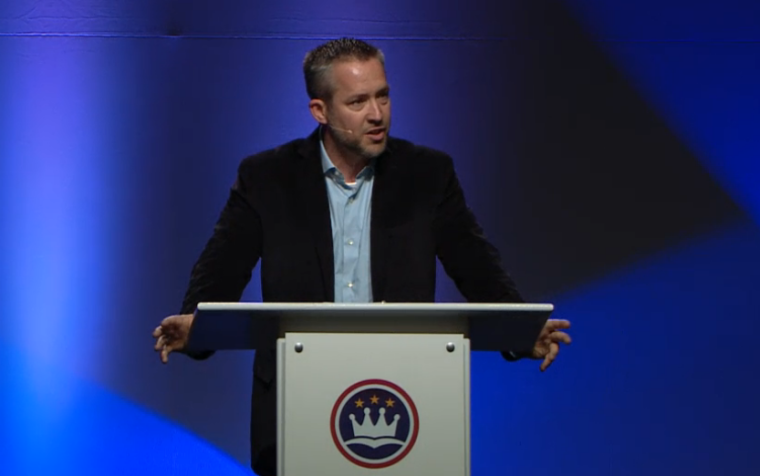 Emphasizing the importance of liberty to American Christians, a North Carolina megachurch pastor noted he would rather live in a "pro-choice United States" than a "pro-life Soviet Union."
J.D. Greear, senior pastor of The Summit Church in Raleigh-Durham, gave a speech Wednesday as part of an event in Tennessee hosted by the Southern Baptist Convention's Ethics & Religious Liberty Commission.
Focusing on how the church should be involved in politics, Greear told those gathered in Nashville that "the very freedoms we enjoy to talk about these things come from generations of Christians who applied their worldview to politics."
Greear argued that the "Judeo-Christian tradition" was a system that championed "individual liberty" and "freedom of conscience" that were once "largely unheard of" elsewhere.
"I would not want to live in a 'pro-life Soviet Union,' even if they had the question of when life begins correct. In fact, if the only option was a 'pro-choice United States' or a 'pro-life Soviet Union,' I'd probably pick a 'pro-choice U.S.' as the place I would want to live," said Greear.
"Because the blessings of freedom of conscience and speech are the greatest of all freedoms and the greatest gifts the Christian worldview has bestowed upon the world."
Greear also told those gathered that churches "have to be involved" in political actions, pointing to among other things Paul of Tarsus' command that believers should pray for leaders.
"We have to continue to stress the necessity of the Judeo-Christian worldview in order for the principles of our government to work," said Greear.
"To my fellow pastors I will say, we need to, in our churches, be raising up the next generations of senators, and presidents, and congressmen."
Greear's comments came as part of the ERLC's 2015 National Conference titled "The Gospel And Politics" held at the Music City Center.
"Tired of politics as usual? Stay an extra day after the SEND North America conference for the 2015 ERLC National Conference on 'The Gospel and Politics,'" read the ERLC's description on their website.
"… [T]he ERLC National Conference will equip you for Gospel-centered political engagement that applies the Gospel to the pressing issues of our day."
Other speakers included ERLC President Russell Moore, Focus on the Family President Jim Daly, Washington Post columnist Michael Gerson, National Hispanic Christian Leadership Conference President Samuel Rodriguez, and SBC International Mission Board President David Platt.