Gorsuch Defends Hobby Lobby Decision; Congress Said Corporations Are People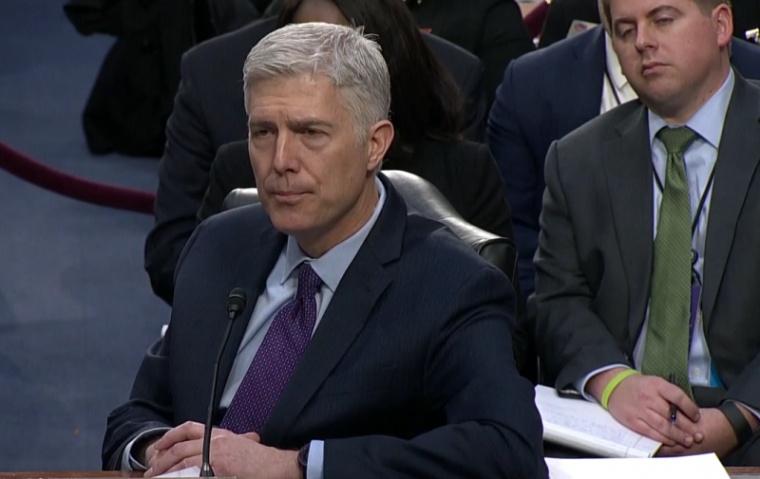 Supreme Court nominee and Tenth Circuit Judge Neil Gorsuch defended the majority opinion of the Hobby Lobby Stores decision from 2014, arguing that it had its basis in laws that Congress passed.
For the second day, Gorsuch went before the Senate Judiciary Committee for his confirmation hearing to help determine if he will eventually occupy the Supreme Court seat vacated by the death of Justice Antonin Scalia.
On Tuesday, Gorsuch was questioned by Democratic Senator Dick Durbin about his support of Hobby Lobby, Inc. and Little Sisters of the Poor, both of whom sued the federal government seeking an exemption to its preventive services mandate for religious reasons.
Gorsuch responded that when Congress passed the Religious Freedom Restoration Act, they laid the groundwork for the Hobby Lobby decision by not defining what constituted a "person" according to the legislation.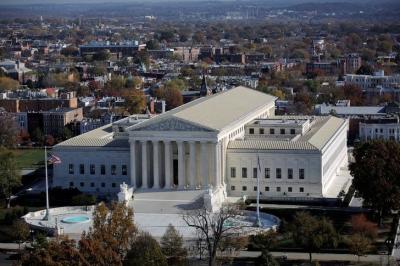 "We looked at the law and it says 'any person with a sincerely held religious belief is basically protected except for strict scrutiny.' What does 'person' mean in that statute? Congress didn't define the term," said Gorsuch.
"So what does a judge do? A judge goes to the Dictionary Act ... The Dictionary Act is an Act prescribed by Congress that defines terms when they aren't otherwise defined. That's what a good judge does."
Gorsuch went on to note that the Dictionary Act found that "Congress has defined person to include corporation. So you can't rule out the possibility that some companies can exercise religion."
"Churches are often incorporated. And we know nonprofits, like Little Sisters or hospitals, can practice religion and in fact the government in that case conceded that nonprofit corporations can exercise religion," continued Gorsuch.
In January, President Donald Trump nominated Gorsuch to the Supreme Court. Previously, Gorsuch was nominated by former president George W. Bush to the Denver, Colorado-based Tenth Circuit Court of Appeals.
"Gorsuch is considered a conservative intellectual, known for backing religious rights, and is seen as very much in the mold of Scalia, a leading conservative voice on the court for decades," reported Reuters back in January.
"Some Democrats in the U.S. Senate, which votes on whether to confirm judicial nominees, have already said they would seek to block whoever Trump nominates."
Republican Senator Orrin Hatch, who cosponsored RFRA back in 1993 with Democratic Senator Ted Kennedy, told The Christian Post in 2014 that the idea that businesses were not protected by the federal law was "total bunk."
"[RFRA was] meant to protect everybody and businesses are important as well. If we can impose corrupt or wrong rules on businesses, that would spread corrupt or wrong rules throughout the country," said Hatch. "Business should have to live up to these principles and we ought to respect businesses that do."