Nevada Brothel Owner Backed by Some Evangelicals Found Dead Ahead of Election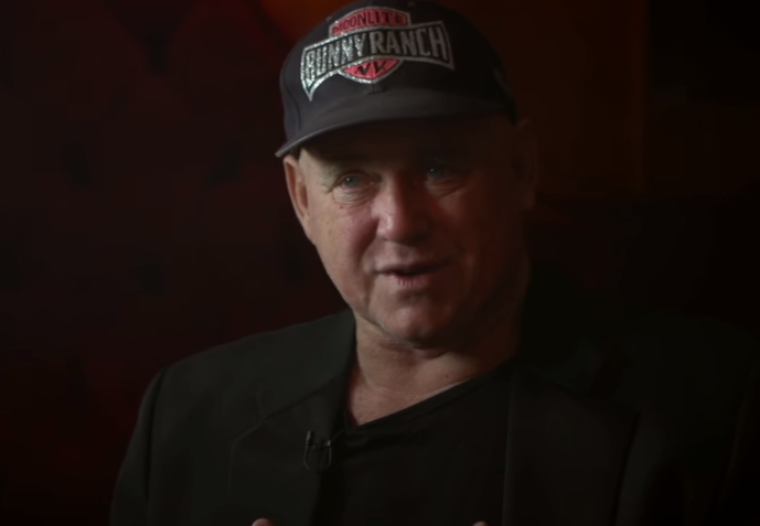 A Nevada brothel owner and reality TV star who said he was inspired to run for political office after watching Donald Trump win the presidential election in 2016 was found dead Monday.
Dennis Hof, star of the HBO series "Cathouse" who owned several legal brothels and made national headlines when he defeated a three-term Republican in the primary, was found dead at a brothel he owned named the Love Ranch in Crystal, Nevada.
Hof's campaign manager Chuck Muth released a statement Tuesday expressing "great sadness and tremendous shock" at the news of the 72-year-old's death.
"He was discovered by longtime friend Ron Jeremy  who went to his room to wake him for a scheduled lunch at the Pahrump Senior Center – around 11 a.m. No cause of death has been determined. The Clark County coroner will conduct an autopsy," read the statement.
Hof's death came after he held a weekend birthday bash for himself with his friend and porn star Ron Jeremy, former madam Heidi Fleiss, and controversial former Phoenix-area sheriff Joe Arpaio. He reportedly died hours after having sex with one of his prostitutes. 
"Boy, that's shocking," said Arpaio to The Associated Press in response to the news. "The thing I liked about him: He was with Trump and was for the Second Amendment and lower taxes."
Authorities do not suspect foul play in the brothel owner's death. An autopsy is scheduled to be performed by a coroner in Clark County. 
Hof's name will remain on the ballot for November. Should he win in the heavily Republican district, another Republican will be nominated to take his place. 
In June, Hof garnered national attention when he won an upset primary victory against longtime Republican lawmaker and hospital executive James Oscarson.
While Hof was divorced three times, was accused of sexual assault on multiple occasions, and authored a book titled The Art of the Pimp, it was reported that some evangelical Christians were a major source of electoral support.
Among the evangelical support for Hof was local Pastor Victor Fuentes, who while critical of Hof's sex industry ties, nevertheless expressed thanks that he won.
"People want to know how an evangelical can support a self-proclaimed pimp," said Fuentes to Reuters in an interview last summer. "We have politicians, they might speak good words, not sleep with prostitutes, be a good neighbor. But by their decisions, they have evil in their heart. Dennis Hof is not like that."
However, conservative Christian leaders like Penny Nance of Concerned Women for America took to social media to express their disgust at Hof's win.
"I want to hurl," tweeted Nance in June when learning of evangelical support for Hof. "People really? Don't support HIM!"
In an interview with Krystal Ball and Buck Sexton of The Hill program "Rising" following his primary victory, Hof attributed his support among certain evangelicals to Trump's successful courting of the key Republican voting bloc in 2016.
"It's the Trump train. It's the movement," explained Hof, who noted that while no one thought any women or Christians would vote for Trump in 2016 after his sexist 2005 remarks were made public, tens of millions still did.
"They did the same thing for Hof. Because I can't be bossed, I can't be bought."