#NeverTrump #NeverHillary: Why I'm Content to Vote for Neither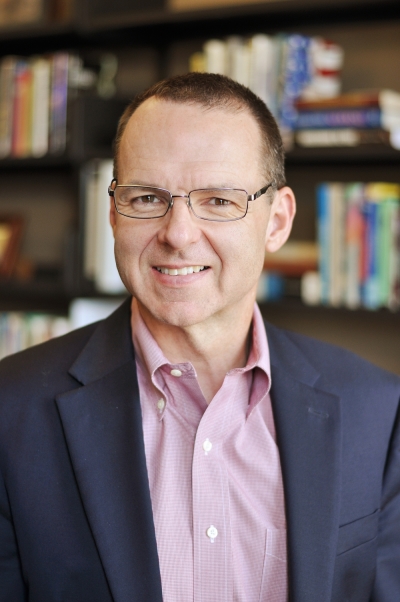 I have known since the speech announcing his candidacy almost one year ago that I would not vote for Donald Trump — not in the primary, and not in the general election. And I know there are many people who agree with me. But I also know that many of those people have had a similarly hard time articulating exactly why we will not do it.
I've found encouragement from a handful of significant figures on our end of the political spectrum opposing Trump's candidacy and providing space for conservatives to tolerate those who will not vote for him (à la Dr. Russell Moore or, until recently, Rep. Paul Ryan). But I think we have lacked a clear argument regarding one point: why our not-voting-for-Trump is not the same as voting-for-Hillary.
While not quite a one-issue voter, I am a stark-raving, pro-life, conservative. Many voting Americans would never cast a ballot for Donald Trump because they actually want policies more in line with Secretary Clinton's views; I have nothing in common with these voters, except that I also will not vote for him.
So why won't I vote for the only candidate who might (read: might) appoint pro-life judges and sign on to conservative legislation?
The first half of my answer is easy — he has not earned my vote. If anything, his words and actions over the last year actively prevent me from voting for him.
I doubt Trump is a race-hater, but he undoubtedly exacerbates racism. His use of tacos when pandering to "the Hispanics" and pointing out his "African American friend" to prove he is not racist are evidence of, at best, inconsiderate naïveté or, at worst, repressed or hidden prejudices. I will not vote for a candidate whose words and actions do not deliberately reduce racism, nor for one who — even if he weren't a racist himself — is willing to use the racism of others to further his cause.
And despite claims made to the contrary, I do not believe Trump is either unintelligent or irrational. I do believe, however, that he is unscrupulously manipulative. To argue that a judge with Mexican heritage has an inherent conflict of interest against him because he wants to build a wall to keep out Mexicans, while claiming at the same time that such a policy does not isolate voters of Mexican origin, demonstrates one of two things: either he is irrational, or he is willing to say whatever is necessary in a given setting to get the result he wants.
I have no interest in voting for a candidate because he can get the crowd behind him, nor can I support a man whose only demonstrable public policy commitment is to mass manipulation. If I were harsher or more apocalyptic, I would claim that electing someone willing to win on the merits of ad hominem fallacies dooms our democracy. (Thank heavens I'm not making that case.)
To be clear: I don't know for sure that he is a racist, nor that he is a candidate without an acceptable moral foundation. I'm simply saying he hasn't demonstrated to me that he isn't. That is, he has not earned my vote.
The second half of my answer has to do with a phrase I've heard numerous times from people I respect:  "Not voting for Trump is the same as voting for Hillary." 
The idea that Donald Trump and Secretary Clinton are the only options in this election is a false dichotomy, and I am unmoved by it. Trump and Clinton may be the only candidates electable in 2016, but the election of neither of them will do enough good to earn my vote. That's a significant statement for a man who recognizes that hundreds of thousands of innocent children's lives can be saved — or lost — with the swipe of a pen.
History shows that whatever ground conservatives have gained when electing the "right" presidents has been not just matched but exceeded by the ground we have lost in subsequent terms of office. Regardless of which of the two parties' royal claimants is enthroned this November, there is nothing to indicate that the past century's trajectory will change. A vote for this "Republican" and "conservative" candidate would just be another layer on the same historical heap.
Perhaps even worse, voting for Trump would relegate the future of my value-based public policy causes to a leader who represents the antithesis of how I believe those policies should be promoted, enacted, and enforced. As a believer in Jesus, I am praying for a leader with the aim "that we may lead a peaceful and quiet life, godly and dignified in every way." Voting for a person who is incendiary, brash, frenetic, and rhetorically juvenile runs contrary to the vision of a state inviting peaceful, quiet, godly, dignified lives.
Neither of the options presented to me at the top of the ticket is good enough this year. Bereft of a vote that I believe would actually improve the nation over the next four or eight years, I will cast my vote with the modest hope of something better for the next forty or eighty.
Barry Creamer serves as president of Criswell College in Dallas, where he previously spent a combined 10 years as a member of the faculty and Vice President of Academic Affairs. A trained philosopher and historian, he holds a B.A. in English from Baylor University, an M.Div. from Criswell College, and a Ph.D. in Humanities from the University of Texas at Arlington.