New Film Tells Story of Christian Doctor Who Risked Life to Serve in War-Torn Sudan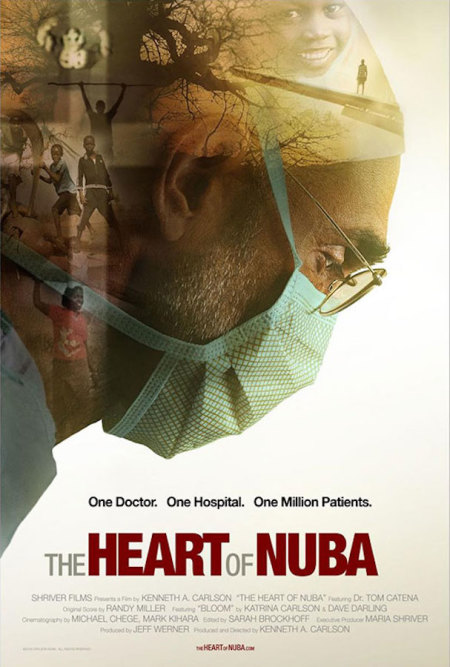 A newly released film titled, "The Heart Of Nuba" tells the story of Catholic Medical Mission Board Dr. Tom Catena who serves as a missionary to the children and adults of the war-torn Nuba Mountains of Sudan as they endure the bombing attacks in the region.
Catena is the only surgeon within 200 miles of that region. The gripping documentary shows how he single-handedly cares for the one million Nuba people with a small set of helpers who he is training up, while also running the Mother of Mercy Hospital in southern Sudan's remote Nuba Mountains.
The oil-rich region has been terrorized since 2011 by aerial bombings sent by the nation's president, indicted war criminal Omar al-Bashir. The bombings have resulted in multiple deaths, destruction and displacement. The film claims the president's goal is to extinguish the Nuba people who he considers rebels because of the complexion of their skin.
Unfortunately, there is also a lack of humanitarian aid for the besieged people. However, Catena is determined to make due with what he has in an effort to save lives. From start to finish, two things remain constant — the doctor's faith (which is seen as he prays and reads the Bible) and his love for the Nuba people.
"Here, this lone American surgeon tends with equal compassion to patients ranging from malnutrition and leprosy, to grave wounds inflicted by the indiscriminate bombings ordered by their own president, Omar al-Bashir. When a government can attack defenseless men, women and children with supersonic bombers, and it doesn't make anyone's newswire, something is terribly awry ....
"Surrounded by a country at war, living under the constant shadow of aerial bombardment, Dr. Tom and his mostly local staff defy Bashir's ban on humanitarian aid, and work tirelessly to serve the Nuba people. This population of one million Muslims, Christians, Animists and Africans of traditional belief have lived together harmoniously for centuries. Now, together with Dr. Tom Catena, they struggle to survive," the film's synopsis reads.
Also to be seen in the documentary is a look into Catena's family life and his longing for love, as well as some graphic surgeries that he undertakes and the heartbreaking plight of the Nuba people who run for cover when they hear a plane overhead.
"The Heart Of Nuba" opened in LA – April 20 and will expand to additional cities throughout April and May. For more info, on the ABRAMORAMA picture visit the website.
Follow Jeannie Law on Twitter:
@jlawcp