New Film 'The God Who Speaks' Seeks to Fill Void on Apologetics Movies, Says Director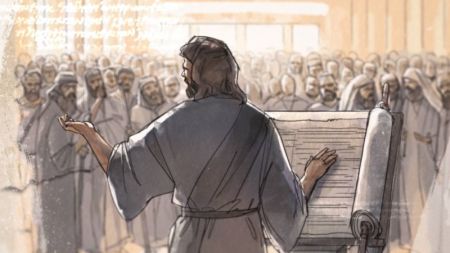 A recently released documentary, titled "The God Who Speaks," seeks to fill a void on apologetics movies, according to its director.
Released by the conservative group the American Family Association's American Family Studios on Feb. 1, "The God Who Speaks" interviews several scholars and apologists arguing in favor of the trustworthiness of the Bible.
M.D. Perkins, the director who also co-produced the project, told The Christian Post on Thursday that he believed his film was one of the few examples of an evangelical apologetics documentary on this issue.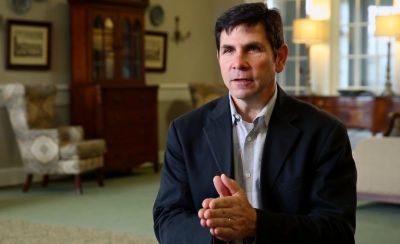 "It's distinct in that it's a documentary. It's a visual film. I really haven't seen any films, any film documentaries that have tried to tackle this topic particularly from the evangelical Christian point of view," explained Perkins.
"We've seen plenty of National Geographic specials and Discovery Channel and everyone kind of has. It's always from that skeptical point of view and most of the apologetics work tends to be in writing or in lecture form."
Perkins noted that he and his production "really couldn't find any resources out there that said exactly what we're trying to do," adding that as a result "we thought maybe we should go for it."
"At some point it was decided that we really needed to focus on a big project that was able to go back and check on and talk about what it meant for the Bible to be the Word of God," he explained.
The 90-minute documentary is centered on answering common objections about the Bible's reliability and looks at its origins and authenticity. Amid what filmmakers believe is "a battle for truth" and as many "have lost confidence in the Bible's divine authorship," the film aims to "equip believers to confidently base their lives on the power of God's Word."
"The God Who Speaks" features a wide assortment of interviewees from different denominational and theological circles within evangelicalism.
Notable figures in the film include Alistair Begg of Parkside Church, Norman Geisler of Southern Evangelical Seminary, Josh McDowell of Josh McDowell Ministries, R. Albert Mohler of The Southern Baptist Theological Seminary, apologist and author Alex McFarland, and the recently deceased theologian R.C. Sproul.
When looking into who to interview for his documentary, Perkins explained to CP that he began with the scholars he was reading for research.
"I started by looking at who I was reading currently, who was speaking on this topic in various respects, like a Michael Kruger who is the foremost expert on canon these days or Daniel Wallace who is an expert on the New Testament manuscripts and the tradition of the scribal copies of the New Testament," he said.
Perkins noted that he did not just want scholars for the film, but also prominent clergy and Christian apologists to give a "pastoral warmth" to the movie.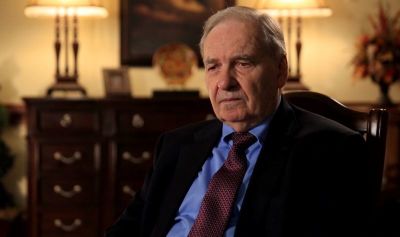 "There were pastors and apologists that I wanted to interview to give a sense of not only the need of how this applies to individuals in the church. I didn't want it to just be a scholarly work, I wanted it to have a sense of pastoral warmth and accessibility," he said.
"We also wanted the broader spectrum of evangelical church to be represented here, not just a single denomination, a single kind of theological interpretation. We wanted most of the Christian church, most of the evangelical church to be able to look at this and say 'well, I recognize that name, I remember when he spoke at my church or I've had his book on my shelf for years."