New Season of 'The Voice' Features Christian Youth Leader Who Wows Judges (Video)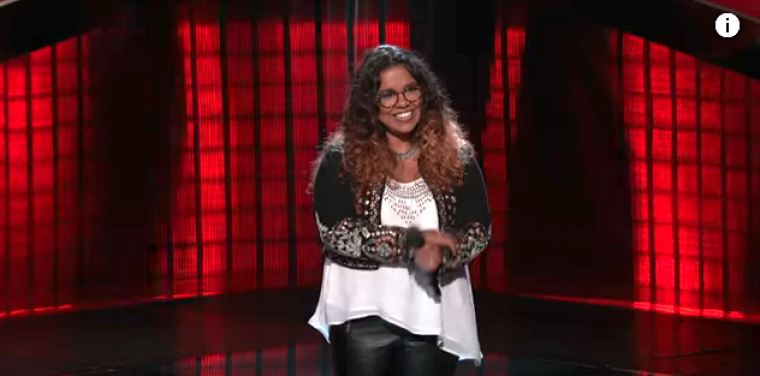 Christian youth leader Brooke Simpson gave a hair-raising performance during "The Voice" auditions in a recently released sneak peek.
The Fort Lauderdale-based singer performed her rendition of Demi Lovato's "Stone Cold" and stunned all four judges who can be seen in the clip fighting for her to choose them as her coach for season 13 of "The Voice."
The Lee University graduate (A Church of God school in Cleveland, Tennessee) hopes to join her college alum, Jordan Smith, and win this season of the hit vocal competition.
"You know you're good because I'm a little speechless and that never happens," coach Miley Cyrus told Simpson after her all-out performance of the song.
"I had to throw my book at you, and that is a compliment," new coach Jennifer Hudson added.
Coach Adam Levine also chimed in, calling Simpson "one in a million."
"Most people who try to do what you do so effortlessly like you do shouldn't do it because you have to be able to sing with proficiency and technically be good but also you have to manage to squeeze in all this soulfulness and passion and power," Levine said.
Blake Shelton maintained, "Every now and then, there's a singer that comes across this stage that simply needs an opportunity, and that's where you're at with your talent and your artistry."
According to Facebook, the songstress currently works at Potential Church in her hometown in Florida. Simpson is very active on social media and likes to refer to herself as "chicken nugget."
In a Youtube video posted a few years back, Simpson revealed that she started a movement with her husband, Ray, called Youth in Revolt as a way to encourage young people to rebel against the culture and live for God.
It's not clear whether or not Simpson will use "The Voice" platform to continue to spread the message of Youth in Revolt but viewers can tune into Season 13 starting Sept. 25 to find out.