New York Yankees' Aaron Judge Shares His Mission to Empower Kids to Stop Negativity on Social Media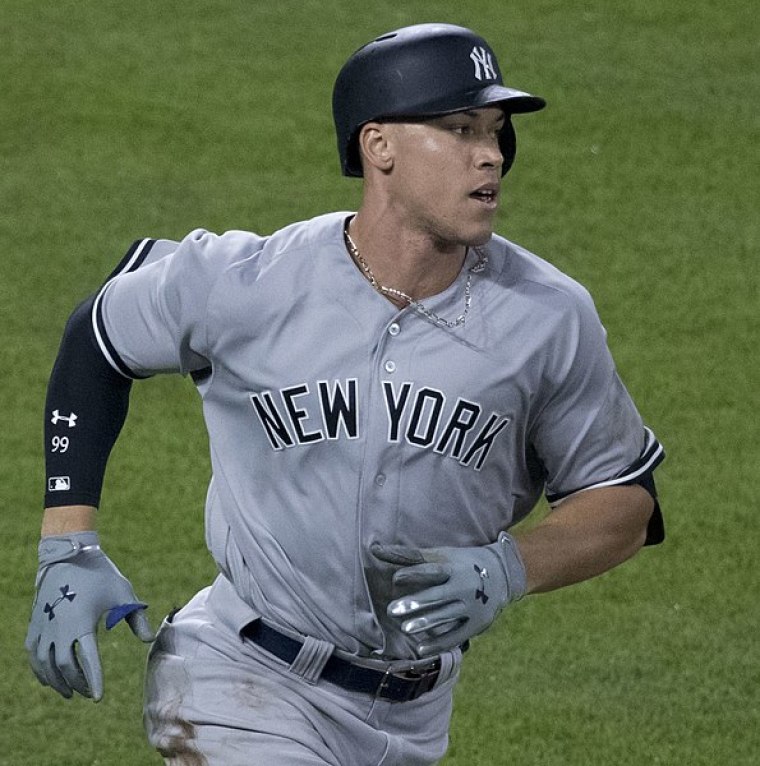 New York Yankees outfielder Aaron Judge is lending his star power to the cause of educating students on how to properly use social media.
In partnership with Sharpie and The Players' Tribune, Judge is taking part in the "Uncap the Possibilities" series which focuses on bringing about positive change in the world.
Joining Judge as ambassadors for positive change in the "Uncap the Possibilities" series are Alex Morgan of the U.S. Women's National Soccer Team and of the National Women's Soccer League's Orlando Pride, Chris Paul of the Houston Rockets and Aaron Rodgers of the Green Bay Packers.
Each athlete has a specific charity they're advocating for, and in Judge's case, he wants to help students become better aware of proper social media practices through the #ICANHELP foundation.
Elaborating further on the purpose of the foundation, Judge said that #ICANHELP is focused on "deleting negativity on social media."
The 26-year-old MLB star added that there's more to #ICANHELP than just deleting negative social media posts. According to him, the foundation also wants to empower teachers and students so that they can step up to the plate and put a stop to the negativity themselves.
The foundation wants to put forth a system that can help students and teachers better deal with the negativity that is unfortunately abundant in many places online.
Judge acknowledges that being negative is the norm for some people online, and he wants to help change that by encouraging young people to spread positivity with their posts.
Judge himself is not immune to pressure and negativity and he, at times, is the subject of  negative comments, but revealed that he still does what he can to turn every negative into a positive.
Lastly, Judge says that he wants to be known as more than just as a baseball player and that he strives to be a role model for youth by showing them how to deal with negativity.
Earlier this year, he also made headlines for playing an impromptu game of catch with a fan in Philadelphia.
The young Yankees superstar has also made use of the platform he's been afforded by playing in pinstripes to share more about his Christian faith.