News Editor Fired After Tweeting That Third Gender Options Bring Society 'Closer to Apocalypse'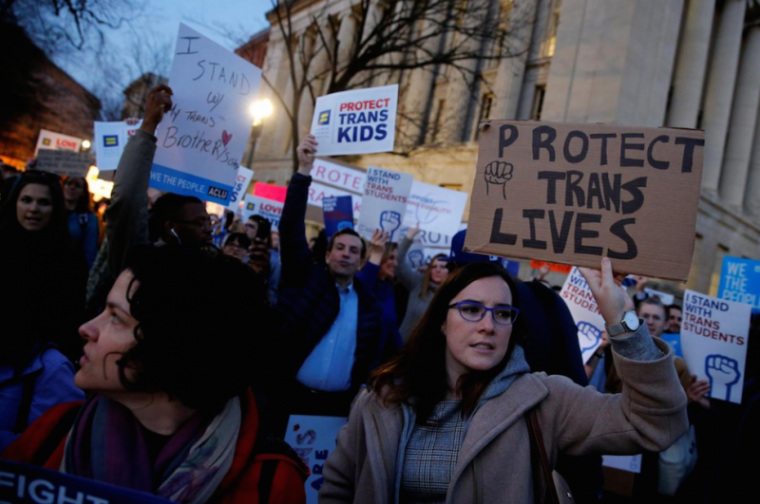 The editor of the Burlington Free Press, Vermont's largest newspaper, was fired from his job after criticizing the state's move toward adding third gender options on driver's licenses, facetiously warning about society moving closer to "the apocalypse."
The newspaper reported earlier this week that Finley left the company after becoming "embroiled in a community controversy" over the third gender options.
Randy Lovely, vice president for community news for the USA Today Network, argued that the editor's tweets had "failed to adhere to the company's code of conduct and ethics policy."
"We encourage our journalists to engage in a meaningful dialogue on social media, but it's important that the conversation adhere to our overarching values of fairness, balance and objectivity," Lovely said.
"We are committed to finding a top-notch journalist who will lead the Free Press going forward," he added. "Burlington is a vibrant, engaged community and we have a newsroom that is connected to the community at all levels."
The controversy stemmed from an initial tweet that Finley wrote on Friday, where he responded to news of the potential driver's licenses change, writing: "Awesome! That makes us one step closer to the apocalypse."
He later clarified, "The world isn't coming to an end yet. I think it's just falling apart, piece by piece."
The editor then went on to debate critical Twitter users who accused him of speaking against transgender rights in a series of posts.
A pastor at First United Methodist Church Burlington, Rachel Fraumann, posted:
"As a pastor in our Burlington community, I deplore the tenor of this theologically poisonous tweet. As a gender fluid person, I demand an apology, particularly for the children and adults in our beloved city who suffer under the oppressive hell of binary gender privilege."
In one response arguing that "recognition is awesome" by user Tim Sinnott, Finley explained his objections:
"All recognition? Any recognition, Tim? What if someone said it's awesome they are going to recognize pedophiliacs on licenses? I'm not being snarky, I'm just asking. Not all recognition is awesome."
Finley later told Seven Days, a Burlington newspaper, that he began worrying about his job as he saw the criticism pouring in over the weekend.
"The reaction was overwhelming, I'll tell you that. It was pretty amazing to me," he said.
As The Associated Press reported on Wednesday, Vermont's Department of Motor Vehicles is set to allow a third gender option for those who don't identify as either a male or female through its new computer system.
"I think it's a major victory for folks who are transgender," said Vermont Human Rights Commission Executive Director Karen Richards.
"It acknowledges who they are, and that's an important thing for us to do."
In October 2017 California became the first state to legalize "nonbinary" gender on documents, with Oregon and the District of Columbia also offering a third gender option on driver's licenses.
Americans largely remain divided on transgender issue questions.
Forty-four percent of citizens responded to a Pew Research Center survey in August and September 2017 by stating that a person's gender is not determined at birth, positioning that an individual can be a man or a woman regardless of the "sex they were assigned at birth."
The divisions were particularly stark among party lines, with 80 percent of Republicans or those who lean Republican stating that whether someone is a man or a woman is "determined by sex at birth," with only 34 percent of Democrats and those who lean Democrat agreeing.