NFL Player Benjamin Watson Talks Finding Identity in Christ, Not Football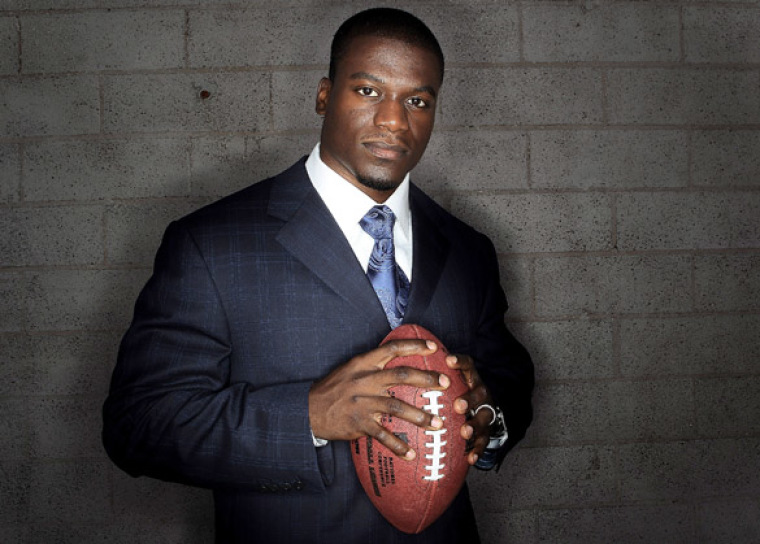 Benjamin Watson recently opened up about how he found his identity in Jesus Christ instead of football.
Watson, the 34-year-old New Orleans Saints' tight end, spoke at a Convocation for the Christian higher education institution Liberty University in Lynchburg, Virginia. There, he spoke about racism in America but also managed to talk about finding his faith in Jesus.
Watson shared a story about being sidelined with a torn ligament while his team, the New England Patriots at that time, played in the Super Bowl in 2004. The experience helped him learn to lean on his faith instead of his job title.
"What I do is play football. What I do doesn't change who I am and who God sees me as," Watson said at the convocation, according to The Liberty Champion. "We are God's children. We are Christians first, and then what we do flows from that."
Watson told the people in attendance how important it was to find an identity in Jesus Christ.
"Make sure you know your identity is in Christ, so that when you get laid off from your job, or when you get a raise from your job, or when things don't go right, you're not up and down, up and down," Watson said. "If (your identity is) not grounded (in Christ), you're going to be all over the place. You're gonna be like a leaf blown by the wind."
The NFL player received national attention when his take on the fatal shooting of black teenager Michael Brown at the hands of white police officer Darren Wilson went viral last year. In an essay posted to Facebook, Watson did not take one side in the scenario that has caused national protesting.
Instead, he made it clear how the Gospel can help people on both sides of the debate of race relations in the country. However, he told people at Liberty University that writing the post took him an entire day to create and he was anxious in deciding to do so.
"There was a little hesitation, especially when it got to the Gospel. I'm not happy to say that, but there was a little hesitation," Watson said at the convocation. "(I thought), 'How are people gonna receive the Gospel?' (Then) I said, 'Hold up, hold up. Why am I worried about this? This is the truth.' So I just sent it out, and it's been amazing what God has done through it."
Earlier this year, he decided to ring in the new year by sharing a prayer on Facebook.
"New Year's resolutions usually fizzle out after a few weeks because actions, no matter how well intentioned, will eventually reflect the condition of the heart. Ultimately, God is the one who can transform the hateful heart to one of love and respect for fellow man," Watson wrote in his message. "My prayer for 2015 is that we collectively, as Americans, invite Him to change what we obviously cannot. And that we courageously carry out our role in closing a wound that simply refuses to heal."