Nick Cannon in 'Whiteface' Picture Causes Controversy: 'I'm Exhausted With All This Privilege,' Rapper Jokes (PHOTO)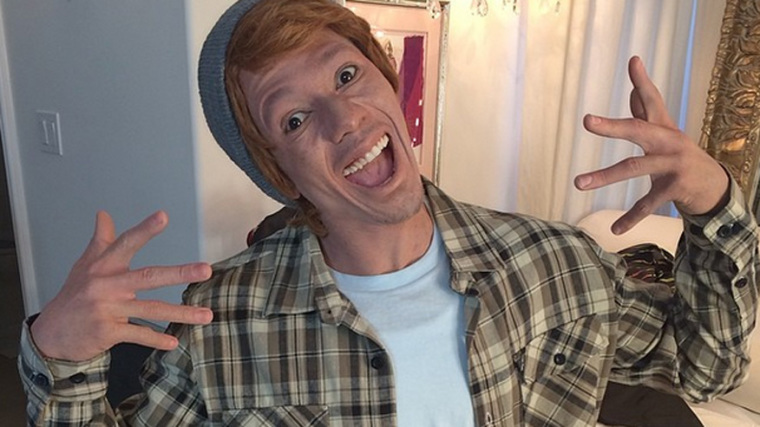 Nick Cannon's "whiteface" stunt to promote his latest comedy music album White People Party Music has earned the ire of some on social media. The African-American rapper and "America's Got Talent" host showcased himself with makeup on to appear to be white on his Instagram account Sunday.
Nick Cannon's whiteface getup comes complete with a name— Connor Smallnut— a California surfer accent, a dirty blonde wig, flannel shirt and beanie cap. The entrepreneur even pointed out some things he thinks white people do in the caption of his controversial photo.
"It's official… I'm White!!!" Cannon wrote. "#WHITEPEOPLEPARTYMUSIC #Wppm in stores April 1st!!!!!! … #GoodCredit #DogKissing #BeerPong #FarmersMarkets #FistPumping #CreamCheeseEating #RacialDraft 'Bro I got drafted!!"
However, some were offended by the 33-year-old actor's shenanigans.
"Don't get me wrong I think it's hilarious but it's just a double standard," one user wrote, while another called it "f------ offensive."
"Damn, I didn't know it was going to be this hard being White! I'm exhausted with all this 'privilege' LOL #WhitePeopleProblems," Cannon said in response. "Hold up… what the f--- is 'White Face'??? Did I just create a new term??? Nice!!! LOL."
Still, others were willing to take the album and the actor's disguise and focus more on the comedic element— Cannon has had parody and comedy raps before, and white face lacks the historically ugly and racist origins that blackface does.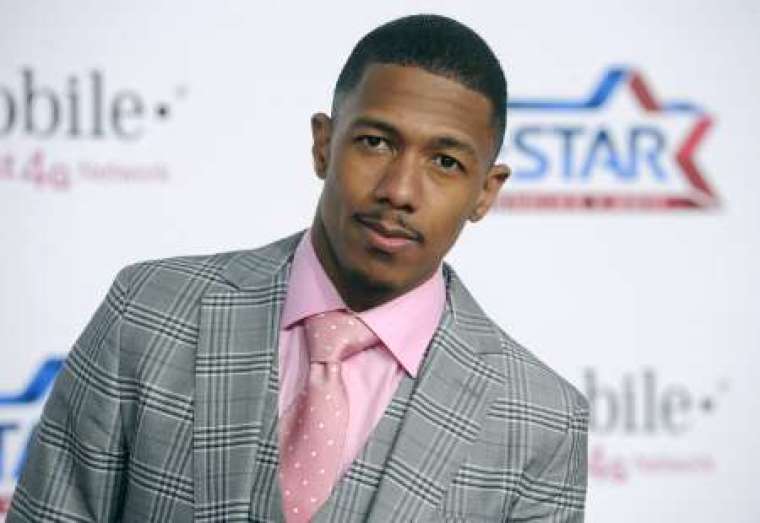 Cannon himself said the album is basically about one thing: having fun.
"You go to a party and white people are having more fun than anybody," he told Us Weekly Monday. "They know how to have a good time! I could have named the album 'Purple People Party Music' and you'd still get the same album, but it was just one of those things. You know, you deal with things like race, and people get uptight, so why not?"
Some of the songs on the album are "Pajama Pants," which deals with twerking, "Me Sexy," "Dance Floor" and "Looking For A Dream."
To see Cannon's video for his first single "Me Sexy," click below (WARNING: Adult content and themes).