Nick Cannon's Brothers Living for Jesus, Praying for Him to Come Back to God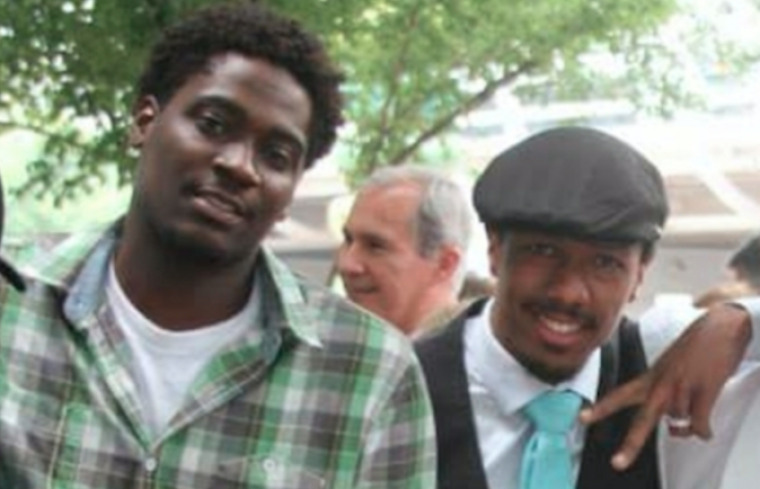 In a recent interview, Nick Cannon's younger brother, Gabe Cannon, who is now a Christian artist, revealed that he and his other brothers are praying for their celebrity sibling to take a break from his busy life and turn to Jesus.
During an interview with Rapzilla last week, Gabe opened up about what it was like growing up in Nick's shadow. He recalled a time when he delighted in being known as "Nick's little brother," but while he doesn't mind being called that, he now wants people to view him as a man of God.
"I felt a calling, but am I alone in this journey," Gabe told Rapzilla about others not understanding his call to Jesus. "[God said] If you ain't obedient, I'm gonna call someone else."
Nick is the oldest brother to Gabe, Reuben and Caleb. The Christian rapper revealed that although they all grew up in the church and often performed faith-based skits and movies with their dad, they all followed their superstar brother when his fame took off.
"We idolized him. He's already the big brother ... everything he does. The clothes he wore were cool. He used to write our music, and we wanted to be just like him," the minister said.
"We got a true dosage of life. Everybody was our 'friend' but there was nothing just for us. It wasn't genuine. Even relationships with girls," Gabe explained of the false relationships and lifestyle that came along with Nick's career.
The Cannon brothers were soon employed by their popular sibling when his show "Wild 'N Out" on MTV solidified Nick's lasting career in the entertainment business.
All the while, Gabe recalls feeling God tugging at his heart. At age 19, he released his first official Christian song, titled "Tug of War," but said that he was still living a hypocritical life.
Eventually, Gabe had an encounter with God that put him on the right path and he has dedicated his life solely to the faith since then. He said God called his brother Caleb first, who walked away from the lifestyle of the rich and famous to go into full-time evangelism.
"He called up Nick and said, 'I'm with God now' and quit everything," Gabe told the Christian hip-hop outlet.
Gabe explained that Caleb's radical change embarrassed Mariah Carey's former husband because people would tell him that his brother was on Hollywood Boulevard sharing the Gospel.
"People would be hitting up Nick saying they saw his brother the 'Jesus freak' in the streets. Nick would get embarrassed. The crew was getting scared that he'd come in the office and convict everyone," he recounted.
The Cannon sibling said God told him he was to join his born-again brother Caleb, and that he did. Gabe explained that he, Caleb, and now their brother Reuben are all saved and living for Jesus. The final piece to the puzzle would be Nick and then they'd all be back together worshiping God like old times.
"Nick is gonna work himself to death. The doctor wants him to rest," Gabe said in the interview, referring to this last winter when Nick was hospitalized. "To be with Nick is to work with Nick. If you're not working, you're not moving."
"You don't know how the divorce is affecting Nick. He's gotta be Superman all the time," claiming Nick's drive nearly worked him to death. "I know life and death are his questions now."
Gabe said that he has shared with his big brother that his life is different now because he serves God.
While he prays for his big brother to come around, Gabe will be making music for God.