Nina Pham Lawsuit Seeks Compensation for Exposure to Ebola, Lingering Effects of Trauma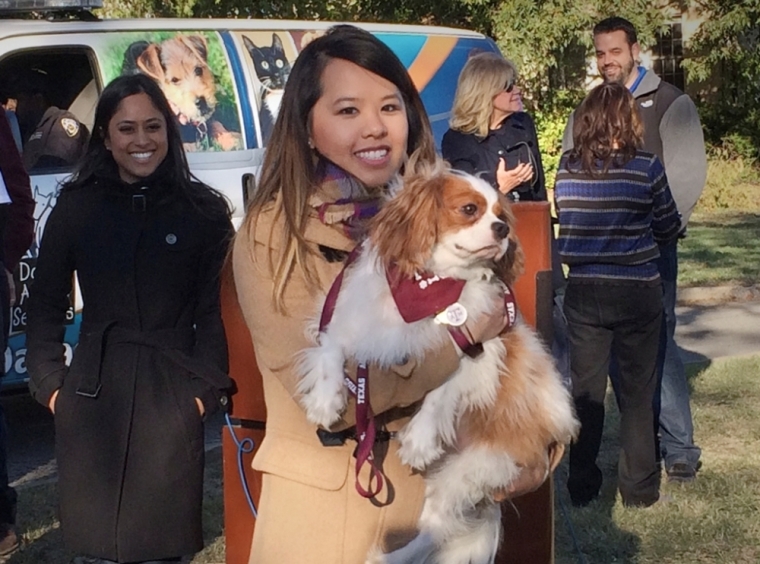 Nina Pham, the first person to ever contract Ebola in the United States, is now suing the hospital chain that both exposed her to the virus and also helped save her life.
Pham, 26, helped care for Thomas Eric Duncan, the first known person to travel from West Africa to the U.S. after he contracted Ebola. She became ill soon after working with him and struggled to recover from the virus. While Pham initially received treatment from Texas Health Presbyterian Hospital Dallas, she was later transported to the National Institutes of Health in Maryland. Fortunately, Pham was able to recover from the virus but told The Dallas Morning News that she still suffers from body aches, insomnia, and nightmares resulting from her experience.
"I wanted to believe that they would have my back and take care of me, but they just haven't risen to the occasion," Pham told The Dallas Morning News last week in an interview.
She plans to file a lawsuit against the hospital chain for failure to provide adequate protective equipment and for also violating her privacy while she was a patient. The hospital responded by stating that it remains "optimistic that constructive dialogue can resolve this matter," according to spokesman Wendell Watson.
Pham remains employed by Texas Health Resources and receives a paycheck but has not returned to work. It's unclear whether Pham's remaining symptoms are a result of the virus or the experimental drugs she received during treatment.
"She wants answers," Pham's attorney Charla Aldous told CBS DFW. "She wants transparency. Before her nurse manager came to her and said you are about to receive this patient, Mr. Duncan, and he could possibly have Ebola, not one single person at Presbyterian Hospital or THR (Texas Health Resources) had ever uttered the word Ebola to Nina Pham. She received no training whatsoever."
"I was the last person besides Mr. Duncan to find out he was positive," Pham said. "You'd think the primary nurse would be the first to know. I broke down and cried, not because I thought I had it but just because it was a big 'whoa, this is really happening' moment."
Before leaving the hospital in October, Pham thanked God and the medical team who treated her.
"I'm still trying to figure out what I want to do next," Pham said. "It's been such a life-changing experience, a traumatizing experience too. I don't feel like I'm physically but most mentally prepared to go back into the ICU for right now."
It's unknown how much Pham is seeking in her lawsuit but wants to receive compensation for her trauma.