No Indictment for Ferguson Officer Darren Wilson in Shooting Death of Michael Brown
Churches Providing 'Safe Havens' for Local Residents, Says Gov. Jay Nixon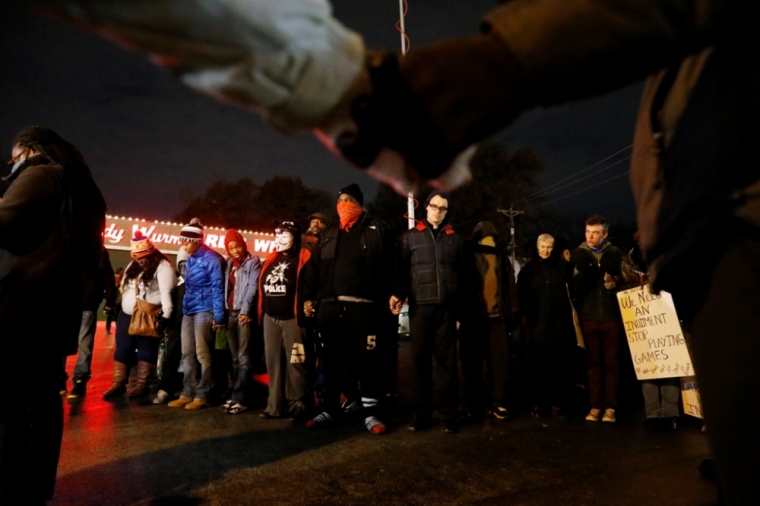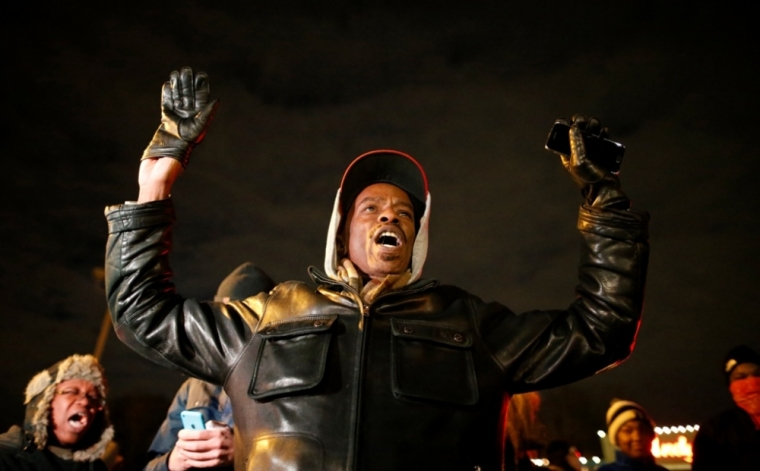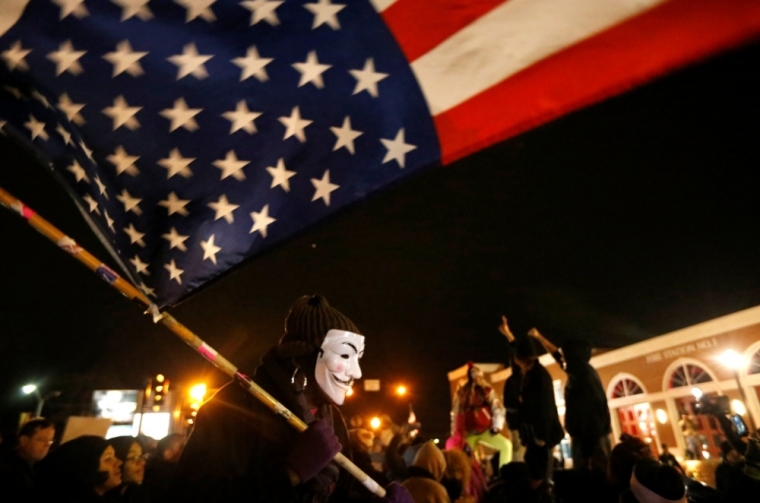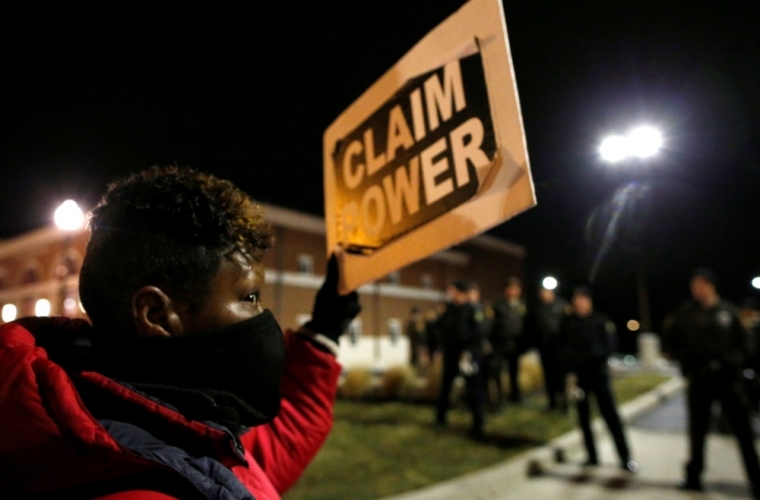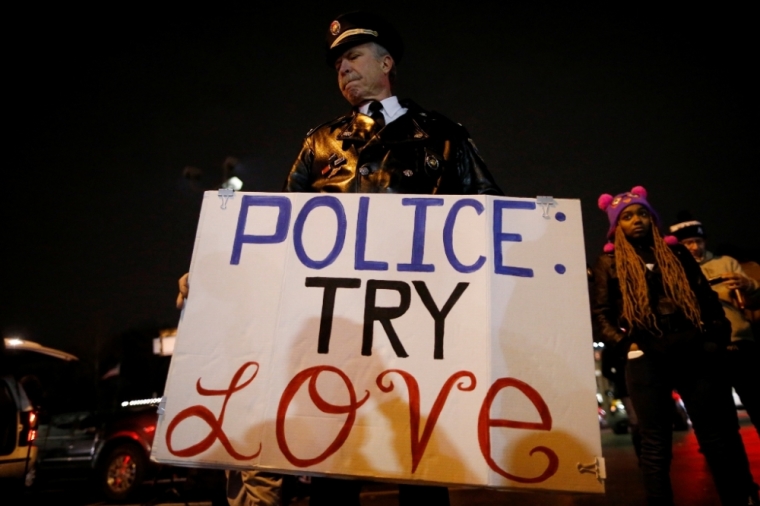 View Photos
UPDATE: 10:15 p.m. ET Nov. 24, 2014
President Barack Obama called for peace and calm at 10 p.m. ET Monday night following the announcement that there will be no indictment of officer Darren Wilson for the fatal shooting of Michael Brown in Ferguson, Missouri. Obama's statement came too late, however, as businesses were being vandalized and looted, and vehicles set on fire by protesters who were shouting profanities at police and the media.
A St. Louis grand jury has decided not to indict Ferguson police officer Darren Wilson for the fatal shooting of 18-year-old Michael Brown on Aug. 9. St. Louis County prosecuting attorney Robert McCulloch announced the grand jury's findings during a Monday evening press conference at 8:22 p.m. Central Time.
McCulloch first expressed his sympathy for the Brown family for the tragic loss of their son, Michael. He then spoke for 40 minutes to describe the evidence recovered at the scene and the process the grand jury went through in interviewing witnesses and reviewing the information provided to them by St. Louis County investigators, which was also shared with federal investigators.
"Additionally, the Department of Justice conducted its own examination of all the physical evidence and performed its own autopsy. Anotther autopsy was performed at the requst of the Brown family, and all this information was also shared. Just as imporantly, all testimony provided to the St. Louis County grand jury was immediately provided to the Department of Justice," McCullouch continued. "So while the investigations are separate, both the local and the federal government have all of the same information and evidence."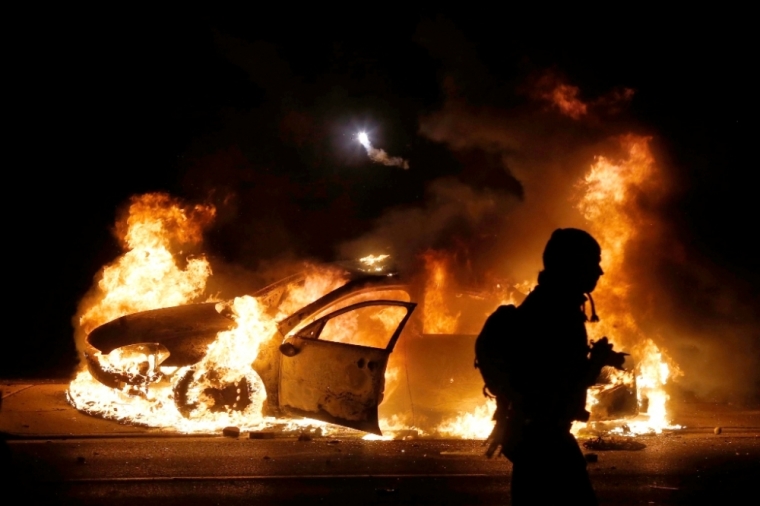 Speaking about the physical evidence, McCulloch said the autopsy findings released show that Brown hadn't sustained any wounds to the back of the body, which some witnesses had described while claiming that Wilson stood over Brown's body and fired several rounds into his back. Other initial witnesses had claimed that Wilson shot Brown as he was running away.
Several of those witnesses, he said, adjusted their previous claims, and some even retracted their statements after revealing that they hadn't witnessed the ialtercation.
"There is no question, of course, that Darren Wilson caused the death of Michael Brown by shooting him," McCulloch added. "The law authorizes a law enforcement officer to use deadly force in certain situations. The law also allows all people to use deadly force to defend themselves in certain situations."
He continued: "The grand jury considered whether Wilson was the initial aggressor, in this case, or whether there was probable cause to believe that Wilson, as an officer, was authorized to use deadly force in this situation, or was acting in self defense."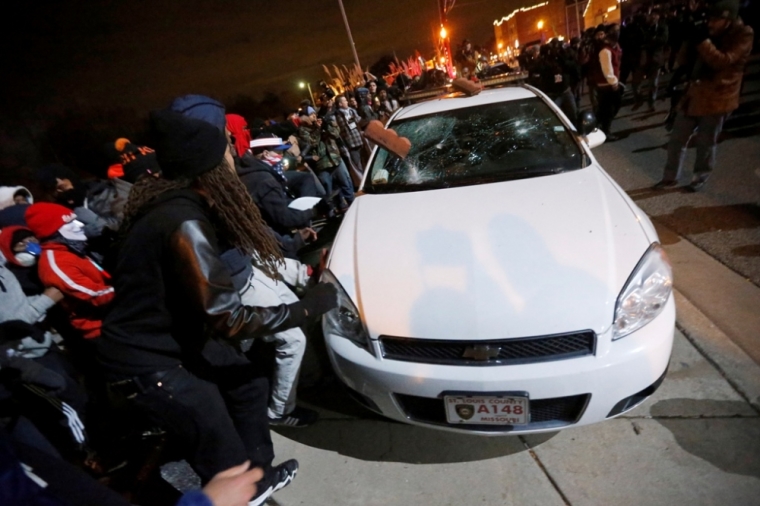 During a Q&A with reporters following the announcement, McCulloch confirmed that some of the witnesses who saw the shooting are African-American and said they substantiated Wilson's account of the incident in their testimonies.
Jurors heard 70 hours of testimony from 60 witnesses, including three medical examiners, and experts on blood, DNA and firearms, among others.
The grand jury — which was comprised of 12 St. Louis County residents selected at random, nine white and three black — convened and weighed evidence for three months before making their decision. Nine of the 12 jurors had to agree on the indictment in order for the case to proceed in criminal court where Wilson would've be convicted or acquitted.
The jurors considered whether Wilson should be charged with any one of several possible crimes, including first-degree murder, second-degree murder, voluntary manslaughter, involuntary manslaughter, unlawful discharge of a firearm, or no charges if they found that Wilson acted in self defense.
Ahead of the release of the grand jury's findings, Missouri Gov. Jay Nixon said he met with faith leaders who offered their prayers for peace and safety, and noted that "several churches will be providing safe havens throughout the area to provide food, shelter and medical care."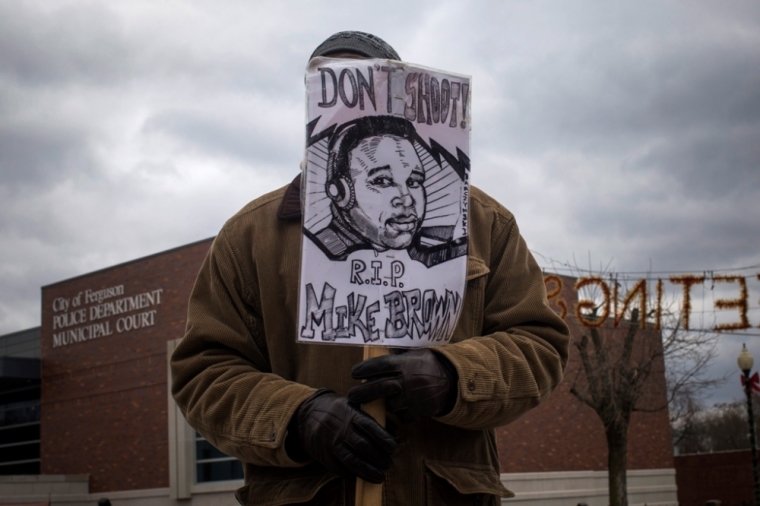 Nixon added that law enforcement officials are communicating with protest leaders to prevent violence, as police and members of the National Guard work throughout the night to "protect lives, protect property and protect free speech." The governor also pleaded with everyone to maintain "peace, resepect and restraint," following the grand jury's report.
Wilson fatally shot Brown in Ferguson after a struggle with the unarmed teen. The officer encountered Brown walking in the middle of the street and demanded that he and his friend use the sidewalk and stop blocking traffic when trouble ensued.
What exactly transpired had remained a point of contention.
Brown supporters argued that the fatal shooting was unprovoked, while Wilson claimed it was self defense.
Wilson, a six-year veteran police officer who testified before the grand jury for four hours in September, said he shot Brown twice from inside of his squad car after the teen allegedly reached for his gun.
Last month, a St. Louis Post-Dispatch analysis of Brown's official county autopsy revealed that the unarmed teen was shot in the hand at close range which supports Wilson's self defense claim. It also showed that the late-teen suffered six gunshot entrance wounds.
FBI forensic tests reportedly show Brown's blood on the barrel of Wilson's gun, uniform and police car.