No Pro-Lifers Allowed at This Women's March!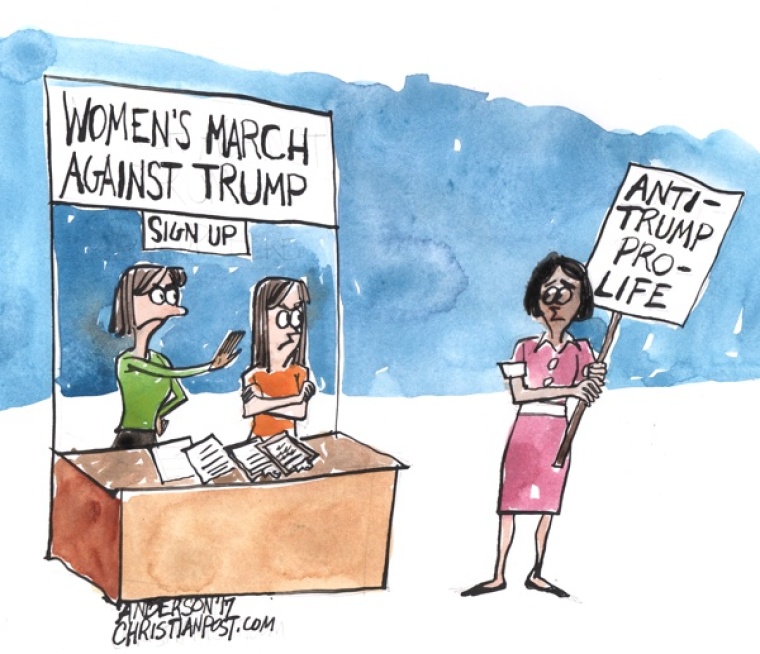 A pro-life women's group planning to participate in the Women's March on Washington Saturday following Friday's inauguration of Donald Trump has been removed from the march's sponsorship list after notable feminists decried their inclusion.
"It appears that the [Women's March on Washington] only wants to include a 'diverse' array of women who think exactly like them," said Destiny Herndon-De La Rosa of New Wave Feminists, the Texas-based pro-life feminist group that was removed from the event sponsor list, according to a LifeSite News report Monday. "That's unfortunate, but we will not be deterred," she said.
According to its website, the Women's March on Washington is billed as a solidarity event for marginalized people to "send a bold message to our new government on their first day in office, and to the world that women's rights are human rights," motivated by a bitterly contentious election cycle where they say they felt "insulted, demonized, and threatened." 
Read more at http://www.christianpost.com/news/pro-life-feminists-removed-womens-march-sponsorship-abortion-173059/#AQEdiX22Yw9I9mhG.99