SD Gov. Noem creates multi-state coalition to protect women's sports after vetoing bill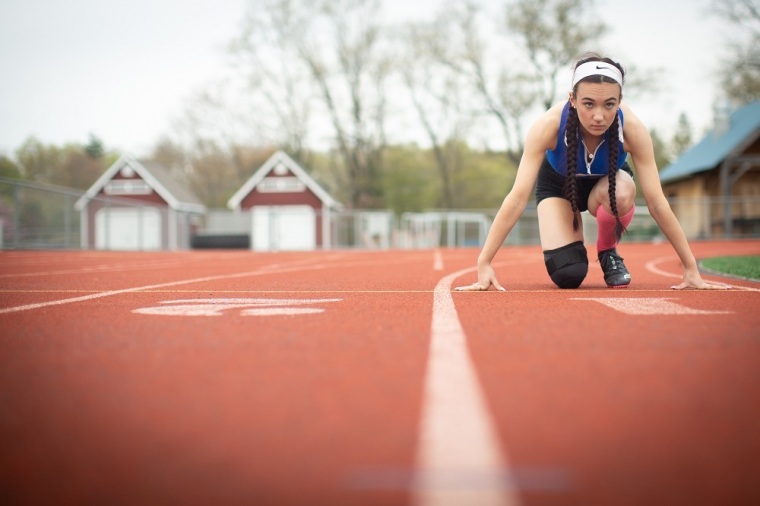 The governor of South Dakota has announced the creation of a multi-state coalition designed to protect women's sports after asking the state legislature to make revisions to a bill that would ban biological male transgender athletes from competing in female sports events.
Gov. Kristi Noem, R-S.D., held a press conference Monday after facing criticism from conservatives over her decision to issue a "style and form" veto of House Bill 1217. 
The legislation would restrict participation in women's sports to biological females. In her remarks, Noem addressed her concerns about the bill, reflecting on conversations she had with legal experts about the legislation's implications.
"These legal scholars think that South Dakota's chances of winning a lawsuit against the NCAA are very low," she said.
Noem referred to the National Collegiate Athletic Association, which oversees athletic programs at more than 1,000 American colleges and universities.
The NCAA has made its opposition to legislation restricting trans-identified females' ability to compete in women's sports clear. Last year, the organization threatened to take action after Idaho passed a similar bill. 
Noem warned that the NCAA could take punitive action against her state, including pulling out of tournaments and preventing South Dakota athletes from playing in the association's leagues if the law passed.
"We could pass a law, then we could get punished, then we could face expensive litigation at taxpayer expense, and then we could lose," Noem warned. "We'd have nothing but a participation trophy." 
Noem argued that it is necessary to take a "different path entirely."
"Today, we're announcing that we're forming a coalition called DefendTitleIXNow.com. The coalition will consist of athletes, leaders and everybody who cares about protecting women's sports," she explained. 
"Once we have enough states on board, a coalition … big enough where the NCAA cannot possibly punish us all, then we can guarantee fairness at the collegiate level."
Noem's press conference featured appearances from the coalition's other supporters, including former NFL players Herschel Walker and Jack Brewer, in addition to female athletes who live in South Dakota. 
One female athlete, who aspires to become a medical doctor, maintained that "as a female, I can compete with any male scholastically or when it comes to becoming a medical doctor. But if we are to be truthful, it is a biological fact I cannot compete fairly with males at my level."
Noem described the new coalition as one that will bridge athletes across all competition levels: from professional to high school. 
"I'll be asking other governors to stand up and to support me … in this coalition and building this agreement on Title IX and also attorney generals," she said. 
When asked to name specific governors who support her effort, Noem announced that Mississippi Gov. Tate Reeves has signed on to the coalition. She added that Gov. Keven Stitt of Oklahoma has "indicated his support as well." Earlier this month, Reeves signed a law that bans biologically male transgender athletes from competing in girls' sports. 
"There are several other governors that are having the coalition go through their legal general counsel recommendations, but they're generally supportive of the idea," she assured. 
Noem read aloud the pledge that she is asking partners to sign: "The undersigned agree that Title IX needs to be protected and that we commit to working together to keep fairness in women's sports. We believe that only girls should play girls' sports. Title IX was passed to protect fairness for women."
The pledge asks the federal government to "enforce Title IX in a way that protects fairness for women's sports rather than misusing it in a way that undermines fairness." It also requests that "the NCAA and other athletic sanctioning bodies" refrain from taking "any adverse actions against any state or school that acts to protect fairness for women."  
Noem's efforts are backed by former LPGA golfer Nancy Lopez.
"I support Governor Noem in her efforts to defend Title IX," Lopez wrote in a statement shared on the coalition's website. "We must 'Protect Fairness for Women in Sports.' When competing in sports, girls (women) should compete against girls (women) and boys (men) should compete against boys (men)."
"Ever since I was a young girl, I have fought for myself, my three daughters, and all women to have equal opportunity in sports and life," she added. "Anything that diminishes Title IX undermines the rights and opportunities of young girls and women all over this country."
Conservative organizations had previously slammed Noem after she unexpectedly vetoed House Bill 1217. In a lengthy Twitter thread posted Friday, Noem stressed that she believes "that boys should play boys' sports and girls should play girls' sports."
However, she noted that she was "returning House Bill 1217" to the Republican-controlled state legislature to make a series of "Style and Form changes" that would "limit HB 1217 to elementary and secondary school athletics." She argues that the changes will "remedy the vague language regarding civil liability and the use of performance-enhancing drugs."
Noem's Twitter thread resulted in quick condemnation from conservative groups, which highlighted her previous promise to sign House Bill 1217 on Mar. 8, International Women's Day. 
"We are extremely disappointed to see Gov. Noem break her word on this critical legislation," said Terry Schilling of the American Principles Project.
 "By standing with Joe Biden and the radical left against protecting women's sports, Noem has irreparably damaged her standing with both her own constituents as well as Americans nationally who have been looking to her for bold leadership. This betrayal will have political consequences."
The group Save Women's Sports took to Twitter to slam Noem's push to "delete collegiate level protections" from House Bill 1217.
"Women were looking to you @govkristinoem to stand up for us," the group tweeted. "Instead, you are telling some female athletes they don't matter. Why would girls even start in sports if competing against males is in their future?"
Noem expressed specific concern that "this bill's vague and overly broad language could have significant unintended consequences." 
She took issue with Section 2 of the bill, which requires a student-athlete to verify on an annual basis that he or she "is not taking and has not taken, during the preceding 12 months, any performance-enhancing drugs, including anabolic steroids."
The governor believes that this provision of the bill would "create an unworkable administrative burden on schools, who under its terms must collect verification forms from every student athlete, every year, as to age, biological sex and use of performance-enhancing drugs."
She also warned that under the bill, "if a male student athlete failed to make the football team, and later learned that another student on the team was taking steroids without disclosing it, the student who didn't make the team would be entitled to sue both the school and the steroid user for damages."
"I am also concerned that the approach House Bill 1217 takes is unrealistic in the context of collegiate athletics," she added. "South Dakota has shown that our student athletes can compete with anyone in the country, but competing on the national stage means compliance with the national governing bodies that oversee collegiate athletics."
The proposed changes did not sit well with the Alliance Defending Freedom. This conservative legal organization represents female athletes suing over policies that enable biological males to compete in women's sports. 
"Today, Gov. Noem proposed changes to House Bill 1217 that would eliminate protections for female college athletes outright and gut the ability for all women to have recourse against unfair policies in women's sports," asserted ADF General Counsel Kristen Waggoner.
"Contrary to what she has been told, this bill doesn't conflict with any national sports policy and is fully consistent with the intent of Title IX," Waggoner continued. "Offering some protections for high-school-girl athletes only delays the injustice they will face once they get to college. We call on the governor to withdraw her recommended changes and sign the bill passed by the legislature."
During her press conference Monday, Noem stood by her decision to ask for "style and form" revisions to House Bill 1217.
"Looking at the bill after it came to my desk, with my general counsel and other legal scholars …  some of those portions of the bill that we need to fix are those that create a trial lawyer's dream. There are incredible opportunities for lawsuits and litigation in this bill that don't need to be there," the governor argued. 
"Those revisions would be incredibly helpful to make sure that we have integrity in the program and that we're able to protect women's sports here in South Dakota."
Following her press conference, several conservatives, including Schilling, remained unsatisfied. 
Schilling took to Twitter to remark that "Contrary to what @govkristinoem said today – the @NCAA cannot boycott a state for abiding by title IX. She's being misled by her advisers and should reject their terrible counsel."
House Bill 1217 passed both chambers of the South Dakota legislature, with more Republicans objecting to the legislation than expected. While Republicans have a commanding 62-8 majority in the state's House of Representatives, the bill only passed by a margin of 50-17, with 10 Republicans joining the Democrats in opposing the legislation. 
In the South Dakota Senate, where Republicans have a 32-3 majority, the bill passed by a narrow margin of 20-15, with 12 Republicans and all Democrats opposing the measure.
The firestorm over the South Dakota bill comes after additional states, including Mississippi and Idaho, have passed similar legislation as Democrats work to enact the Equality Act. 
Critics fear that the Equality Act would allow trans-identified females to compete in women's sports at the federal level since it would create federal discrimination protections based on sexual orientation and gender identity.