Nonprofit Creates Free 'Life-Changing' Discipleship Tool in Effort to Impact 75,000 Urban Youth by 2020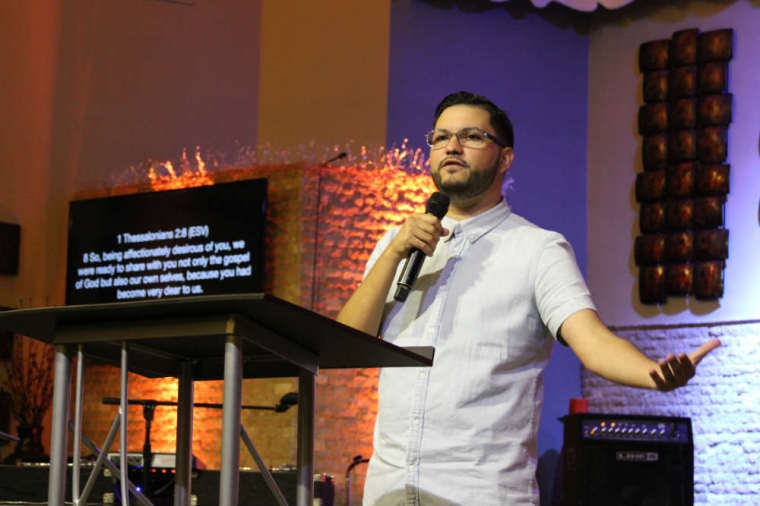 NEW YORK — Some young people fail to "walk in victory" because they have never been taught how the "weaponry of God's Word" can impact their lives, and instead rely on cliches and emotionalism when faced with tough situations, according to D.A. Horton, a Christian author and urban apologist.
Horton, speaking at the Urban Youth Workers Institute's RELOAD event earlier this month, compared the Christian's spiritual walk with a U.S. soldier assigned to fight against the Islamic State. In a fight against such an adversary, a soldier would want the best weaponry possible that his government has to offer. For the Christian, that elite weaponry would be the Word of God.
The problem, according to Horton, is that some youth ministry leaders, specifically those in urban environments, might feel ill-equipped themselves to adequately shore up the youth they are responsible for discipling in the faith. There just are not enough accessible resources tailored for the demographic that Horton, and Urban Youth Workers Institute (UYWI) President Larry Acosta, have in mind.
But Horton and Acosta are looking to change that, with what they call the Discipleship Toolkit.
The Discipleship Toolkit "provides a structured way to present the Gospel to youth and provides ongoing discussions and teaching to disciple and mentor them through their initial growth as a new believer," according to a description on the kit's website. The DKit, as it is also called, is free for ministry leaders to access and includes 42 videos, six leader guides and 36 student handouts that are available via the website and the UYWI Mobile App.
"I think the why for the toolkit is, when I look at the history of every spiritual awakening in American history, it's always leveraged through young people. If it's young people gathering for prayer, if it's young people on college campuses spreading the Gospel, the Jesus Movement [was] leveraged through young people," Horton told The Christian Post. "So I feel that having urban young people [who are] growing up with contextualized issues, nuanced [issues]...they're seen as a niche."
Horton explained that the Discipleship Toolkit is specifically geared toward young people who live in poorer neighborhoods and who may lack certain privileges.
"We're specifically speaking to the non-gentrified, lower socio-economic, underprivileged, under-resourced, often neglected indigenous urbanites…," Horton said.
"So when I'm saying 'urban' I'm talking about that lower socioeconomic majority minority population that [has] not yet been gentrified in their community. Be we're moving out, we're being displaced, so it does cross over to that other form, a neo-urban if you will, but it's also contextualized out to the suburbs because that's where we're being displaced to. But it's that target demographic we're trying to reach," he added.
An important goal of the Discipleship Toolkit is to allow targeted youth "to see the champions as their local leaders [in their churches] and in their para-church ministries" — one aspect that some resource providers do not always consider, according to Horton. So a major component of the kit is including "leaders that are indigenous to our context, speaking to the young people in the language they know…"
Urban youth leaders on the front line need to know that they are "affirmed," "loved" and "appreciated," added Horton.
Acosta made similar remarks in a previous interview with CP when he touched on the necessity of serving urban youth. "When you think about reaching this young and urban world, this fatherless generation, youth workers are a great mouthpiece to reach and disciple young people," Acosta said at the time.
Horton and Acosta have set a goal of impacting at least 75,000 urban youth with "life-changing discipleship" by the year 2020.
"It seems like a large number, but you can do that in New York alone… There [are] so many churches that can make that happen here in the New York-area, so we can see this nationwide. We're not reaching for the stars. This is something the Spirit of God has His hands on...and we feel like we each play our part," Horton explained.