North Carolina Woman Sentenced to 7 Days in Jail for Baptizing Daughter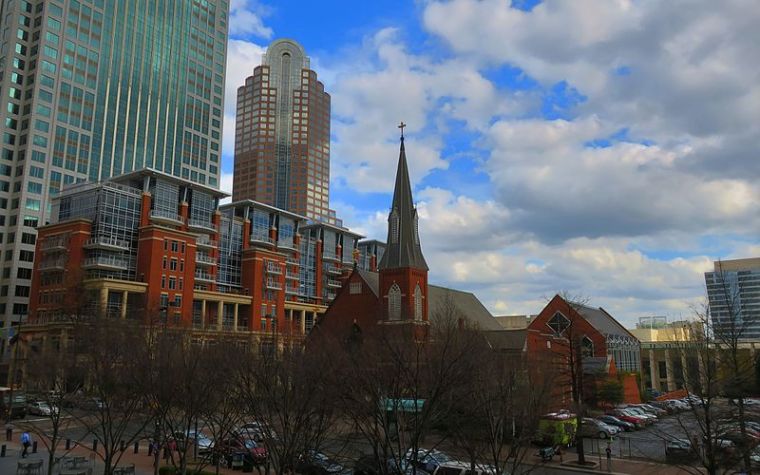 A North Carolina mother is serving a week in jail for having her daughter baptized without the permission and the presence of the child's father, according to reports.
District Court Judge Sean Smith ruled that Kendra Stocks, 36, of Charlotte acted in "bad-faith disregard" by having her daughter baptized without consulting the father, Paul Schaaf, violating the terms of a custody battle decision, WSOC reported.
Her seven-day sentence began Friday.
In a 2016 decision, the court granted Schaaf, a practicing Catholic, the authority on all legal custody decisions, including the child's religion. The judge had warned both Schaaf and Stocks that any breach of the terms could lead to a fine or a jail term.
Schaaf learned about the child's baptism through a Facebook post by Stocks, who is also a practicing Catholic.
Even though both parents wanted their daughter to be raised in the church, court files mention disagreement over religious matters which had delayed the child's baptism. 
"The mother has acted selfishly by depriving the father of the ability to be present at an event that was extraordinarily important to him," the court documents said.
Stocks was originally sentenced to 10 days in jail, but it was later cut to seven after she appealed.
"I'm scared," The Charlotte Observer quoted Stocks as saying. "I'm sad about what has happened. I don't regret having her baptized. That was in her best interest … I don't see how this is in the best interest of the family. Her father is sending her mother to jail."
Schaaf's attorney Jonathan Feit said the mother is not being penalized for baptizing her child, but for disobeying a judge.
"For our system to work, there ought to be consequences for willfully and intentionally violating a court order," he was quoted as saying. "I teach my children that. I reject the notion that anybody else is responsible for what is happening besides Ms. Stocks herself."
Schaaf and Stocks were together for six months, but they separated after Stocks allegedly refused to include Schaaf in the child's last name, according to court documents.
"I'll get through it and hopefully come out a better person," Stocks told Channel 9.