North Korean Defector Sends 1,000 Digital Bibles in Balloons Across Border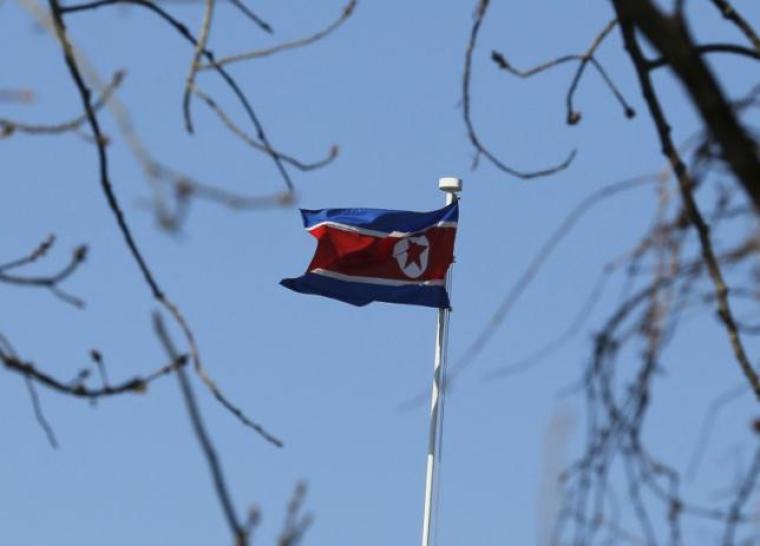 A North Korean defector used 350 helium balloons to send 1,000 flash drives loaded with portions of the Bible across the border from the South Korean side, according to reports.
Jung Kwang-il, founder of a group called No Chain, went to an area of South Korea's Gyeonggi Province close to the border to drop the balloons inside the North Korean territory, according to UPI.
The flash drives were donated by college and high school students in the United States.
"We confirmed by GPS all balloons dropped in the Mount Kumgang area," which is located on North Korea's side of Kangwon Province, Jung was quoted as saying. "This launch is the last one for the year. Because the direction of the wind is due to change."
Fifty-four-year-old Jung, who was sentenced to three years in a North Korean prison camp for a crime he says did not commit, is based out of South Korea.
He often sends USB drives, SD cards, and other devices carrying Hollywood movies, South Korean television shows and testimonials from North Korean defectors across North Korea's borders, according to The Atlantic.
He uses helium balloons, human smugglers and helicopter drones.
"In recent memory, we've had the Jasmine Revolution [in Tunisia], and the Arab Spring," Jung told the magazine last year. "How come none of that is happening in North Korea? The reason is simple: Because the country's such a closed-off country, information-wise. People don't know that the situation they're in is truly a terrible one. … We want to break that ignorance."
According to rough estimates, about 10 percent of North Korean households have a computer at home, around half of urban households own a "notel," a Chinese-made portable media player.
The Korean office for Voice of the Martyrs also sent Bibles into the southern part of North Korea in 2015.
"In North Korea, even children are aware of the risks of possessing a Bible. Even socks, clothes or food are dangerous. People who pick up a Bible know their choice is very risky, they could probably end up being executed," the Rev. Eric Foley, president of VOM Korea, said at the time.
A North Korean defector, 26-year-old Hee Yeon Lim, recently alleged in a media interview that the country's dictator Kim Jong Un keeps teenage sex slaves whom he takes from schools, enjoys a luxury lifestyle while his people starve, and forces children to watch public executions.
Lim, who now resides in Seoul, South Korea, told the Mirror that she was able to flee with her mother and younger brother from Pyongyang in 2015. Her father, Colonel Wui Yeon Lim of the Korean People's Army, who died at 51, was permanently on-call, and it was his job that gave her exclusive insight into Kim's regime.
She spoke of one instance when she and other classmates were ordered to watch the public execution of 11 North Korean musicians accused of making a pornographic video. "The musicians were brought out, tied up, hooded and apparently gagged, so they could not make a noise, not beg for mercy or even scream," she said. "What I saw that day made me sick in my stomach. They were lashed to the end of anti-aircraft guns."
According to Open Doors, anywhere from 50,000 to 70,000 Christians are suffering in labor camps in North Korea.
Last year, a report by the U.K.-based Christian Solidarity Worldwide revealed that the communist government in North Korea has crushed Christians under a steam roller, hung them on crosses above raging fires, herded them off bridges and used other brutal forms of torture. "Documented incidents against Christians include being hung on a cross over a fire, crushed under a steamroller, herded off bridges and trampled underfoot. A policy of guilt by association applies, meaning that the relatives of Christians are also detained regardless of whether they share the Christian belief."