Walking Wisely Weekend Hosts 5,000 Middle School Students to Answer Questions About Spirituality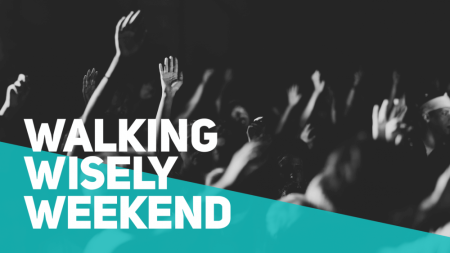 Georgia-based North Point Ministries is hosting a large student gathering that's expected to draw nearly 5,000 sixth, seventh and eighth grade students for a weekend of Christian fellowship, camaraderie and fun.
Known as the Walking Wisely Weekend, the event is an in-town retreat that caters to middle schoolers. The thousands who attend will participate in worship sessions, small discussion groups, games and other activities to help them cultivate a relationship with Christ.
"Spirituality, according to some statistics I've read, is some of these kids' number one question," said North Point's multi-campus Director of Middle School, Tom Shefchunas, to The Christian Post on Friday. "They don't understand it, and they don't have a lot of places to really process it. You can have questions and you should have questions." The Walking Wisely Weekend hopes to answers some of those questions for attendees.
"I think middle schoolers are the most underestimated age group and demographic in our country," Shefchunas continues. Over the years, he's seen how the event has positively impacted children and how excited they are to participate each year. His own sixth-grade son got up early Friday morning to pack for the event. "I won't even see him until Sunday."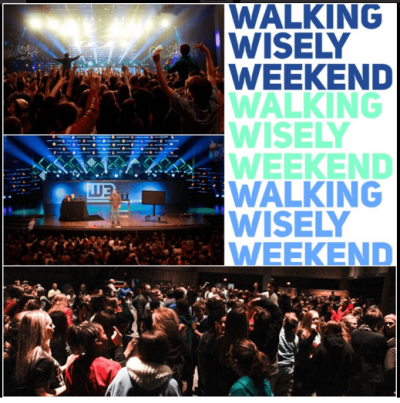 Participants are organized into small groups headed up by "leaders" who help them to digest content they've heard and facilitate discussions within the confines of a "safe circle," as well as engage the students in leisure activities.
During the retreat, students will reside in authorized local "host homes." For large-scale sessions, the small groups will convene across the North Point, Browns Bridge and Woodstock City Church campuses, and participate in worship services, hear keynote messages, and enjoy other activities.
It's all a part of North Point's youth ministry known as Transit, which aims to create an environment where middle school students can explore a relationship with Christ. "We decided that middle schoolers were a unique age group that needed a unique ministry in order to help them develop a faith of their own," Shefchunas says.
Middle schoolers are at an age where they first begin to question whether or not they believe in "mom and dad's God," Shefchunas explains. He feels that that critical question is best addressed within the context of a small group led by an adult who is not their parent.
If there's an art to getting pre-teens and teenagers interested in a personal relationship with Christ, the folks at North Point Ministries are mastering their craft. According to Shefchunas, attendance for the Walking Wisely Weekend has increased from 3,800 students last year, to a projected 4,600 this year. It's all maneuvered by a team of 1,100 leaders, 355 host homes, speakers, drivers and other participants. "God has an amazing plan for your life and it's the best life you can live, and it's worth pursuing," Shefchunas adds.
Led by founder and Senior Pastor Andy Stanley, North Point Ministries was named the largest church in America in 2014, with more than 33,000 in weekly attendance, as previously reported by The Christian Post. The ministry operates with the vision of "creating churches that unchurched people love to attend."