Northern Irish Christian Bakers Who Won Gay Cake Case: 4-Year Long Legal Battle 'Absolutely Worth It'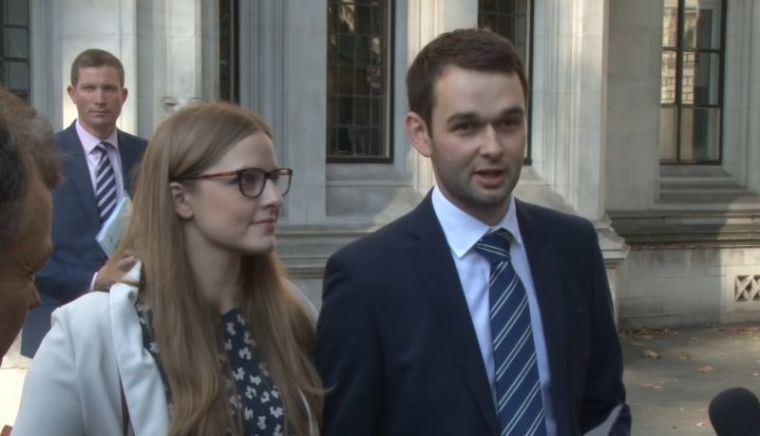 The Northern Irish couple who declined to bake a cake that read "Support Gay Marriage" and was taken to court says their four-year long legal struggle was "absolutely worth it."
In a Saturday interview with The Christian Institute, the group that supported Daniel and Amy McArthur of Ashers Baking Company in their case, said their lengthy battle with the government was worth it since they trusted that they were doing what God wanted them to do.
"The past four years have really strengthened my faith in God," recounted Amy McArthur.
"I have really felt His comfort and his peace and His strength like I have never experienced before — for that alone it would have been worth it."
The McArthurs, who are evangelical Christians, operate a family-owned bakery and in 2014 they declined to make a cake with the words "Support Gay Marriage" on it, citing their consciences and Christian faith.
But the Equality Commission in Northern Ireland set in motion a court case, arguing that the McArthurs had unjustly discriminated against Gareth Lee, the gay man who had ordered the cake, on the basis of his sexual orientation.
But the U.K. Supreme Court ultimately disagreed, ruling unanimously last week that the couple had the right to refuse the order because they could not be forced to express an opinion they do not believe in and that they had not acted in a discriminatory manner.
Amy McArthur noted that much has changed for their family over the past few years amid the legal proceedings.
"[W]e've had three new additions to the family, so life has definitely got busier. But God has been good and brought us through the challenges that have come with the court case," she said.
Their case has mirrored the case of Colorado baker Jack Philips in the United States, who received a favorable 7-2 Supreme Court ruling earlier this year. In 2012, he declined to bake a wedding cake for a same-sex couple, citing his religious beliefs and free speech rights. Although victorious at the high court, Philips is now entangled in another similar case; the state of Colorado is presently accusing him of discriminating against a customer who wanted him to bake a cake celebrating a gender transition, something that is also at odds with his beliefs.
"One of the hardest things as well was when whenever other Christians said they didn't think we were doing the right thing by pursuing it through the courts and we had every right to do that. God sustained us and He's given us the grace and strength that we need to come through," Daniel McArthur said of their experience.
He noted that the ruling carries weight in that their case now applies and guarantees the free speech rights of Christians around the United Kingdom.
As a result of their ordeal, they have received an outpouring of love.
"We've had letters from nearly every continent in the world. We've had emails constantly coming in and we've had hundreds of customers come into our shops and telling us that they're there because they support us in the stand we're taking," he said.
Amy McArthur added that Scripture sustained her during this process, particularly the passage that He works everything out for good, a reference to Romans 8:28.
She advised other Christians who may find themselves in similar situations to not be afraid to stand for God's Word because He is faithful.
"God won't fail you. He'll be with you through it. And if you find yourselves in the same shoes as us, you're not on your own. God's with you every step of the way," Daniel McArthur concluded.