Nurses to Administer Abortions in First 12 Weeks Under New California Bill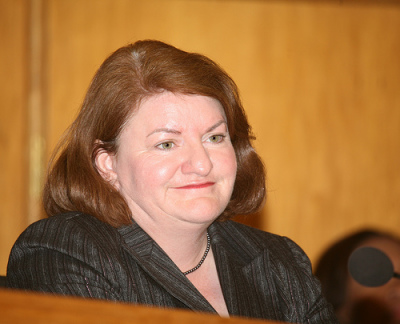 California's Assembly and Senate have passed a bill that would enable non-physicians, including nurse practitioners, certified nurse midwives, and physician assistants to perform first trimester abortions. Under the bill, medical professionals could now be trained to perform "manual vacuum aspiration abortions" where a tube is inserted into a woman's uterus and the embryo is pumped out.
The bill has passed both the State Senate and Assembly, though its amendments must be passed by the Assembly before it will go before California Gov. Jerry Brown.
California's state legislature is currently dominated by Democrats, with supermajorities in both chambers. Brown is also a Democrat.
Drew Belsky, a spokesperson for the pro-life advocacy group Live Action, told The Christian Post he did not see a way that the bill, which was defeated twice in last year's legislative session, would be shot down this year.
"It's always tough in extremely blue states," said Belsky to CP. "We will have to use California as a cautionary tale for the rest of nation. I know there are Conservatives in California but we need more involvement in here and in the rest of the country…As long as there is ignorance, that is the best way for Sacramento to get stuff through."
Attempts to contact the California branch of pro-choice advocacy group NARAL were not returned by press time, though in a statement the organization asserted that the bill would address the fact that nearly half the state's counties had no abortion provider.
"AB 154 removes barriers to care by allowing specially trained health professionals to provide early abortions in the communities they serve," it stated.
Assembly Majority Leader Toni Atkins (D-San Diego), who introduced the bill, boasted it would expand abortion access for women across the state.
"Access to healthcare should not depend on where you live. For rural women or those in heavily populated urban areas, a shortage of abortion providers can mean burdensome travel or long waits to be treated. AB 154 helps address this shortage and will make early abortions available to women by trained professionals in a timely fashion and in their own communities," said Atkins in a statement.
Sen. Jim Nielsen, R-Gerber expressed concern about potential health risks resulting from the change in the law.
"Abortion is a serious medical procedure with vast complications, and I would argue that only the best-trained should conduct such an operation," he said. "It has direct and profound impact on lives: the mother and the baby — and there is a baby."
Those supporting the bill have pointed to a study released in January by the University of California, San Francisco, which claimed to find that non-physicians performed early abortions as competently as doctors. The results of the six-year pilot program found that in the 5,500 abortions conducted, both groups of doctors and non-physicians had complication rates of about 2 percent.
However, California's push to drastically increase the ease of access to abortions in the state contrasts with much of the rest of the country. Last year, 43 states passed laws further restricting abortion access; in 2013, more than 300 bills restricting abortion have been introduced at the state level, according to an American Civil Liberties report .
Non-physicians can already legally perform aspiration abortions in Montana, Oregon, New Hampshire and Vermont.