NY Archdiocese Health Plan Has Covered Birth Control, Abortion for Over a Decade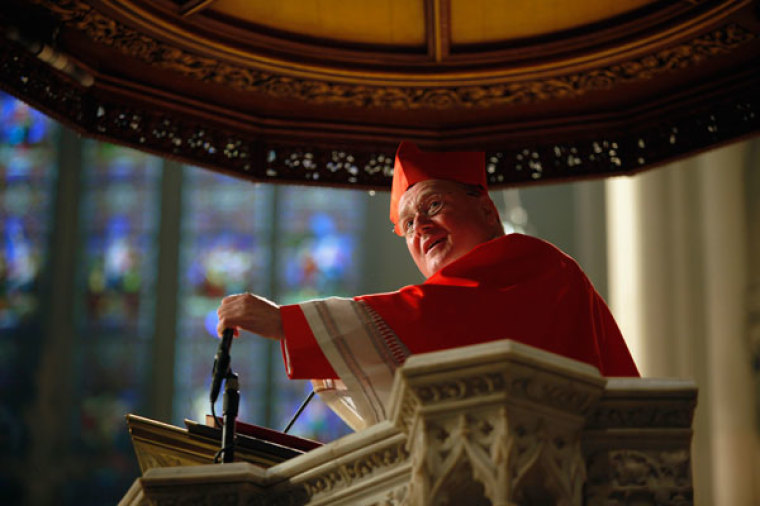 Despite his strong opposition to the portion of the new health care law that requires employers, including those with religious affiliations to cover birth control in employee health plans, the Archdiocese headed by Cardinal Timothy Dolan of New York has been quietly paying for birth control for more than a decade.
According to a report in The New York Times, the Roman Catholic Archdiocese of New York has "reluctantly and indirectly" been paying for health plans that cover birth control and "voluntary pregnancy termination" for thousands of its unionized employees for more than ten years – a position that could potentially weaken their legal argument on the national stage against complying with the contraceptive mandate in the Affordable Care Act.
"We provide the services under protest," Joseph Zwilling, a spokesman for the Archdiocese of New York, told the Times.
The report notes that the Archdiocese of New York had previously acknowledged that some local Catholic affiliates offered health insurance plans that covered birth control to comply with state law. This is the first time, however, that the institution has publicly acknowledged using its own money to pay for similar plans that even cover abortions for workers at associated clinics and nursing homes.
The situation appears to put the Catholic Church in a very awkward position because despite its reluctance, the evidence indicates they have been practicing a compromise offered to them by the Obama administration in the contraceptive debate.
"As president of the United States Council of Catholic Bishops, Cardinal Dolan has consistently rejected similar arm's-length compromises offered by the Obama administration," notes the Times.
The Obama administration offered to exempt many religious institutions from the provision, but not religiously affiliated employers like schools and hospitals. The Catholic bishops rejected a proposal in February that would have allowed employees of those nonexempt religious institutions to receive contraceptive coverage through policies paid for directly by insurance companies.
"There remains the possibility that ministries may yet be forced to fund and facilitate such morally illicit activities," said Cardinal Dolan, whose archdiocese is suing the federal government to stop the contraceptive mandate.
Mark Rienzi, senior counsel at Becket Fund for Religious Liberty, which represents other companies taking legal action against the mandate, told the Times that so far "the courts have not bought the argument that, aha, you must not really mean it if you haven't caught it before now."
But Sarah Lipton-Lubet, an analyst at the American Civil Liberties Union, which supports the contraception mandate said: "I can't begin to understand the argument that coverage that has been part of the plan for however many years is suddenly anathema."