NY Gov. Cuomo Investigates Clerk for Denying Marriage License to Gay Couple on Religious Grounds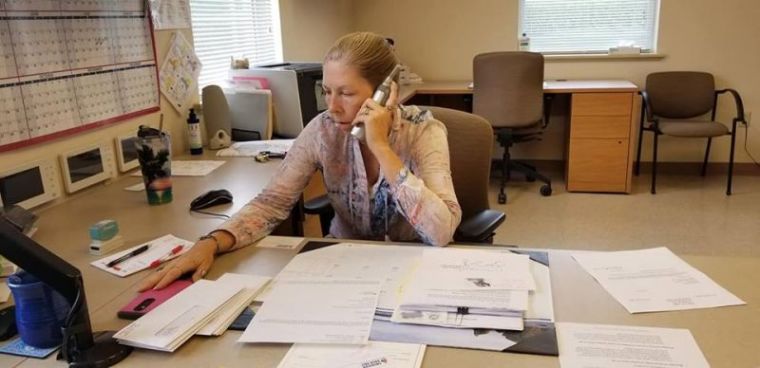 Democrat New York Governor Andrew Cuomo says he's investigating a town clerk who wouldn't provide a marriage license to a same-sex couple even though she was following her office's procedures.
Cuomo's actions are in response to a social media post by Dylan Toften, a resident of Root, New York, who took to Facebook Monday to complain about town clerk Laurel "Sherrie" Eriksen who recently refused to issue him and his partner, Thomas Hurd, a marriage license because of her religious beliefs.
"The denial of a marriage license to a same-sex couple yesterday in Montgomery County is an unconscionable act of discrimination that goes against our values as New Yorkers," Cuomo posted to his Twitter account on Wednesday. "I am directing an investigation into this incident to ensure that it never happens again."
The town's lawyer Robert Subik has explained that because of Eriksen's religious beliefs, she has a deputy clerk who normally handles marriage licenses involving same-sex couples. However, that deputy was not in the office when the men went to Eriksen for the marriage license.
"Sherrie didn't process the two men's marriage license application because they failed to make an appointment with her, as everyone is required by her office to do," Subik told The Daily Gazette.
Subik also explained that ultimately, Eriksen's decision was also based on her religious objection to same-sex marriage.
"She has a religious objection and has referred the matter to her deputy clerk, who has no such objection and will issue the license when they make an appointment," Subik said. "The clerks are both part time and don't man the office Monday through Friday. Of course, the two men are free to go to another jurisdiction to obtain their license."
Toften and Hurd ended up going to a clerk in Cobleskill to secure their marriage licenses.
Same-sex marriage has been legal in New York since 2011 and was made legal nationwide in 2015 by the Supreme Court's ruling in Obergefell v. Hodges.
According to The Daily Gazette, state law permits for a deputy clerk to grant the marriage licenses but also reads that "no application for a marriage license shall be denied on the ground that the parties are of the same, or a different, sex."
Cuomo posted another Tweet Wednesday stating that Eriksen's actions are "the expansion of the Trumpian philosophy."
"[T]hey are against marriage equality and they are substituting their philosophy for the law," Cuomo argued. "I don't care if the clerk is opposed to marriage equality that's her right but she can't impose her will onto others in violation of the law."
Subik responded to Cuomo's comments by saying, "His comments are not reflective of the facts of the case." Subik added that the governor is "twisting it around for his own purposes," according to the New York Times.
The news comes as there has been intense debate across the nation when it comes to the intersection of LGBT rights and First Amendment religious freedom rights.
While many believe government officials should have the right to recuse themselves from authorizing marriages that go against their deeply held religious convictions, those on the left argue that religious freedom can't be used to justify any kind of discrimination against the LGBT community.
The Trump administration has taken steps in his first year-and-a-half in office to protect those who object to same-sex marriage. Among other things, Attorney General Jeff Sessions issued a sweeping guidance on religious freedom in October 2017 that said "the Free Exercise Clause protects not just the right to believe or the right to worship; it protects the right to perform or abstain from performing certain physical acts in accordance with one's beliefs."
Additionally, the guidance stressed that individuals and organizations don't give up their rights to religious liberty rights because of their employment or their affiliation with any level of government.
The Department of Justice also issued an amicus brief to the U.S. Supreme Court last year in support of Colorado baker Jack Phillips, who was punished by the state government for refusing to bake a cake for a same-sex wedding. Phillips won his case as the court ruled this June that the government was hostile toward his religious beliefs.
Earlier this week, Sessions announced the creation of a DOJ Religious Liberty Task Force to help the agency better protect and promote religious freedom. During a speech at the DOJ Religious Liberty Summit Monday, Sessions asserted that there is a "dangerous movement" threatening religious freedom in the U.S.