Obama Justice Dept. Fires Back, Sues NC Over Transgender Bathroom Use
The U.S. Justice Department filed a lawsuit against North Carolina on Monday, claiming its new law violates federal law by denying transgender people access to bathrooms as per their gender identity, just after NC Gov. Pat McCrory sued the federal government for attempting to coerce the state into dropping the law.
The Justice Department's lawsuit says North Carolina's House Bill 2 violates Title VII and Title IX of the Civil Rights Law of 1964.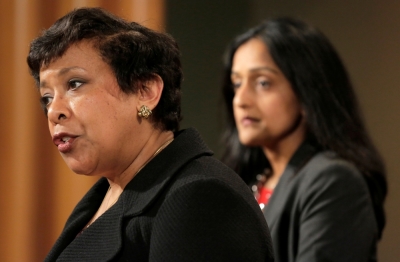 Attorney General Loretta Lynch said the law "placed North Carolina in direct opposition to federal law," and charged that North Carolina "created state-sponsored discrimination against transgender individuals," according to WNCN.com.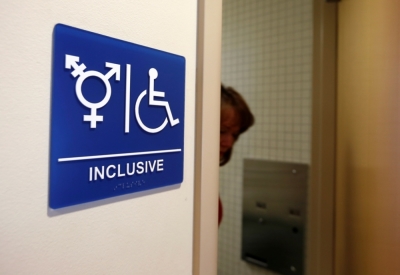 Lynch threatened that the federal government would "retain the right to curtail federal funding."
House Bill 2 states that people must use bathrooms according to the sex on their birth certificate. The law also protects the rights of businesses and other places of public accommodation to create their own bathroom policies, rather than be forced to allow men into women's restrooms.
Title IX states that "no person in the United States shall, on the basis of sex, be excluded from participation in, be denied the benefits of, or be subjected to discrimination under any education program or activity receiving federal financial assistance."
Title VII prohibits employers from discriminating against employees on the basis of sex, race, color, national origin and religion.
In 2014, the Obama administration used its own interpretation to include transgender discrimination in illegal sex discrimination. Opponents call the interpretation a federal overreach.
Earlier on Monday, Republican Gov. McCrory and North Carolina Department of Public Safety Secretary Frank Perry filed a declaratory judgement action, which asks federal courts to clarify whether the Obama administration's interpretation of Title VII and Title IX is consistent with federal law.
The lawsuit explained that North Carolina has instructed state agencies to reasonably accommodate the use of single occupancy restrooms for those who don't feel comfortable using restrooms designated for their biological sex.
"The Obama administration is bypassing Congress by attempting to rewrite the law and set restroom policies for public and private employers across the country, not just North Carolina," McCrory said in a statement Monday morning. "This is now a national issue that applies to every state and it needs to be resolved at the federal level. They are now telling every government agency and every company that employs more than 15 people that men should be allowed to use a women's locker room, restroom or shower facility."
Lynch argued that the North Carolina law inflicts "further indignity on a population that has already suffered far more than its fair share."
"This law provides no benefit to society – all it does is harm innocent Americans," she added.
Last year, the Civil Rights Office of the U.S. Department of Education deemed that Township High School District 211 in Palatine, Illinois, had violated Title IX because it will not grant an unidentified biological male student unconditional use of the girls locker room and showers.
The DoE's action was based on a discrimination complaint filed by the ACLU on behalf of a student, a transgender girl, arguing that the denial of access to the girls' locker room — for physical education and sports activities — amounts to unlawful discrimination.
The Human Rights Campaign, which advocates for LGBT rights, claims that the number of "discriminatory" bills have increased across the nation in recent years, and has reportedly been lobbying the government against such laws.
Some businesses are now also allowing the use of bathrooms based on users' gender identity.
However, American Family Association's online boycott petition against Target was recently signed by more than 1 million people after the retailer announced, "We welcome transgender team members and guests to use the restroom or fitting room facility that corresponds with their gender identity."