Obama Warns of Enforcement Action Against States That Refuse Syrian Refugees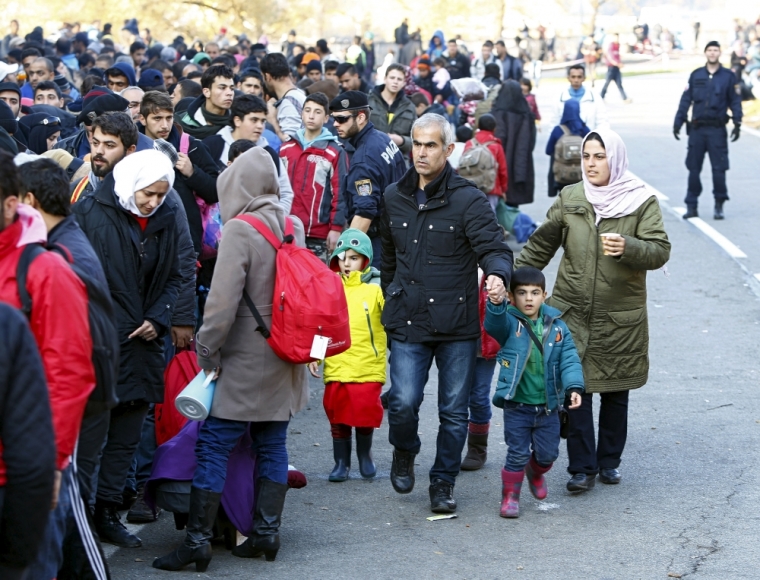 President Barack Obama has warned state governors that he will take enforcement action against them if they turn away Syrian refugees.
The Office of Refugee Resettlement noted that the U.S. government plans to resettle at least 10,000 Syrian refugees fleeing civil war and terrorism in the U.S. during 2016, but acknowledged that some state and local leaders have "expressed concerns" at the resettlement program.
"Accordingly, states may not categorically deny ORR-funded benefits and services to Syrian refugees," the letter from Wednesday read. "Any state with such a policy would not be in compliance with the State Plan requirements, applicable statutes, and their own assurances, and could be subject to enforcement action, including suspension and termination."
As many as 26 governors have said they are not on board with accepting Syrian refugees, citing security concerns, especially with the terror attacks in Paris earlier this month, where 130 people were killed.
A Bloomberg poll from last week suggested that more than half, or 53 percent of Americans, share the same concerns and would oppose taking in more Syrian refugees.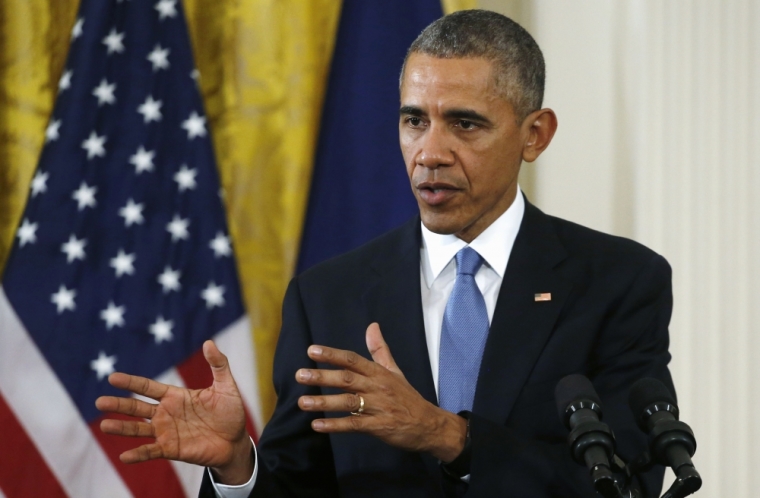 The poll showed that most Americans are also against Obama's suggestion that there should be no religious test for refugees, with only 28 percent of respondents in favor of such a plan.
The U.S. has already accepted 2, 200 refugees, but members of Congress have called for a halt to allowing in more people, until a vetting stipulation is added.
Forty-seven House Democrats joined 242 Republicans in calling for such an action, though Obama has said he would veto the bill even if it passes the Senate.
The ORR letter attempted to assure concerned governors by stating that all refugees will be subject to the "highest level" of security checks, which would involve a "multi-layered and intensive screening and vetting process."
"It is the most robust screening process for any category of individuals seeking admissions into the United States, and it is only after admission that ORR and our partners in resettlement begin our work," the letter promised.
It also adds that ORR is committed to making sure that refugees receive the assistance and services they need to become "self-sufficient, integrated members of our communities."
Fox News noted that some Republicans, such as House Judiciary Committee Chairman Bob Goodlatte of Virginia, have "reacted angrily" to the letter.
"While the United States has the most generous refugee system in the world, the American people are rightly concerned about admitting Syrian refugees and the impact it would have on the safety of their families and neighbors," Goodlatte said in a statement.
Goodlatte added that it is "hypocritical" of Obama to threaten enforcement action, given America's problems with enforcing its own immigration laws.