Obama Admin Plans to Fight for Transgender Rights in Schools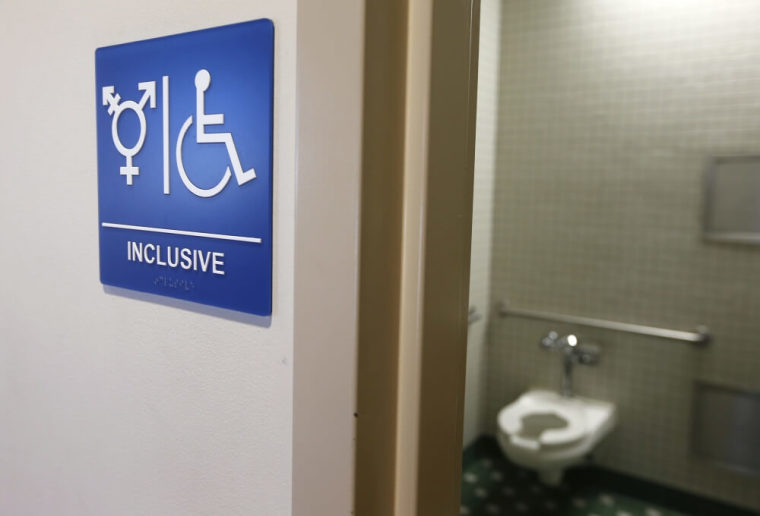 The Obama administration is planning to turn its confrontation with North Carolina's bathroom bill into a larger battle for transgender student rights based on its own interpretation of Title IX of the Education Amendments of 1972, according to a report.
The administration plans to insist that the existing scope of Title IX provides for robust protections for transgender students in federally funded education programs and activities, and multiple agencies are expected to be involved in the effort, POLITICO reported, quoting anonymous sources.
Title IX states, "No person in the United States shall, on the basis of sex, be excluded from participation in, be denied the benefits of, or be subjected to discrimination under any education program or activity receiving federal financial assistance."
In 2014, the Obama administration said transgender discrimination is also illegal sex discrimination, as per the federal law, a guidance that opponents saw as a federal overreach.
The Justice Department is now fighting North Carolina's bathroom law, House Bill 2, which says people must use bathrooms according to their biological sex.
The administration's expected response to the North Carolina law could lead to a major battle, possibly a case argued before the Supreme Court, over Title IX, as a host of other legal issues are likely to get wrapped up with the issue, such as the constitutional right to privacy and varying policies at every level of government.
The more states pass legislation on use of bathrooms based on biological sex the more the battle is likely to be heard in the Supreme Court, David Cohen, a law professor at Drexel University, was quoted as saying.
"With same sex marriage, it was such a pressing issue, with so many states doing different things," Cohen said. "We're not quite there yet, in terms of pressure on the Supreme Court with respect to transgender rights, but it's very possible we could get there. For all I know, they could take notice of North Carolina's law."
Whether people should use bathrooms corresponding to their biological sex or gender identity has become a major debate in the country ever since.
Chicago Public Schools recently announced that its students, teachers and staff will be allowed to use bathrooms and locker rooms corresponding to their gender identities.
"If students request more privacy or an alternate option, schools will provide students with an alternative arrangement. The guidelines also require schools to provide accommodations and supports to students questioning their gender identity," CPS said.
Last year, the Civil Rights Office of the U.S. Department of Education deemed that Township High School District 211 in Palatine, Illinois, had violated Title IX because it will not grant an unidentified biological male student unconditional use of the girls locker room and showers.
The DoE's action was based on a discrimination complaint filed by the ACLU on behalf of a student, a transgender girl, arguing that the denial of access to the girls' locker room — for physical education and sports activities — amounts to unlawful discrimination.
The Human Rights Campaign, which advocates for LGBT rights, claims that the number of "discriminatory" bills have increased across the nation in recent years, and has reportedly been lobbying the government.
Some businesses also now allow the use of bathrooms based on users' gender identity.
However, American Family Association's online boycott petition against Target was recently signed by more than 1 million people after the retailer announced, "We welcome transgender team members and guests to use the restroom or fitting room facility that corresponds with their gender identity."