Office Depot Apologizes for Refusing to Print Christian Woman's Pro-Life Prayer Flyers, Calling It 'Persecution' Against Abortion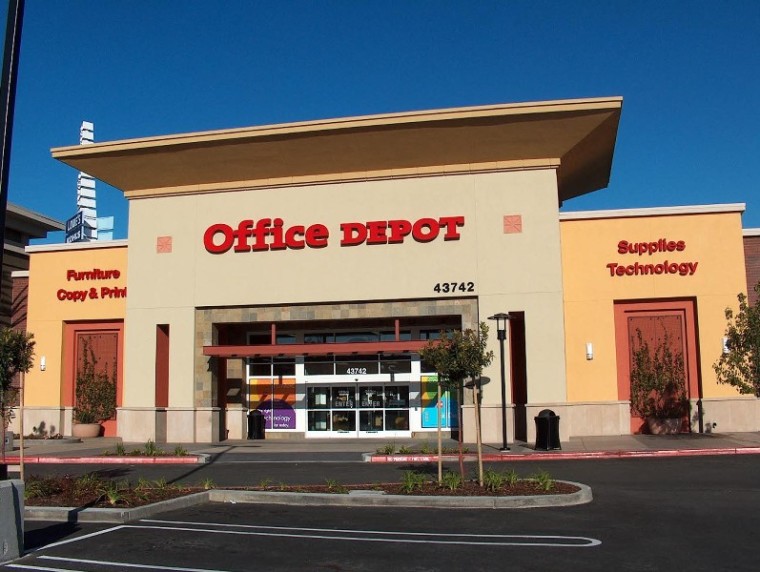 The CEO of Office Depot has apologized to a Christian woman after an Illinois branch refused to print her pro-life flyers because the store claimed that printing them would violate the company's policy.
In August, Roman-Catholic Maria Goldstein went to the Office Depot in Schaumburg, Illinois, and asked an employee to print her 500 copies of a flyer she planned to distribute that listed facts about Planned Parenthood's government funding, excess revenue and lack of cancer screenings. The flyer also included a "Prayer for the Conversion of Planned Parenthood" and a link to the Center for Medical Progress' recent investigative Planned Parenthood videos.
The staff, however, told Goldstein they could not print the flyers because they deemed them be in direct violation of an Office Depot policy, and offered her the ability to use the store's self-serve copy machines, which she refused.
Office Depot spokeswoman Karen Denning later told the Chicago Tribune that the company policy prohibits the copying any material that "advocates any form of racial or religious discrimination or the persecution of certain groups of people." Denning further explained that Goldstein's flyer's "contained material that advocates the persecution of people who support abortion rights."
Goldstein maintained that her flyer simply called on believers to pray for pro-choice minds to be changed and for them to wake up and see the "evil" behind Planned Parenthood and abortion.
The flyer was to be distributed during a week of fasting and prayer for "conversion."
"Bring an end to the killing of children in the womb, and bring an end to the sale of their body parts," the flyer states. "Bring conversion to all who do this, and enlightenment to all who advocate it."
The Chicago-based nonprofit legal group, The Thomas Moore Society, took up Goldstein's cause. TMS lawyer Thomas Olp wrote a demand letter to Office Depot CEO Roland Smith last Thursday stating that the company had "unlawfully discriminated against Goldstein because of her religion and religious expression within the meaning of the Cook County Human Rights Ordinance."
Olp received a response the next day from Office Depot Assistant General Counsel Robert Amicone, who said that Office Depot's refusal of Goldstein's flyers was "appropriate" given the language included in the flyer.
"To be clear, Office Depot's position is that above-quoted language falls within the definition of "graphic material" and/or "hate material," making the refusal to print the flyer appropriate," Amicone's stated. "Office Depot's decision was not based in any part of the fact that the message here is couched in terms of Goldstein's religious beliefs."
Hours after Amicone sent his letter to Olp, Office Depot changed its position and issued an apology to Goldstein in a statement from Smith.
"Upon a more detailed review, we have determined that the content of Ms. Goldstein's flyer is not a clear violation of the company's policy," the statement reads. "We sincerely apologize to Goldstein for her experience and our initial reaction was not at all related to her religious beliefs. We invite her to return to Office Depot if she still wishes to print the flier[sic]."
The apology also states that the company will continue to stand by its policy to decline printing materials that advocate for the persecution of any group.
Olp responded to the apology by stating that Goldstein is grateful for the apology and added that her case should serve as a "reminder that religious liberty is increasingly under attack today, but it is a fundamental American right that every one of us should value and defend."
Mollie Hemingway, senior editor at The Federalist, was not convinced by Smith's apology.
"The company's claim that the prayer is no longer considered a 'clear' violation of the company's policy makes it seem like it arguably could be a violation of the company's policy," Hemmingway wrote.
"When Goldstein complained to corporate higher ups, the company stood by the refusal. Thomas More Society let Office Depot know it would be pursuing action with the Cook County Human Rights Commission and the Illinois Department of Human Rights. So this response from Office Depot is all about covering its behind on the religious discrimination claim."