Judge blocks Ohio law requiring burial or cremation of aborted babies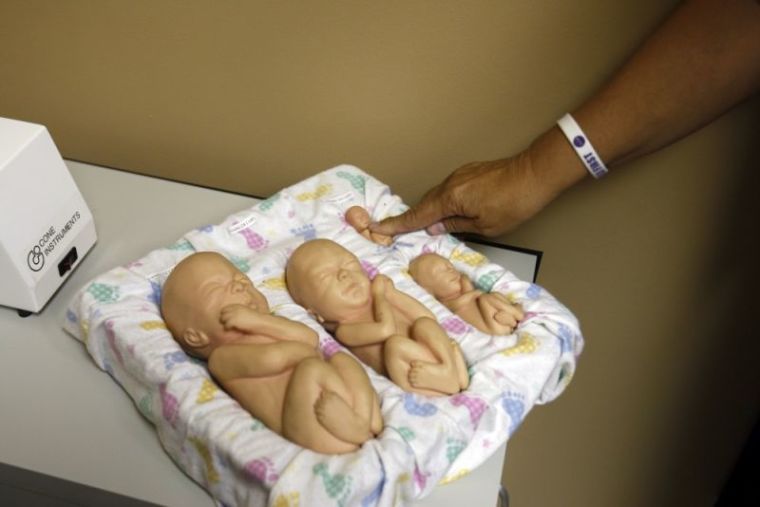 A judge in Ohio has temporarily blocked the enforcement of a state law requiring abortion clinics to give a proper burial or cremation to aborted fetal remains.
Hamilton County Common Pleas Judge Alison Hatheway issued the preliminary injunction on the Unborn Child Dignity Act on Monday, the day before the law was scheduled to take effect.
"Without the required rules and forms in place, the plaintiffs will be forced to stop providing procedural abortions because of a real threat of sanctions and penalties independent from criminal prosecution," concluded Hatheway, as reported by The Associated Press.
"This substantially interferes with, if not denies, the plaintiffs' patients' rights to access abortion under the Ohio Constitution."
The Planned Parenthood Federation of America, Planned Parenthood of Greater Ohio, Planned Parenthood Southwest Ohio Region, the American Civil Liberties Union, the ACLU of Ohio and abortion provider Preterm-Cleveland issued a joint statement celebrating the ruling.
"We're grateful for this victory for patients and while we can enjoy this moment of relief, there is more work to be done to ensure that abortion remains safe, legal, and accessible to all Ohioans who need it," they stated.
"There is a history of aggressive enforcement against abortion providers in Ohio, and this ruling ensures that abortion providers are not vulnerable to severe sanctions, fines and penalties, including potential license revocation, during this interim period as we await final rules and regulations from the Ohio Department of Health."
In late December, Ohio Gov. Mike DeWine signed the bill into law to require that the "final disposition of fetal remains from a surgical abortion at an abortion facility be by cremation or interment."
The law also mandated that abortion clinics "document in the pregnant woman's medical record the final disposition determination made" and "maintain evidentiary documentation demonstrating the date and method of the disposition of fetal remains from surgical abortions performed or induced in the facility."
The organizations filed a lawsuit against the bill last month, claiming that compliance is impossible because the Ohio Department of Health did not establish or issue rules and regulations on the law. The judge's ruling prevents the legislation from taking effect until 30 days after the rulemaking process. 
After the bill passed, Mike Gonidakis, president of Ohio Right to Life, issued a statement declaring that in his state, "we respect life and we bury our dead."
"No longer will the tiny bodies of babies whose lives have been tragically taken through abortion be treated like trash," stated Gonidakis.
"The abortion industry, who has for decades tried to convince women that the lives of their children don't matter and should simply be thrown away, will now be unable to hide behind this blatant lie."  
In March, Gonidakis responded to the lawsuit, stating that the "calloused actions of the abortion industry truly know no bounds." 
"The abortion industry's desire to deny the innocent unborn even the right to a proper burial reveals where their allegiances lie: not with basic decency, but with their bottom line," he argued. "Regardless of all obstacles thrown in our way, Pro-Life Ohio will never cease our advocacy until the dignity of every precious and irreplaceable human life is both respected and protected under law."