Ohio Megachurch Pastor Had 'Multiple' Women, Bishop Paul S. Morton Confirms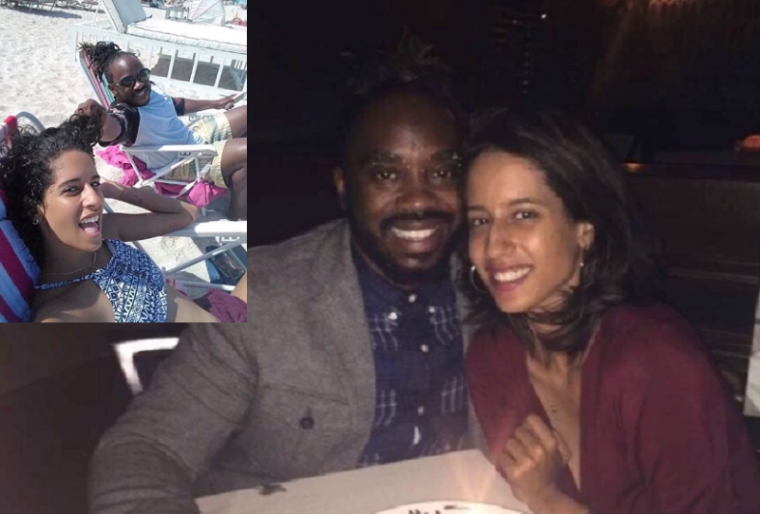 Bishop Paul S. Morton, founding presiding bishop of The Full Gospel Baptist Church Fellowship International which encompasses some 5,000 churches and 1 million members, confirmed on Saturday that his "spiritual son," who leads a megachurch, engaged in "multiple" sexual relationships. Morton apologized to the women involved. 
"I was recently made aware of a situation involving one of my spiritual sons, Bishop Victor Couzens, being involved in multiple relationships that caused me concern. I spoke with Bishop Couzens about his actions as they were not in alignment with the level of character I expect of pastors, especially one that is my spiritual son. He has repented and tendered his resignation as the Bishop of College of Elders of Full Gospel Baptist Church Fellowship," Morton said in a statement. 
"Though I understand the relationships were consensual, I want to also offer an apology to the young ladies involved as well as the body of Christ for this situation. People of God, we must maintain high standards. I'm not perfect but I'm determined to present myself to God as a living sacrifice holy and acceptable unto God which is my reasonable service," said the Full Gospel founder who previously admitted to having a daughter out of wedlock. 
Couzens led the 5,000-member Inspirational Bible Church – City of Destiny in Ohio. As of Monday morning, Couzens was still listed as senior pastor of the church.
Morton's apology came after Andrea Garrison, a 29-year-old New York City model who said she had a long-term sexual relationship with Couzens and planned to move in with him as recently as last month, publicly demanded that Couzens apologize to her for allegedly getting engaged to another woman and lying about the nature of their affair.
"I felt stupid, I felt used, I'm hurt, [he] publicly humiliated me, tried to lie on me, tried to tell people I got no receipts. I got more receipts than you could ever imagine," Garrison explained in an interview with Larry Reid Live on Wednesday where she presented photos of them together as recently as this summer.
"Church checks, [evidence] from other women coming at me with receipts. It's a lie. It's not cool," she insisted of the evidence she has to back up her story.
Garrison stood by her story in an interview with The Christian Post on Monday morning and shared explicit evidence of the relationship she had with Couzens.
She said she was intimate with Couzens as recently as three weeks ago and was led to believe that she and the megachurch preacher began a steady relationship in April after enjoying an on-and-off sexual relationship since 2011.
She was devastated to learn recently, however, that her relationship with the pastor was not exclusive.
"I never knew that there was another girl [fiancee']. As far as I knew, whenever I would ask he would always say I was the only one. He didn't want me sleeping with anybody else. He didn't want me doing this. He didn't want me doing that. I was the only one. He would fly me out constantly between New York and Cincinnati. He would fly me out to Miami. You know we would spend more time together, he would have me come to the house for like a week. I would cook, clean, do laundry," Garrison told Reid.
Prior to her interview with Reid she also defended her "truth" in an extended broadcast on Facebook Live last Tuesday.
She told Reid that she would have privately moved on with her life after discovering Couzens' alleged deception but she felt forced to respond after he publicly dismissed their relationship and painted her as a liar in a Facebook post that has since been deleted.
"Social media makes it possible for anyone to accuse anyone of anything and it seemingly be taken as gospel. No receipts! Just accusation and innuendo. On top of the fact that there are some that lurk around looking for an opportunity to condemn others. Based on what they heard or what someone else has said. Those people are never 'your' people," Couzens reportedly wrote in the since deleted Facebook post.
"At 41 years old I have come to understand [that] ultimately people are going to believe what they want to believe. And that's fine. It's not my responsibility to chase and respond to every accusation. Or give a commentary on what's true and what's not true. Especially when grown people suddenly become childish about their adult decisions.
"I have NEVER professed to be perfect! But what I am for sure is AUTHENTIC and REAL! And the LORD knows me by my name and my good works," Couzens continued in the post shared by Reid.
The Christian Post reached out to Inspirational Bible Church – City of Destiny on Thursday and spoke with elder Tracy Lee, who also serves as executive administrator at the church. She was asked if there was any response from the church's elder board regarding the allegations against Couzens and whether or not he was still at the helm of the church.
"I actually can't answer that for you because I don't know," Lee said.
Couzens, who has served as the senior pastor of Inspirational Bible Church since July 2000, previously held many high-profile positions such as the role of third vice president of the National Baptist Convention USA, Inc. – Young Pastors and Ministers Division. He has also been a recipient of the Ohio Humanitarian Award presented by former Governor George Voinovich, a member of the Governor's Task Force on welfare reform, and a community liaison concerning non-violence. Couzens further served as a member of the Northern Kentucky University African American Advisory Board, the Springfield Township Strategic Planning Committee, National Heritage Advisory Board, and has been a host and co-host on The Word Network.
Garrison, revealed in her Facebook Live broadcast on Tuesday that she met Couzens in the summer of 2011. She said she understood he was recently divorced from his ex-wife, Tara. What she didn't know, she said, was that Couzens and Tara still lived in the same house and still had a sexual relationship despite being divorced.
She said when she discovered the situation through the pastor's ex-wife she cut ties with him and did not communicate with him for years.
Several years after that, they rekindled their friendship and continued their on-and-off relationship. In April, she said they got really close and he suggested that she move to Cincinnati and live with him and his children.
She said she began making serious plans to move in September before she discovered his alleged deception.
"If he would have told me the truth, I would have been mad, I would have cussed him out from here to next week, but it would not have made it to social media. I would have respected his choice and moved on," she said.
"It's the fact that he lied and then continued to lie and continued to lie and then publicly lied. So I want a public apology. And I don't want just a public apology for me. I want a public apology for me and the other women. He owes me an apology and he owes all the other women an apology because it's not cool. You don't do that to people," she added.
in a second interview with Reid, who says he pastored for 20 years, the model and another unidentified woman who claims she was also in a relationship with Couzens for eight years, alleged that staff at his church as well as members of his family were aware of their relationship.
"I have been to the church. I have met all of his armor bearers. I was introduced to them as his lady, as his girlfriend," the unidentified woman, whom Reid said he verified, noted.
The woman, who is an educator, shared a story similar to Garrison's experience, noting that Couzens also encouraged her to move to Cincinnati to be with him. During their time together, she alleged that Couzens paid for her education with "church checks" and took her on trips to places like Paris, France.
Things fell apart in June, she said, after the pastor allegedly treated her in a "nasty" manner when she tried to inquire about another young woman who was popping up around them at a conference. She had already given her employers 60 days' notice and started making other plans for the move when she said she chose to cut Couzens off and move on with her life.
Garrison also told Reid that "all the elders [at his church] know who I am." She said she remains upset because she only discovered Couzens' deception less than three weeks ago and had gone farther in making plans to move to Cincinnati to be with the pastor than the other woman had.
"I was supposed to move with him October 24. He had me enroll my kids in school. He had me put my two weeks' notice. He had me give my landlord a 30-day notice. All that," Garrison said.