Okla. Bill Seeking to Charge Abortion Docs. With 1st Degree Murder Fails to Get Hearing on Senate Floor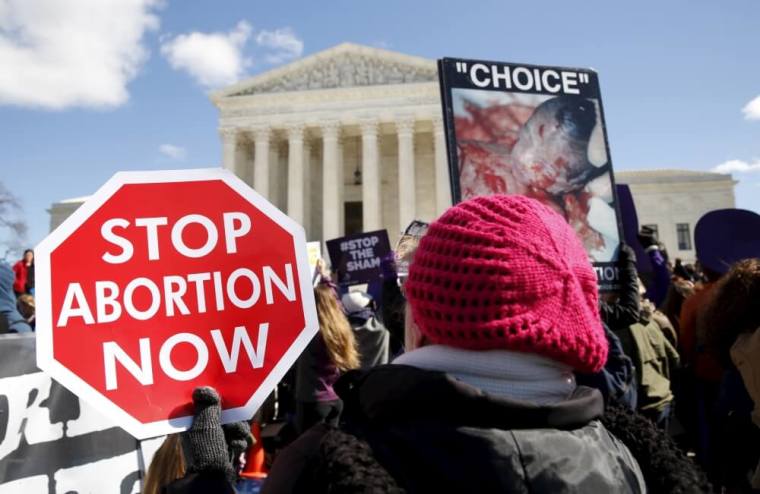 An Oklahoma bill seeking to charge abortionists with first degree murder in the state was shut down last week after Republican leaders sided with the nation's largest abortion business in saying that the bill would go too far.
The controversial legislation SB 1118 that would make anyone who performs an abortion in the state guilty of first degree murder, was authored by Republican state Sen. Joseph Silk.
Silk added the first degree murder penalty for abortionists after the bill had passed out of the state senate's Health and Human Services Committee, according to KFOR.
"Life begins at conception. Those human embryos deserve every bit of protection as a 1-year-old child," Silk told KFOR.
Republican leaders at the Oklahoma State Capitol, however, have refused to give the bill a hearing, prompting Silk to question whether his Republican colleagues are truly pro-life.
"Are you really pro-life if you can actually come out and oppose this bill for no reason?" Silk asked. "Don't say you're pro-life and you believe life begins at conception if you are willing to allow 6,000 lives being murdered in Oklahoma every year."
In a campaign against SB 1118, Planned Parenthood of Central Oklahoma argued that the legislation is "blatantly unconstitutional and politically motivated."
"SB 1118 would ban abortion as early as six weeks, or once a fetal heartbeat can be detected. This law has been struck down as unconstitutional in other states, including Arkansas and North Dakota," noted the abortion rights organization.
While he did not get the result he was hoping for last week, Silk told his supporters in a Facebook post that he believes the discussion sparked by the bill is the beginning of a movement.
"Although this past week did not end as we had hoped regarding SB 1118, there were seeds planted in the minds of many Oklahoma legislators and citizens. I truly believe the events that took place at the capitol over the past few days are the start of a great movement in our state," he wrote.
"Nothing in this bill attacked IVF, nothing in this bill restricted a medical physician from doing everything possible to care for his patients. This bill simply stated that human embryos deserve the same legal protection as any other living human being," Silk continued, addressing concerns about the bill raised by critics.
"Sadly, the bill was blocked by our 'pro-life' senate leadership, because it 'went too far,' was a 'dangerous bill,' and 'would be a hard vote for many members.' I guess passing laws that actually protect unborn children who are being murdered is just too much for 'pro-life' Oklahoma," he added.
He said more than 6,000 abortions are carried out in Oklahoma every year and urged pro-life advocates to "start thinking more radically."
"The State of Oklahoma must stop passing 'pro-life' laws that say when you can murder your child, and instead pass laws calls that call abortion murder and bring justice to the millions of murdered unborn children. The legislature must stand up and force the courts to uphold the Constitution which protects life. The Supreme Court has overturned their own opinions many time in our history, but not without being pressured to do so, we must provide that pressure by ceasing to skirt around the isue and demand the complete abolition of abortion."