Once You Realize You Deserve God's Wrath
Lawbreakers deserve to be punished. Without laws and punishment in society, we would have nothing but lawlessness and chaos. So as they say, "Don't do the crime unless you are willing to do the time."
When it comes to God and man, the same principle applies. Lawbreakers deserve to be punished. In the Old Testament, the punishment was handed out in a variety of ways, and usually rather quickly. But now in the New Testament era, the punishment for the most part gets put on hold. In fact, the New Testament describes those who are "storing up wrath" for themselves.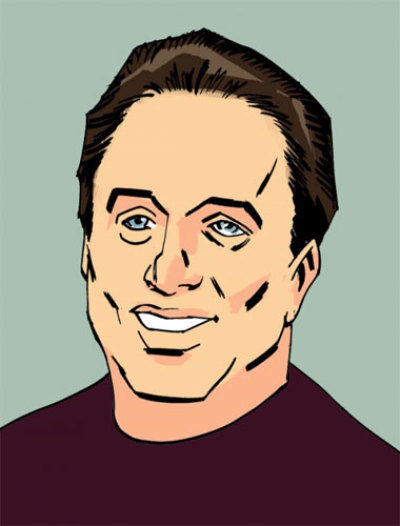 "But because of your stubbornness and your unrepentant heart, you are storing up wrath against yourself for the day of God's wrath, when His righteous judgment will be revealed." (Romans 2:5)
In other words, the things Jesus said about heaven and hell are true. Hell is for unrepentant lawbreakers who didn't receive forgiveness for their sins. Heaven is for repentant lawbreakers who came to realize they deserve God's wrath. And they came to believe Jesus endured their punishment on the cross.
Here is how I described it this week during a Bible study at the county jail across the highway from our church.
I told the men, "Imagine the jail being so full that the administration comes up with a plan to reduce the inmate population. Imagine a plan that involves punishing one innocent person for the crimes of many inmates. They go out and find some guy in our community who seems to be a righteous person. Let's call the man 'Bill Smith.'"
"Imagine them bringing Bill into the basement of the jail, and then inflicting much pain upon Bill for a couple days. The purpose is so that any inmate who is guilty can claim the punishment which Bill Smith suffered on their behalf."
And then I told the guys, "Picture yourself going into the courtroom and telling the judge: 'Your honor, I did it. I am guilty of the charges against me.' And the judge says, "OK, then let's move on to sentencing.' But before the judge pronounces the sentence, you say, 'Your honor, I would like to make a 'plea deal' of sorts. I would like to place my guilt upon Bill Smith.'"
"Oh, you know about Bill, do you?" says the judge. "Yes, your honor. I know about Bill. I know what the administration did to him so that lawbreakers like myself can go free." "Well in that case," says the judge, "take off his handcuffs. Let him go. You are a free man. All the charges against this man are dropped."
As you might imagine, this analogy strikes a chord with inmates. It would be like a dream come true. Someone else already paid for the crimes you committed. And if this scenario was actually real, imagine how quickly the good news would spread among the inmates at the jail.
This in essence is what God did for you and me. We are the lawbreakers. We are the guilty ones. In fact, in God's court of justice, "whoever keeps the whole law and stumbles at just one point is guilty of breaking all of it." (James 2:10)
But do you realize your sin before God? Do you see how you have broken God's laws on hundreds of occasions? And do you realize you deserve God's wrath? Until you come to that critical realization, you will probably have a rather nonchalant attitude towards the death of Jesus Christ on the cross.
But here is what actually happened on the cross: "The punishment that brought us peace was upon Him." (Isaiah 53:5)
You and I must realize that we are like those inmates at the county jail. And each one of us has an appointment in God's courtroom. "For we all must appear before the judgment seat of Christ." (2 Cor. 5:10) It is a divine certainty. Make no mistake about it. Your appointment in God's courtroom will take place.
In my analogy for the inmates, they can place their guilt upon Bill Smith while standing before the judge. But you and I will not be allowed to make such a "plea deal" on Judgment Day. Instead, "Today is the day of salvation." (2 Cor. 6:2) In other words, you can place your guilt upon Christ today as you surrender your life to Him. But if you wait, you won't be able to get a free pardon on Judgment Day. That is, if you go to your grave without trusting Christ as your Savior.
"It is appointed unto man once to die, and after that the judgment." (Hebrews 9:27)
Meanwhile, many people on earth today have accepted God's "plea deal" and His love for them. They have come to realize they deserve God's wrath. But they have also come to realize what Jesus did in their place. And so they repented of their sin and received Christ as Savior and Lord. (see John 1:12)
Once you realize you deserve God's wrath, you start to desire God's grace and mercy.
So are you there yet? Or are you still living under the delusion that your continual breaking of God's laws isn't really too serious? After all, you haven't been punished yet. So why should you worry about it, right?
All I can say is this my friend. The Savior's arms are open to you today, just as they were extended when He hung upon the cross. But the day is coming when multitudes of people will enter God's courtroom entirely unprepared, and completely guilty.
Will you enter that courtroom with your pardon in hand, or with nothing more than a long list of offenses against God?
The choice is yours. Plead your case today and accept Christ's punishment on your behalf. The other option? Go into God's courtroom on Judgment Day with nothing to stand upon but your own record.
Just because you are not sitting in a county jail today doesn't mean that God has no case against you. I am talking about thousands of violations on your personal record. We have all done plenty of things wrong over the years in thought, word and deed. Some of the violations are comparable to misdemeanors before God. Others are comparable to felonies before the Lord. But all of them deserve punishment. Why? Because God says so.
And the sooner you take your transgressions seriously, the sooner you can get all your charges dropped. Unless of course, you don't want God's charges against you dropped. Well, do you or don't you?
Judgment Day for you will be one of either mercy or wrath. And what you do on earth concerning your sin and Christ's cross will determine whether your appointment in God's courtroom leads to eternal horror, or to eternal jubilation. It will be either one or the other for you. No one will spend eternity just feeling "so-so."
And don't believe for a second that man could have ever come up with such an incredible scenario as eternity in heaven vs. eternity in hell. It wasn't invented by man. Instead, it was delivered to us plain and simple from the One who would suffer the punishment on the cross which you and I deserve to pay, forever.
Once you realize you deserve God's wrath, you are only one step of faith away from receiving a free pardon for your sins. As Oswald Chambers put it: "The reason it is so easy to obtain salvation is because it cost God so much."
Dan Delzell is the pastor of Wellspring Lutheran Church in Papillion, Neb. He is a regular contributor to The Christian Post.