One Way Brian Williams Can Still Win
With his career in tatters due to self-inflicted wounds, it seems unlikely that NBC's Brian Williams will bounce back. But while that may be true in terms of his broadcasting career, it's not the whole story.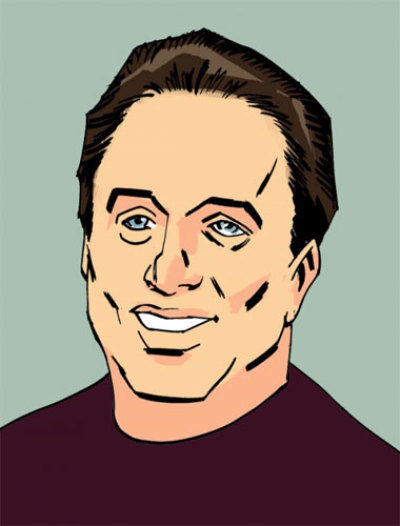 In the grand scheme of things, Brian has an immortal soul. And as discouraged as he must feel right now about what is happening all around him, there is nevertheless hope. There is light at the end of the tunnel. In fact, these events in his life may actually liberate Brian to begin addressing the deep needs of his soul.
I don't know if Brian currently has a relationship with God. But if not, just think what his career-killing comments could mean for his soul, especially now that his bluff has been called regarding his description of what happened to him years ago while reporting in Iraq.
Brian is 55 years old. Let's say God gives him another 8000 days on earth. That's assuming he makes it to age 78. What if Brian's final 8000 days on earth are lived with a different focus than his first 55 years?
What if Brian were to start placing spiritual goals above career goals? And what if that pursuit were to lead him down a path where he enters paradise on day 8000? If Brian does that, he will look back on his current debacle with gratitude that God used these events to humble him before his Creator. And isn't that the purpose of life in the first place?
Many people are tempted to put career goals above a relationship with God. But what if your career goes up in flames? Then what? Is your life over? Or could it lead to something much better in the long run?
Brian Williams is known by millions. But not really known in any meaningful sense. We know his face. We know his professional demeanor. But very few people really know Brian at all. That's just the way life is for a news anchor. Brian will never know 99.9% of those who see him on television.
But God knows Brian Williams. God created him. And when Brian's life on earth is over, he will stand before his Creator. On that day, Brian will either be accepted, or sent away forever. That's what Jesus said will happen on Judgment Day.
So if Brian only has 8000 days left on earth, then it would make a ton of sense to get his life right with God. When Judgment Day arrives, no one will care about the journalistic career of Brian Williams. Not even Brian Williams. Like everyone, he will be too focused on his day in court. And it will all transpire about as quickly as the current collapse in Brian's career.
There are times when all of a sudden, you find yourself in the middle of a life-changing event. Only on Judgment Day, it will be for keeps.
Let's say that Brian's career as a news anchor doesn't bounce back, which is a safe bet. Brian can still end up winning. He can still end up on top. In fact, it could end up being the best thing that ever happened to him. That is, if he doesn't currently know Christ as his Savior, and if this unpleasant series of events leads him to surrender his life to the Lord. If Brian will admit his sin to God and receive forgiveness from Jesus, it will set the stage for the next 8000 days, or whatever time Brian has left on this planet.
Few people will forget the face of Brian Williams, regardless of what happens with his career from this point forward. But having millions of people "know your face" is a far cry from having God know your name, and you in turn knowing God. After all, that's really what life is about, right?
Or is the ultimate goal in life to become a famous news anchor with a distinguished career? And then to die.
Is that the pinnacle of success in life, and in death? Or is there more? Those are questions which Brian might now begin to process like never before. And perhaps you will too. Unless of course your career goals are overwhelming any spiritual longings in your soul. In that case, Brian Williams might be in a much better position than you to meet the Lord and begin walking with Him.
Nobody wants to get to the end of life only to discover that his priorities were way off. That's not winning. It's losing. And it's why Jesus said, "What does it profit a man if he gains the whole world, and loses his soul." (Matthew 16:26) Brian Williams can still win, no matter what others think about him or his level of truthfulness. If Brian will be honest to God from this point forward, he can still come out on top.
After all, it's only NBC executives that really care about NBC ratings. And's it only Brian Williams who really cares about maintaining his current job. No one else will lose any sleep over it one way or the other.
Is that all there is to life? You succeed. And then you fail. And then it's over. What a bummer that would be, especially since we all fail at times.
Television as a whole has kind of messed us up. There is a fantasy world, and there is the real world. Jesus entered the real world to suffer and die for our sins. And if your career is more important in your heart and mind than God's love and the cross where Christ died for you, then maybe you need your own Brian Williams episode.
Wouldn't such an implosion be worth it to you if your soul came out on top, and you ended up winning in the end? Or is a lifetime of obsessing over a career as you climb the corporate ladder going to be worth it when you stand before your Creator?
Think about it. Especially since you are not getting any younger. Forget what you see on television, and the faces which show up on the screen. All of them will let you down at some point. Only Christ is worthy of our focus and devotion. Once you tap into Christ's love and start receiving God's living water into your soul, every other pursuit in life pales in comparison.
So Brian Williams actually has plenty of reasons to cheer up. After all, no one from NBC will be there to critique him on Judgment Day. It will just be Jesus and Brian. Just like it will be Jesus and you. The only question that remains is this: Regardless of what heartbreaking disappointments you face on earth, do you want to end up as a winner? Do you want to come out on top in the end?
If so, go for it. While your days on earth are limited, your eternity isn't. And that's why success is ultimately defined by the condition and location of your soul in eternity, rather than by whether or not you get a few more years with your face plastered across television screens, or doing whatever you consider to be successful in your own career.
It won't really matter to you whether Brian's face continues to be shown on the screen, and in the end, it won't matter to him either. Now is the time for Brian to seize the day and get out in front of the current events in his life. The world may currently be focused on his level of truthfulness, but the Lord is looking at whether or not Brian will be honest to God while surrendering his life to Christ.
So go ahead. Define "winning" however you choose to do so. But just remember. God has his way of defining it too. And the day is quickly approaching when everyone will have a laser-like focus on God's definition. On that day, the Lord will be the only one announcing who gets promoted, and who gets fired.
Dan Delzell is the pastor of Wellspring Lutheran Church in Papillion, Neb. He is a regular contributor to The Christian Post.