Oprah Attacked by Celebrities for Message of 'Hope' for Donald Trump Presidency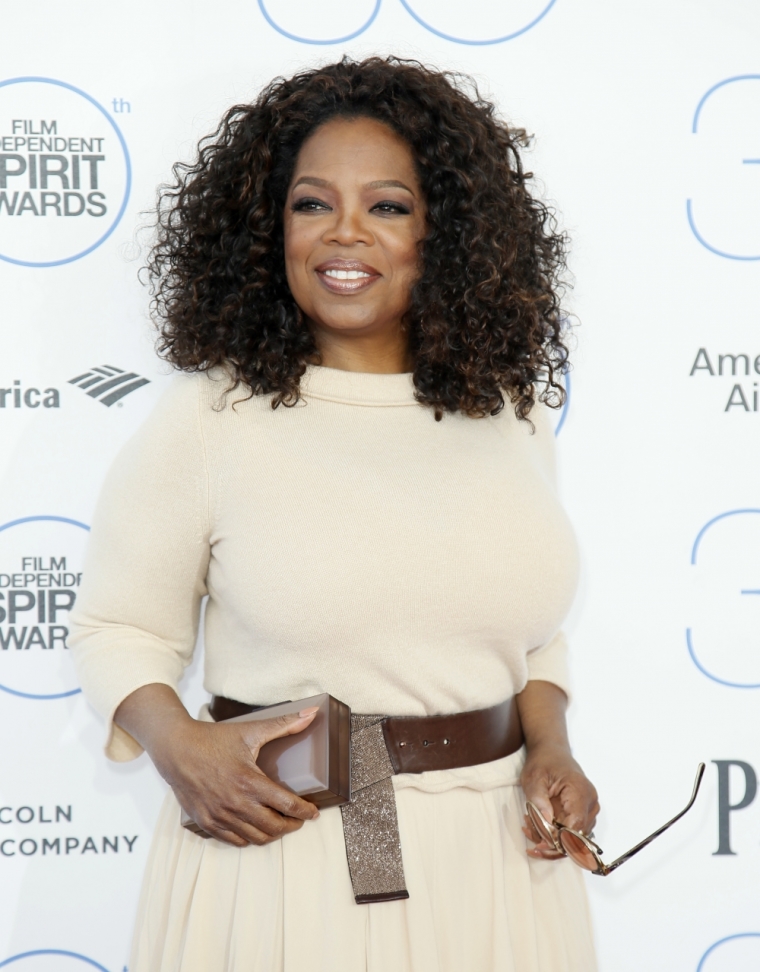 Media mogul Oprah Winfrey, who backed Democrat Hillary Clinton during the presidential election, has been defending her message of hope for President-elect Donald Trump, despite heavy backlash from celebrities on social media.
Winfrey's troubles, according to Entertainment Weekly, began last week after she tweeted a photo of Trump meeting outgoing President Barack Obama at the White House on Thursday with the caption "Everybody take a deep breath!" and the hashtag #HopeLives.
Twitter users opposed to Trump's presidency, including a number of Hollywood celebrities, were quick to express their anger, however.
Actor Patton Oswalt wrote: "Oprah what the [expletive]? This is not one of my favorite things."
Film writer Scott Weinberg added: "I used to have great respect for Oprah. (past tense)."
Winfrey addressed the controversy during an appearance in Los Angeles on Sunday following a special screening of Ava DuVernay's documentary "13th," where she asked the crowd: "Y'all heard about my tweet problems?"
"I couldn't breathe after the election," she said.
But after seeing images of Obama and Trump together in the Oval Office, Oprah said their meeting gave her a sense of hope.
"I was expecting tension, awkwardness, and strain. So when I saw them sitting together, I actually took a picture of the screen that said 'President-elect Trump honored to meet Obama.' And President Obama was being so gracious, and I heard Donald Trump say, 'He's a good man.' I heard Donald Trump say, 'I'm going to be seeking his counsel.' I literally went [deep breath], I can breathe now," she said.
Reflecting on how she might have offended people with her tweet, Winfrey said speaking to "everybody" can be a mistake.
"Even in your arguments with your husband and your children. Don't talk about what you should do, what you ought to do — you can only speak for yourself. So what I should have said was, 'I just took a breath,'" she said.
Winfrey, who is a lifelong Democrat, had encouraged Americans to vote for Clinton during an interview with Bishop TD Jakes on his daytime talk show last month. 
"But there really is no choice, people. All the people sitting around talking about they can't decide, this is what I want to say. All the people, I hear this all the time, you get into conversations — and there's not a person in this room who hasn't been in the same conversation — where people say, 'I just don't know if I like her.'"
"You better get out there and vote. Do you like the country? Do you like freedom and liberty? Do you like this country? Do you like democracy or do you want a demagogue? she asked, referring to Trump.