Will Oprah Give Equal Time for Women to Shout Their Abortion Regrets?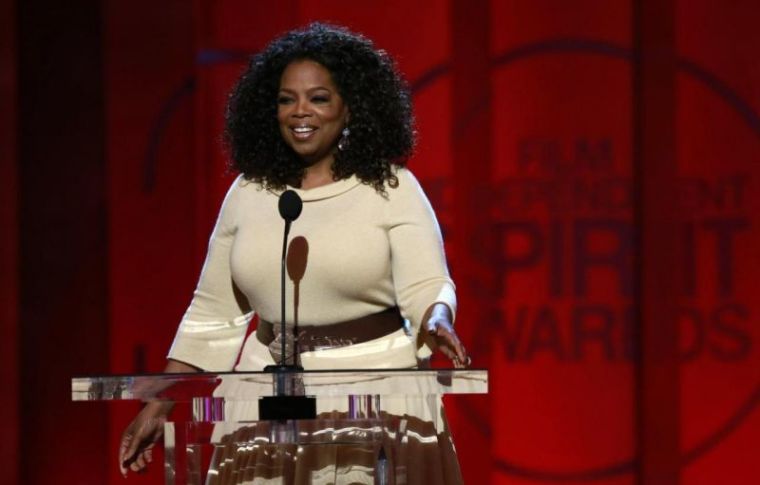 There are hundreds of thousands of women in America who regret their abortions and their supporters are calling on Oprah to let their voices be heard too.
At least twice this year O magazine has featured articles supportive of abortion rights. Most recently, #ShoutYourAbortion co-creator Amelia Bonow was profiled as an activist whose mission is to destigmatize abortion by giving women an outlet to post messages about their abortions while advocating for Planned Parenthood and other abortion providers.
"First of all, to shoutout about your abortion like it's the greatest thing that happened to you is very misguided, because you've caused the death of an unborn child," said Janet Morana, co-founder of Silent No More Awareness Campaign, in response to Bonow's article during an interview with The Christian Post. "I don't see it as anything to be celebrated."
"I deal with all the aftermath, all the women who've been hurt physically and psychologically from abortion. I just find it such a farce that they tout this as a safe, wonderful medical procedure when in fact it's not," she added.
In the piece for O magazine and Oprah.com, Bonow describes her distress in 2015 when the U.S. House voted to defund Planned Parenthood, the national abortion chain where she'd had an abortion the previous year. Although the House had voted to defund Planned Parenthood, the bill failed in the Senate and the business continues to get over $500 million from federal taxpayers every year.
Although Bonow has denigrated pro-life activists as "cultural dinosaurs" and "people who bankroll and inspire domestic terrorists," Morana isn't calling for O and other left-of-center women's magazines to stifle pro-choice speech. Instead, she and others like her say they're just asking for equal time.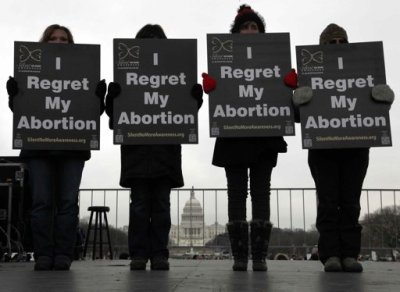 "It's my experience that most of these liberal magazines won't give us the voice," said Morana, who's also executive director of Priests for Life. "We'd love to have it. Can we have some equal time? Can we have a fair and honest debate? Can I bring a few women who can talk about the physical damage and you can bring a few who think it's the greatest thing since sliced bread, and let's have an open and honest conversation? But they don't want to do that," she added.
This is not the first time that Winfrey has been perceived as supporting abortion rights. In 1996, an episode of the "Oprah Winfrey Show" aired clips from the HBO pro-abortion film "If These Walls Could Talk" starring Demi Moore, Sissy Spacek and Cher. And earlier this year, O magazine featured "10 Superhero Nurses Making a Big Difference" which included a nurse who works at North Dakota's lone abortion clinic. 
In the piece, the nurse who works at Red River Women's Clinic is described as having been raised by Christian parents who, during family vacations, protested outside abortion clinics with their children in tow. Now she works at the clinic where she once protested. Every Wednesday, the day abortions are performed, she walks past pro-life advocates holding signs reading: "Pray to end abortion. Adoption: the gift of life and love. Women do regret abortion."
The O magazine piece adds that a North Dakota state law now requires clinic workers to inform women that their abortion will "terminate the life of a whole, separate, unique, living human being."
Morana questioned why, if abortion providers want to empower women with information, do they fight against women's right to know legislation? "Should she not know what you're trying to take out of her and how far along that baby is and how formed the baby is?" she asked. "They don't want her to know because they don't want her to change her mind. They want to sell an abortion."
She added that, for some women, the only child they were ever able to conceive was the child they aborted due to the physical damage caused to them during that abortion.
CP contacted Lucy Kaylin, editor-in-chief of O magazine, to ask if they plan to give equal time to Silent No More or any other pro-life group, but a response is still pending. Similarly, inquires to Bonow also went unanswered.
In November, the book Shout Your Abortion by Bonow and her co-contributors Emily Nokes, a music editor at BUST magazine, and Lindy West, a contributing opinion writer for The New York Times, will be released. It will feature photos, essays and projects created to advance the movement, which is partially funded by donations to Neo Philanthropy which gave $287,438 to SHOUT, LLC in 2016.
Commentaries on the Shout Your Abortion website include a college student who said that when she was seven weeks pregnant she felt "sick as hell and craving chicken nuggets," and knew she was going to throw up. She described her abortion as "not a significant event," but afterward she "nearly collapsed from the pain" and didn't leave her bed for four days.
Another woman wrote: "My five abortions helped me in supporting the three children I have today, and abortion is very much pro-life because of it. Because of my abortion my daughter can live the life she wants."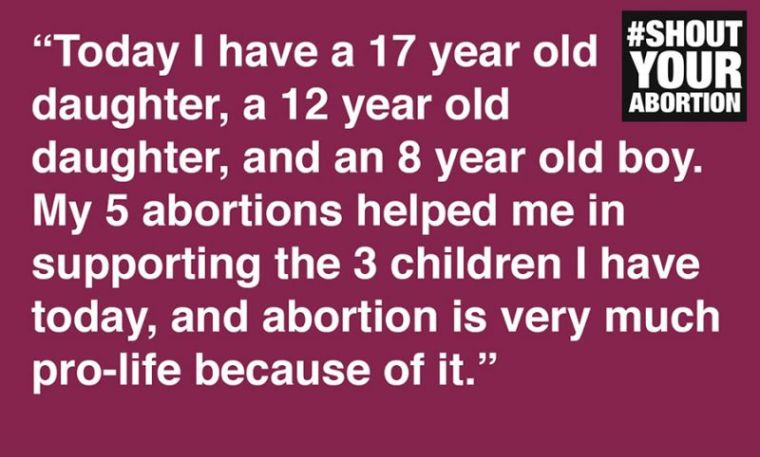 Many women feel relief right after an abortion, Morana said, because they feel like their problem was solved. "But as the days and weeks follow, they begin to realize that it's creating all these other problems in their lives," she explained. "Often the guy who was in their life — the guy who said get the abortion or I'm outta here — very often those relationships break up."
"Women tend to have abortions not because of freedom of choice, but because they usually feel at that point they have no other choice," Morana said. "They feel they have to choose between their baby or school or their baby or work. I don't see this as an empowering decision. I see it as something for women who've lost hope and [feel like they're in a desperate situation.]"
Another reason why Morana says O magazine should give pro-lifers equal time is because of the more than 100,000 women who've attended post-abortion healing retreats like Rachel's Vineyard, Hope Alive and those run by churches and other groups.
Rachel's Vineyard, a ministry of Priests for Life, offers weekend retreats worldwide to help mothers, fathers, siblings and former clinic workers who are suffering from their post-abortion experiences and grieving over their loss.
"If abortion was no big deal — have it today and go back to school or work tomorrow — then why are all these people regretting it? Morana asked.