Oprah Shares Bishop TD Jakes Sermon That Helped Her Overcome 'Lowest' Point in Her Life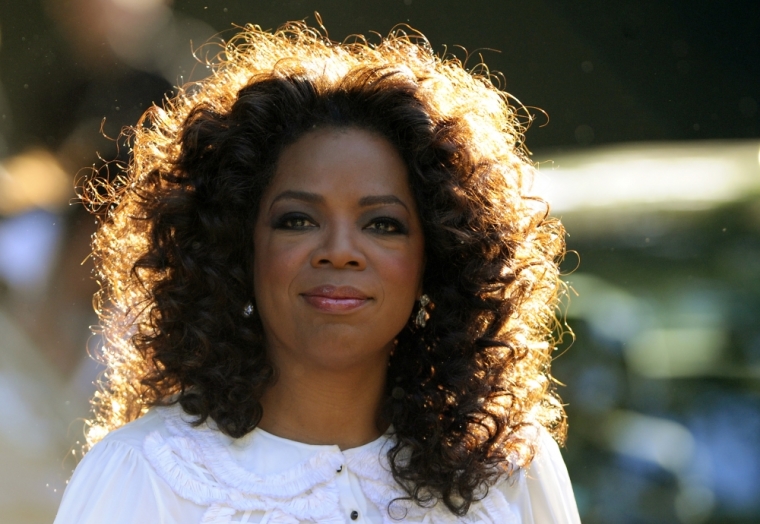 Despite her jovial persona, media tycoon Oprah Winfrey says she's endured some tough moments in her lifetime, and gives credit to Bishop T.D. Jakes for getting her through one of the "lowest" points in her life.
When Jakes took to Twitter to share his sermon titled "Save the Scraps," on Oct. 26, Winfrey re-tweeted the message to her 34 million followers, saying, "This sermon helped me when I was at my lowest! And."
Jakes' sermon delved into the subject of waiting for God to structure something accordingly before He can provide people with miraculous blessings.
"The best miracles in your life take time to not be driven by hunger or need or necessity. Sometimes you've got to get yourself structured and in order so that you're ready to receive the magnitude of what God has for you," Jakes said in the sermon.
"Just because you've got a driving need does not mean you can disperse with the order and the time and the structure that is necessary to hold the weight of what God is going to do," Jakes said. "Some people are so busy trying to get what God has that they don't provide the structure that is necessary to sustain what they have been given."
Winfrey has often spoken about the respect she has for Jakes, and even consulted him prior to the release of her TV church drama "Greenleaf" earlier this year to get his blessing and assure him that the series was not based off of him, his family, or his congregation.
"I spoke to T.D. Jakes and said, 'I just want you to know I'm doing a show about a megachurch and the only resemblance to you is that our main character is called Bishop and you're a bishop.' And he says, 'I'm happy to hear that because I've heard something's about it,'" Winfrey said during a Q&A session with media back in May, according Eurweb. "I said, 'I just want you to know, from my lips to your ears, I have nothing but deep respect and regard for the church. I, Oprah Winfrey, am going to do nothing, ever, that disrespects the church."
In Winfrey's show "Greenleaf," writer Craig Wright's script centers around the dysfunction within the church and family of Bishop James Greenleaf (Keith David).
"I am, who I am, sitting here today, because of the black church," Oprah said. "But there are some people in the church with some flaws ... we might be talking about that," she told Jakes. "It has nothing to do with you.' And he said, 'Alright, can you send me a ticket?'"
When The Christian Post attended a screening of the show's first episode earlier this year, co-creator Winfrey spoke about why she believed creating a new series around the church was important.
"I think it's a platform that nobody has actually explored. I grew up in the black church, I wouldn't be who I am without it," she said. "My speaking to the writers room on the very first day and my conversations with Craig were all about, 'Look, this is not just a church. It's the nurse, doctor, lawyer, psychologist, our therapy, nurturer, support, it's our rock."