Orlando's Universal Studios Hosts Christian Concert Where Jesus Was Praised Ahead of Hurricane Irma (Video)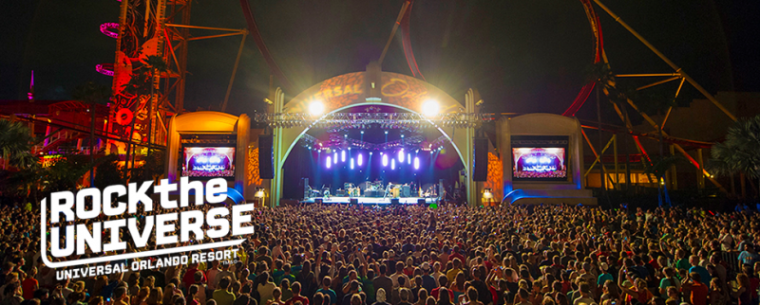 ORLANDO, Fla. — As Orlando's Universal Studios readied to host Rock the Universe 2017, Hurricane Irma, a Category 4 hurricane, the strongest to hit the Sunshine state in nearly six decades, swiftly approached Florida from the Caribbean. Despite the impending threat, the show went on and hundreds gathered in the popular theme park to worship Jesus before the storm.
Rock the Universe is an annual event held in Orlando, Florida, where some of Christian music's biggest names come together for a weekend of ministry and fun at the theme park. Guests not only enjoyed the fun amusement rides but also gathered together to worship at Florida's biggest Christian music festival.
This year, the event was scheduled for Friday and Saturday, Sept. 8–9, but due to Hurricane Irma's path to hit Florida, and Gov. Scott Brown declaring a state of emergency, the faith and family event at Universal Studios canceled Saturday's events.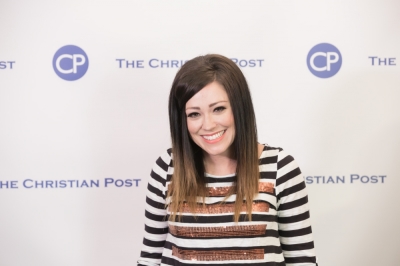 Grammy-nominated singer Kari Jobe headlined the mainstage Friday night, along with Lecrae and Chris Tomlin who followed. The Texas native admitted that although she fought her own fears to be there that evening, she knew it was going to be an amazing night of worship.
"The people that are supposed to be here, are here. There's people here that probably evacuated from South Florida," Jobe told The Christian Post.
Rock The Universe 2017 marked Jobe's third time as a performer at the event. She said she really enjoys the outdoor outreach because it brings people from all walks of life together.
"I love it when we get outside of the four walls of church because you have all different kinds of denominations. We're coming together to lift up one name, and that's the name of Jesus," she shared.
"It makes it even more special because you can do anything there (Universal). [They are] open to whatever because people are impacted by hope and the power of Jesus," Jobe continued.
The 36-year-old recently released her most intimate album yet, Garden. The record was birthed from both positive times in her life and tragedy — the death of her niece, who was born stillborn at seven-and-a-half months, and the birth of her first child. Now approaching the two-year birthday of her late niece, Jobe said she's learned how to trust God for peace in the midst of a storm.
Jobe went on to share some advice for those who might find themselves fearful or afraid due to natural disasters, social unrest and all that's been happening in the world.
"I was dealing with a lot of anxiety because of the storm, 'Do we come to Orlando?'" she admitted to questioning herself. "We just turned the TV off, quieted the noise and were like, 'God tell me what to do.'"
"We just chose peace over chaos and I just chose to listen to His voice. Maybe you have to do that, just quiet the noise and listen to God's voice," Jobe advised.
In addition to the main stage performers, Rock The Universe 2017 also featured Christian artists Lauren Daigle, Social Club Misfits, 7eventh Time Down on the Hollywood Stage and GAWVI, Hollyn, Steven Malcolm on Coca-Cola FanZone.
Despite the light rain that fell from the outer bands of Hurricane Irma during Rock The Universe 2017, the show continued, Jobe and her peers led hundreds of people in worship. Hurricane Irma is now making it's way up North from the Caribbean and South Florida but Universal Studios made sure Rock The Universe lifted up the name of Jesus before the storm's impact.
For more information on Rock The Universe click here. To track Hurricane Irma click here.