Os Guinness: Why Balaam's Ass Is the Patron Saint of Apologetics and Christians Need to Recover the Art of Persuasion (CP Interview 1/2)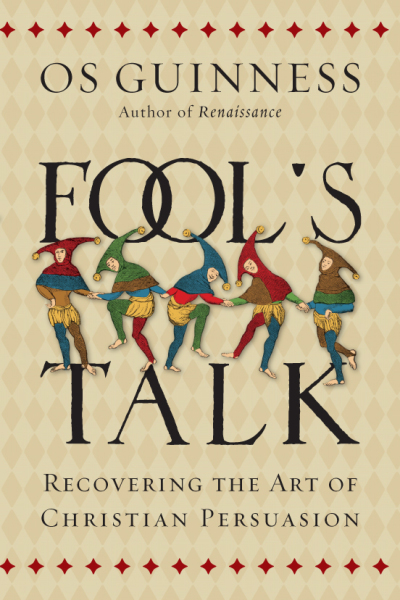 Christians have lost the art of persuasion and they need to get it back, Christian author Os Guinness argues in his new book, Fool's Talk: Recovering the Art of Christian Persuasion.
Balaam's ass is the patron saint of apologetics, Guinness likes to say, because the story from Numbers 22 illustrates that the key to being a good apologist is obedience to God.
In the story, Balaam is a prophet being disobedient to God. Several times, his donkey tries to turn him around, to put him on the correct path, but he is still resistant. Balaam only corrected himself when, in verse 28, "the Lord opened the mouth of the donkey," and the donkey talked to him.
"The Lord used a dumb donkey to speak when the prophet was resistant to it. You can see there something that's very humble, somewhat ridiculous, and the Lord is able to use him," Guinness said in an April 24 interview with The Christian Post. "Many of us don't have the answers to all the questions, but are we prepared to be used by the Lord? That is the key."
Guinness is a popular Christian speaker who has authored or edited over 30 books. His most recent books were A Free People's Suicide, The Global Public Square and Rennaissance.
Guinness waited 40 years to write Fool's Talk, he explains in Chapter Two, because he made a promise to God that he would always do apologetics more than write about apologetics.
Christians have lost the art of persuasion, Guinness argues, by separating apologetics from evangelism. Apologetics has become about winning arguments when it should be about winning hearts, minds and people.
In this part one of his CP interview, Guinness says that Christians have been too formulaic in their evangelism. They rely on techniques that assume every non-Christian is spiritually in the same place. Christians need to first love and listen to people to understand where they are at. Francis Schaeffer modeled this approach well, he added.
In part two of the interview, Guinness tells a story about a time that pastor Rick Warren, through listening and loving, helped lead a gay activist to Christ. He also talks about another book he is working on that argues what the Church needs most right now is courage — "trusting to live the Gospel whatever the cost, whatever the consequences."
Fool's Talk will be available on July 5 and can be pre-ordered now.
Here is the first transcript, lightly edited, of CP's interview with Os Guinness:
CP: What's the main thing you hope to accomplish with this book?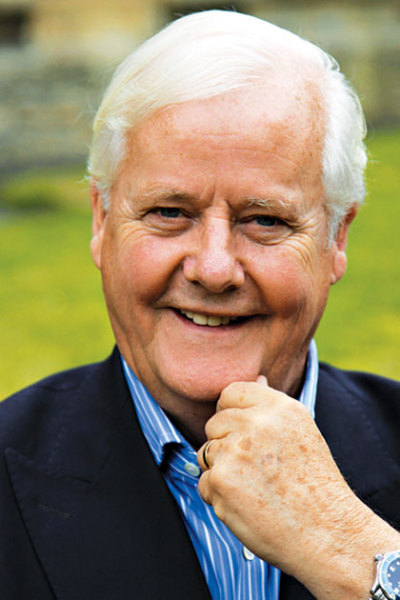 Guinness: I'd love to help restore the much needed art of Christian persuasion. Many years ago I was at a dinner with a founder of MTV and he said, you know most pro-life supporters, or most Christians, are very good at most of the P-words except the one they most need — preaching, pronouncements, protests, picketing — he mentioned a whole string of them. But they're not so good at the one they really need — persuasion.
In other words, we need to know how to speak to people who are not open, not interested and not needy. Most of our evangelistic methods, particularly in America, assume that people are open, interested and needy, when most people today simply aren't. So that's the objective of the book, to open up the art of persuasion and to suggest the ways people can learn how to do it.
CP: You say that Christians are losing the art of persuasion. Some Christian groups do not put much emphasis on evangelism to begin with. But what about Christian circles that place heavy emphasis on evangelism already; why are they failing in the art of persuasion?
Guinness: Well you're right that too many people have gone whole hog into social justice and abandoned evangelism, and that's tragic. We can never be faithful to Jesus and abandon evangelism.
But of people who do value evangelism, which is sadly fewer than the old days, many are using methods that are formulae and recipes, or 1-2-3-4 methods of doing things. Some of them are good. Think of the incredible fruitfulness of Bill Bright's Four Spiritual Laws. But they're simply not persuasive in the sense that they assume God immediately — "God has a wonderful plan for your life." But what about people who don't believe in God, or who at the very mention of the word "God" react like a red rag to a bull?
The fact is that Jesus never spoke to two people in the same way, and nor should we. In other words, good evangelism assumes that we talk to people, loving them enough that we listen to them, and then we know where they are. Our Lord knew immediately where people are, we don't. So we have to listen, discern and pray, and then speak. But every communication should be tailored to the person you're speaking to.