Over $67,000 raised for Rachel Held Evans; Christian writer still in medically-induced coma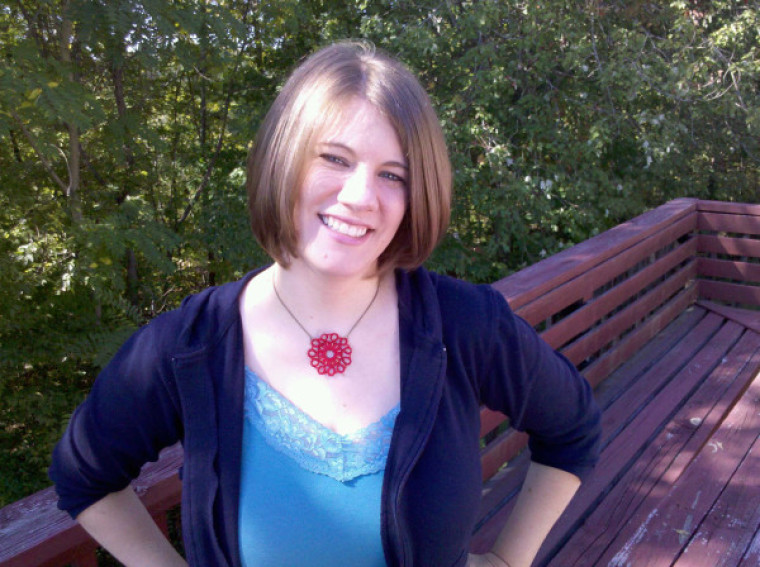 Over $67,000 has been raised in just under 24 hours to support progressive Christian writer Rachel Held Evans, who's been in a medically induced coma since last week due to complications with an infection.
Evans, a 37-year-old blogger and bestselling author, announced on April 14 that she was in the hospital to treat infection and the flu. However, she began later in the week experiencing symptoms that caused her to have constant seizures and was admitted to an intensive care unit.  
On Monday, feminist writer and friend Sarah Bessey and other colleagues launched a GoFundMe crowdfunding page to help support the Evans family, noting that the medical costs for Evans' stay are "mounting."
According to the page organizers, a "long road ahead" is anticipated at this time.
"We want to help with those [medical costs] as well as all the accumulating expenses that even decent medical insurance won't cover," the GoFundMe page reads. "So many of us would love to do something tangible, like cook a meal or assist with child care, pay for gas to the hospital or clean their house. This is a way for us to gather around the Evanses, making that happen together from many locations around the world."
In just under 23 hours, as of Tuesday morning, over $63,699 was raised through 1,416 different donations.
"The outpouring of support has been overwhelming," the organizers wrote in an update Monday afternoon. "We've upped our goal in response to your generosity. Saying 'thank you' feels inadequate but seriously THANK YOU. #PrayForRHE."
According to Evans' husband, Daniel Evans, his wife's condition has not changed much from the day before. He told followers in an update on Evans' blog Tuesday that she is still in a medically induced coma.
"Sarah Bessey, Jeff Chu, and Jim Chaffee started a GoFundMe campaign for us. With unknown financial obligations pending this is a great practical encouragement to our family," he wrote. "Thank you again to everyone who has donated their time and resources and offered their thoughts and prayers. Rachel would have a really beautiful way to say all of this."
Chu and Bessey are co-curators with Evans for the Evolving Faith Conference.
Although Evans' take on political issues has drawn the ire of many conservative Christians, many across the political spectrum are asking people to pray for Evans' recovery through the hashtag #PrayforRHE.
Included in the social media call for prayers are Christian leaders and organizations like Russell Moore, Beth Moore, Kay Warren, Jen Hatmaker, John Pavoloitz, and the BioLogos Foundation.
Karen Swallow Prior, an English professor at Liberty University, explained on Twitter that students in her English Novel course prayed for Evans on Friday.
"We are reading Tess of the D'Urbervilles, a book I remember that you love," Prior wrote.
"We are rooting for you as we root for Tess! Thankfully, the God of this world intervenes for us. #PrayForRHE."
Evans is a former evangelical who now belongs to an Episcopal church and operates a blog that is popular among progressive Christians.
She is the author of A Year of Biblical Womanhood, a New York Times bestselling e-book in 2012. She also authored other titles such as Searching for Sunday, Faith Unraveled and Inspired.