Owner Presents an Ear of Corn; What the Dog Does With It Will Surprise You! (VIDEO)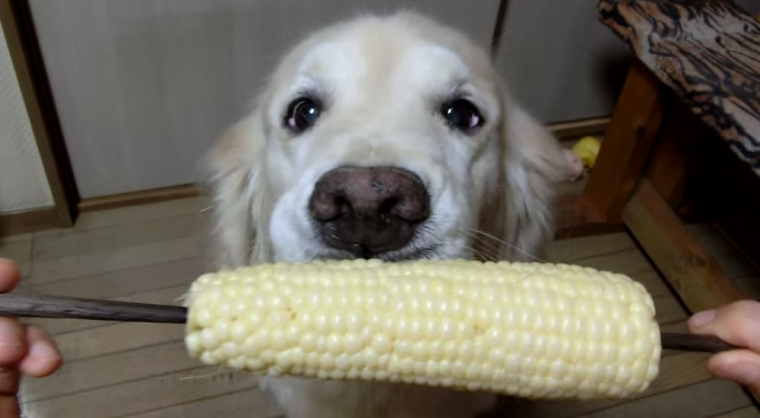 Summer is officially here and along with it, countless ears of corn to be consumed. The mention of the BBQ staple may ignite a corn craving right now. Well, to push you over the edge, I present this dog enjoying a skewered ear of corn.
Instead of tearing into the corn with abandon, the dog methodically devours the kernels in neat rows. A pleasant surprise.
There's something about the moment – the sweet, patient dog; the appealing cob of white corn; the recognizable crunch – that makes this video oddly satisfying to watch and, of course, makes a buttered ear off the grill immediately desired.