Pakistan Police Shut Down Church in Muslim-Majority Village, Now Forcing Members to Demolish It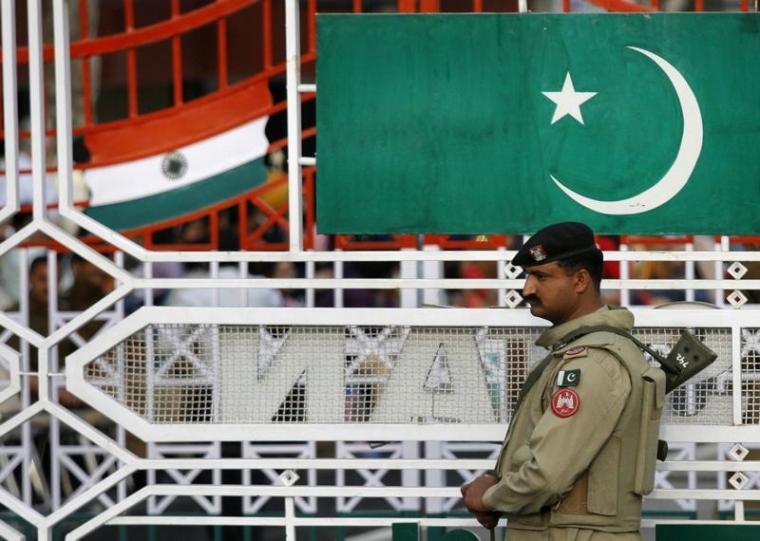 Police in Pakistan's Punjab province have told 40 Christian families in a Muslim-majority village to demolish their church, six months after forcing them to sign a pledge saying they will no longer hold services there.
The Christians, most of them brick-kiln laborers, haven't been able to hold a worship service in their church in Nayya Sarabah village in Toba Tek Singh district near Faisalabad, since last December, according to World Watch Monitor.
A Muslim villager, identified as Hajji Muhammad Siddique, was quoted as saying that a church cannot be allowed in a Muslim-majority village, and that the local administration is working on providing a piece of land to Christians outside the village.
"When it is done, we will make the Christians write an agreement that they will sell this current church building or at least dismantle the church structure and crosses," Siddique added.
On June 2, a senior police official allegedly told the Christians to demolish their church.
"We are being forced to demolish the existing church structure and, in lieu of this, they would let us build a church on a piece of government land outside the village which is already dedicated for a school," a church member was quoted as saying. "They haven't even given any documentary proof that this piece of land would be transferred to Christians. Then another issue is that we worked for several years to construct this church building. Now who is going to pay for building from scratch?"
The church, which belongs to the evangelical Full Gospel Assemblies group, is built on land belonging to a 70-year-old Christian named Rafiq Masih, who doesn't have a child.
On Dec. 14, 2017, police organized a meeting of Muslim and Christian residents and made them sign an agreement, which stated that the Christians would "hold religious ceremonies in their (respective) houses. There will be no program in the church. If anyone will violate this agreement, then legal action will be taken. [Christians] will not gather in any house for a religious program. If there will be any violation of this, legal action will be taken."
The local police and administration later told the Christians that their church is not included on the official list of churches that must be provided with security on Sundays, and so they could no longer hold services. All religious gatherings are provided police security due to the rise of terrorism.
An estimated 1.6 percent of Pakistan's 17 million people are Christian, both Catholic and Protestant. Around 97 percent of the Pakistanis are Muslim, predominantly Sunni.
In December 2017, the government in Pakistan ordered 27 international aid groups, including World Vision, to shut down alleging they were working in unauthorized areas and aiding human rights campaigners.
In November 2016, Pakistan's television regulatory body banned all 11 Christian TV channels airing in the country and arrested at least six cable operators for defying the order.
Christians in Pakistan are routinely accused of blasphemy as a way of settling scores and driving them out.