Pakistan Sentences Bollywood Actress to 26 Years in Prison for Marriage Scene Depicting the Prophet Muhammad's Daughter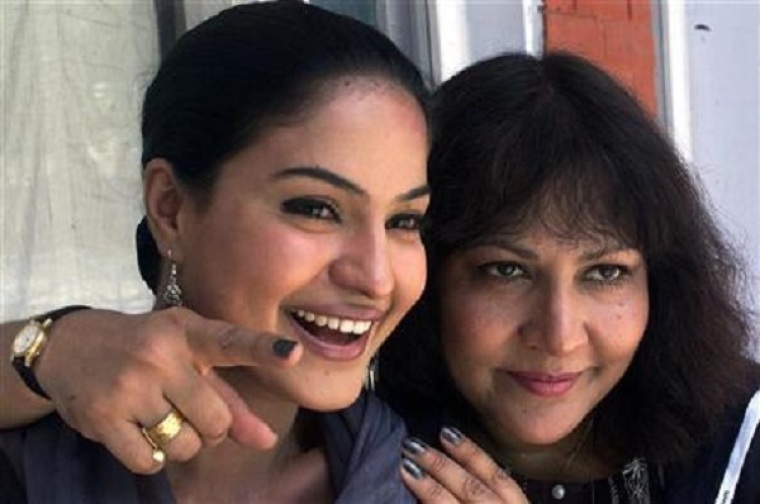 Bollywood actress Veena Malik was sentenced to 26 years in prison by Pakistan's anti-terrorism court for appearing in a wedding scene based on the marriage of the Prophet Muhammad's daughter. Depictions of Quran figures are considered blasphemous in the Islamic country, though Malik has expressed hopes that a higher court will overturn the sentence.
"The malicious acts of the proclaimed offenders ignited the sentiments of all the Muslims of the country and hurt the feelings, which cannot be taken lightly and there is need to strictly curb such tendency," the court order read.
Malik's husband, Asad Bashir Khan, as well as Mir Shakil-ur-Rahman of Geo TV, which aired the daytime show that depicted the wedding scene, were also each sentenced to 26 years in jail.
The scene originally aired in May, prompting controversy in the conservative nation, The Independent reported.
Speaking out against the verdict, Malik told tabloid Gulf News:
"26 years! Come on. 26 years is a lifetime ... But I have faith in higher courts in Pakistan. When the final verdict comes, it will do justice to me. Nothing bad is going to happen," the actress said.
Malik added that she does not believe she has done anything wrong.
"I have faced highs and lows in my life. But I am sure I haven't done anything wrong," she said, noting that she has "faith in Pakistan's judiciary."
Besides the jail term, the convicted parties will also have to pay a fine of 3 million rupees ($48, 500), surrender their passports and sell their properties.
Pakistan's lower courts often invoke blasphemy laws when trialing people deemed to have offended the Prophet Muhammad or the Islamic faith. Religious minorities, including Christians, are often the targets of such laws. A report by NGO network Awaz-e-Haq Itehad earlier in November found that there have been a total of 1,438 people accused of blasphemy in Pakistan between 1987 and October 2014.
Islamic institutions across the region have spoken out strongly against portrayals of biblical figures in film. Darren Aronofsky's 2014 epic "Noah," a retelling of the Great Flood story, was banned in several Islamic countries. Al-Azhar, the main Sunni Muslin institute in Egypt, called the movie "contrary to faith and to the fundamentals of the Islamic Sharia [law]."
Al-Azhar maintained that the "personal characterization" of Noah and other such biblical figures is "prohibited in Islamic Shariah … and constitutes a clear violation of the principles of Islamic law stipulated by the Constitution."
Several non-profit groups have spoken out against Pakistan's blasphemy laws, including Sardar Mushtaq Gill, national director of advocacy group Legal Evangelical Association Development.
"The government must take immediate bold steps to repeal the blasphemy laws. The government has absolutely failed to protect its citizens' right to life and property," Gill has said. "Christians in Pakistan are not safe as long as the current blasphemy laws exists. They are just misused to persecute them."